PLAYING TIME: Persistent neck stiffness sidelines Carpenter
By Thomas Kephart
March 10th, 2012 12:05am
NATIONAL LEAGUE
Carpenter sidelined, return timetable uncertain
Persistent neck stiffness has sidelined Chris Carpenter (RHP, STL). Carpenter will skip his first scheduled Grapefruit League start after leaving training camp to have his troublesome neck examined by a specialist. He first reported the stiffness March 3 after throwing live batting practice, then missed a scheduled throwing session. Carpenter currently is still listed as STL's Opening Day starter, but his status is now clouded by injury, with no clear timetable for his return.
STL had planned to limit Carpenter's spring innings to the minimum to adequately prepare him for the season due to his heavy 2011 workload. Carpenter hurled 273.3 innings, including the postseason, in 2011. His total workload for 2010-11 exceeded 500 IP, as he compiled 235 IP in 2010.
The 2005 NL Cy Young winner has carried an "F" Health Grade since missing most of the 2007 and 2008 seasons with elbow problems that required Tommy John surgery, and enduring various setbacks in his return. This most recent health news merely elevates Carpenter's already sizable risk.
NL short takes
Tommy Hanson (RHP, ATL), behind his fellow rotation mates after suffering a Grade 1 concussion in an auto accident at the onset of spring training, is slated to make his Grapefruit League debut Sunday. Hanson made his last start August 6, shut down due to shoulder soreness attributed to a small rotator cuff tear. Hanson demonstrated elite skills, including 108 BPV and 3.23 xERA, in 2011, but his concussion and delayed return increases his risk factor ...
Ryan Madson (RHP, CIN) threw long-toss Friday in his first activity since being shut down by elbow soreness. Madson is slated for another long-toss session Saturday, and seems back on track toward being ready for Opening Day. Off-season acquisition Sean Marshall (LHP, CIN) is the likely choice to close if Madson is not ready to begin the season. With back-to-back 144-150 BPVs, Marshall has posted closer-worthy elite skills as a setup reliever ...
Kenley Jansen (RHP, LA) has been cleared to return to action after a heart-related scare. Jansen's prescribed blood-pressure medication apparently triggered an adverse reaction. The blood-pressure and heart conditions merit attention, but currently there seems no reason to downgrade him. Jansen will begin the season in a setup role, but displayed eye-popping closer-worthy skills, including 16.1 Dom, 177 BPV, and 2.29 xERA, in 2011 ...
AMERICAN LEAGUE
Braden likely out until May
Dallas Braden (LHP, OAK) is reportedly unlikely to join the starting rotation until May, 12 months after his shoulder surgery. Braden started 2011 strongly, displaying career-best Dom, Cmd, BPV and xERA before being sidelined by a torn anterior capsule in his throwing shoulder after three starts. The 18-inning sample was impressive, but too small to assume that Braden could have sustained his skills growth.
Braden posted back-to-back sub-4.00 ERA seasons before 2011, outperforming his xERA by nearly a full run each season. Braden overcame his pedestrian skills during those seasons chiefly by limiting his hr/9 to modest levels despite perennial 40%+ FB%. While Braden evolved into a control artist in 2010, posting 2.0 Ctl and 2.6 Cmd, his ability to recapture that control is now in question. Even if Braden regains his pre-injury skills, it might take awhile to do so. The combination of mediocre pre-injury skills and health risk render him uninviting as a potential target.
Reimold apparently survives beaning without serious injury
Nolan Reimold (OF, BAL), the early frontrunner for the open LF job, lost a tooth when he was struck in the left jaw by an errant fastball Friday, yet apparently escaped serious injury. A CT scan was negative, revealing no further damage, and Reimold reportedly retained consciousness throughout.
While he is now listed as day-to-day and is likely to miss a few Grapefruit League games as a precautionary step, Reimold and BAL seem to have dodged a bullet. Reimold is looking to nail down the starting LF job after posting an enticing 124 PX/134 Spd mix in 2011. He spent 2009-11 bouncing between BAL and Triple-A Norfolk, but now has an opportunity to claim a fulltime role. While initial reports are favorable, a facial HBP introduces concerns, so the situation bears watching.
AL short takes
Matt Moore (LHP, TAM), sidelined since late February with abdominal soreness, has been cleared to make his first start on March 13. That should put him on a pace to join the season-opening rotation. The setback could result in him filling the fifth-starter slot rather than a mid-rotation role, possibly delaying his 2012 debut by a few days. Moore is a preseason favorite for AL Rookie of the Year, and his projected skills include a 126 BPV and 2.97 xERA ...
Top prospect Mike Trout (OF, LAA), likely ticketed to begin the season in Triple-A, is currently weakened by a flu virus and has lost weight The flu condition likely excludes any possibility of Trout making the Opening Day roster. Trout held his own as a 19-year-old in 2011, displaying a .256 xBA, 116 PX and 76% ct% in a 123-AB big-league trial. With no Triple-A experience, he could use additional seasoning, but he seems nearly ready to become a productive regular ...
For more information about the terms used in this article, see our Glossary Primer.
Shopping Cart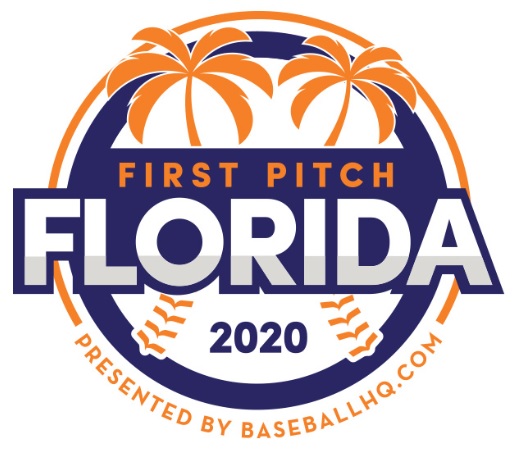 Inaugural Event!
February 28-March 1, 2020
St. Petersburg, FL
A few seats still left!