PLAYING TIME: Pena likely to fill in for surgery-bound Perez
By Harold Nichols
March 15th, 2012 12:03am
AMERICAN LEAGUE
Pena probable starting catcher as Perez heads to knee surgery
Salvador Perez (C, KC) will need surgery for a torn meniscus in his left knee sustained during warm-ups Tuesday. There has been no announcement about how much time he'll miss, but it seems almost certain that Brayan Pena (C, KC) will open the season as the Royals starting catcher. Does Pena have any skills that might make him useful on a fantasy roster? Here is what he's shown us in his past two full seasons in the majors.

Year   AB  HR    BA   xBA    OB   OPS  bb%  ct%  PX  hr/f    G/L/F
====  ===  ==  ====  ====  ====  ====  ===  ===  ==  ====  ========
2010  158   1  .253  .233  .306  .641   7%  83%  67   2%   45/16/39
2011  222   3  .248  .262  .286  .624   5%  89%  62   5%   44/23/33

About the best that can be said of Pena is that he doesn't strike out much. His contact rates are very good, but his PX and hr/f rates show that he doesn't make very hard contact. He's not especially patient, and he hits a lot of ground balls, so he doesn't have a lot of BA upside. His low OB means that he won't score a lot of runs, and he'll likely hit at the bottom of the lineup, where he won't have many RBI opportunities. He's relatively low risk—but with no upside, also low reward.
Pena's backup will probably be either Miguel Pina (C, KC) or Max Ramirez (C, KC). Ramirez has hit .217 with a 67% contact rate in 115 major league AB, while Pina has a lifetime .206 BA in three minor league seasons. Clearly, neither will have any fanalytic value.
Turner shut down with sore shoulder
Just two days ago we noted that Andrew Oliver (LHP, DET) appeared to have taken the lead over prospect Jacob Turner (RHP, DET) for Detroit's fifth starter. With the announcement that Turner is being shut down with shoulder tendonitis, it seems even more likely that Oliver will open the season in the rotation. Let's take a closer look at the skills that Oliver brings to the table.

Year/Level   IP   ERA  xERA  Ctl  Dom  Cmd    H%   S%  BPV
==========  ===  ====  ====  ===  ===  ===   ===  ===  === 
2010 AA      77  3.62  3.70  2.9  8.2  2.8   31%  74%   88
2010 AAA     53  3.23  3.49  4.2  8.3  2.0   27%  79%   71
2010 DET     22  7.36  5.92  5.3  7.4  1.4   34%  58%   32
2011 AAA    147  4.71  4.62  4.9  8.8  1.8   33%  71%   65
2011 DET      9  6.85  8.32  7.8  4.9  0.6   28%  75%  -50

On the plus side, Oliver has displayed excellent dominance throughout his career, and he led the International League in strikeouts last season. According to the 2012 Minor League Baseball Analyst, he "uses electric FB to set up hitters before wiping out with sharp-biting, hard CB." His BPV's at AAA Toledo the past two seasons show excellent potential. He was able to maintain his high Dom rate in a 2010 promotion to Detroit.
On the down side, Oliver has struggled with his fast ball location, and that has led to control problems at both AAA Toledo and in his brief time in Detroit. An excellent control ratio at AA Erie in 2010 gives us hope. This spring he has walked three in seven innings. Clearly, control is the key. If he can reach our 2.0 Cmd benchmark at the major league level, Oliver might have some value on a fantasy roster. At the moment, however, that's a big if.
As for Jacobs, the Tigers are downplaying his current injury and blame the drop in velocity during his last spring start on the tendonitis. However, some rival executives claim that the velocity drop goes back to the end of last season. If that is the case, Turner's shoulder problem might be more serious. Stay tuned.
AL short takes
Robinson Chirinos (C, TAM) sustained a concussion after taking a foul tip off his mask and is sidelined for a still undetermined period of time. This obviously reduces his chances of making the roster and enhances the probability that Jose Lobaton (C, TAM) will win the backup catcher job. Lobaton has good receiving skills and an excellent release to stop the running game, but he is likely to contribute little offensively (.118 in 34 MLB ABs). He displayed some power with eight homers in 184 AB for AAA Durham, but thus far a high ground ball rate in the majors combined with a contact rate below 75% suggests severe BA struggles...
Taylor Teagarden (C, BAL) has a slight tear in a ligament that supports a disk in his back and will be shut down for at least another week. Teagarden's absence enhances the chances that either Ronny Paulino (C, BAL) or John Hester (C, BAL), both non-roster invitees, will open the season as the backup catcher. Of the two, Paulino has the most offensive potential, as he hit .268 last season with two homers in 228 AB. Hester displayed more power, as he got two homers in a mere 95 AB but hit only .211. Neither is likely to get many AB behind Matt Wieters (C, BAL), who is projected for 85% of the playing time this season...
NATIONAL LEAGUE
Pacheco making bid for Rockies roster spot
Jordan Pacheco (C, COL) is listed as the fourth catcher on the Colorado Rockies depth chart. But he has an unusual amount of versatility, as he can also play 1B, 2B, and 3B, and he's off to a fast start this spring, with a seven hits in 15 AB. Could he have fanalytic value if he makes the roster?
Pacheco hit .278 at AAA Colorado Springs last season and then finished the season hitting .286 in 84 AB with the Rockies. He makes good contact (87% at Colorado Springs, 89% in the majors), and has a history of decent patience in the minors, although his walk rate was only 3% in Colorado. What Pacheco does not have is power. Over the past two seasons, he has only six homers in 525 AB above High-A, and last year he had a lowly PX of 51.
In fantasy terms, Pacheco could have value as a second catcher in deep leagues. Without power, he doesn't belong in a corner infield spot. Whether you could use him as a catcher depends upon your qualification rules. For the Rockies, he played 13 games at 1B, seven at 3B, two at 2B, and two at catcher. Keep an eye on him as spring training progresses.
NL short take
Tim Hudson (RHP, ATL) was pleased with the results of a his first bullpen session of the spring on Wednesday. Hudson is returning from November surgery for a herniated disk and has just been cleared to throw. He believes he is on track for a May 1 return. At that point, he would bump Atlanta's fifth starter from the rotation ...
For more information about the terms used in this article, see our Glossary Primer.
Shopping Cart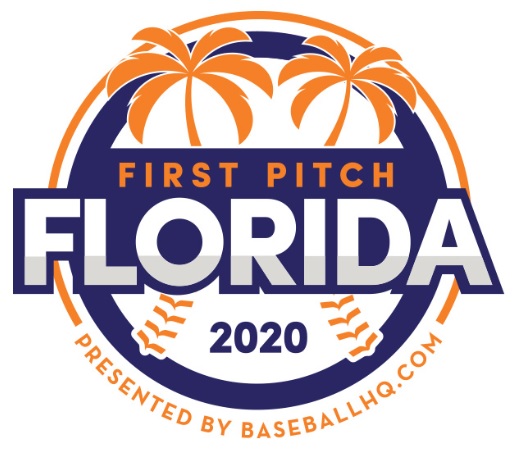 Inaugural Event!
February 28-March 1, 2020
St. Petersburg, FL
A few seats still left!