PLAYING TIME: Pedroia, Gordon nurse thumb injuries
By Brent Hershey

@BrentHQ
July 5th, 2012 11:05pm
AMERICAN LEAGUE
Dustin Pedroia (2B, BOS) exited Tuesday's game after another injury to his right thumb and didn't play on Wednesday. The Sox are not allowing him to swing a bat until returning to Boston and the results of Thursday's additional examinations are known. Word late Thursday indicated that a DL trip is likely.
Pedroia indicated that this injury is different than his late-May torn adductor muscle that forced him to miss six games in late May/early June. Pedroia originally wore a plastic thumb brace in early June, but that was scrapped after several games.
Though Pedroia has implied that the original injury has not affected his play, the numbers don't really agree. Since June 5, he's hit .210/.282/.305 with 1 HR (105 AB). With the uncertainty of this latest setback, it may be soon time to re-adjust expectations for Pedroia for the remainder of the season, both from a playing-time and a pure numbers level. He's a gamer and has admitted his high pain tolerance, but those fanalytic owners holding out hope for classic Pedroia to resurface in the second half may be fooling themselves given his recurring thumb injuries in 2012.
Nick Punto (2B/3B, BOS) has replaced Pedroia in both instances this season, and would again be the favorite should Pedroia be out for another extended period. The 34-year-old Punto once showed some on-base and SB ability, but has languished around replacement level for three straight seasons. Currently without speed or power, his fanalytic value is near zero.
Tillman impressive start could lead to more
Chris Tillman (RHP, BAL) manhandled the Mariners in perhaps the best outing of his up-and-down MLB career on Wednesday (8.1 IP, 2H, 0 ER, 2 BB, 7 K). Granted, it was only SEA, but it mirrors the improvements Tillman has shown in 15 starts at AAA-Norfolk in 2012: Much better Cmd (3.1) and ability to keep the ball in the park (only 5 HR allowed in 15 GS, vs. 17 HR allowed in 15 GS at Norfolk in 2011). Reports had Tillman throwing 97 mph in the ninth inning of his 125-pitch start.
Tillman was optioned back down to the minors immediately after the game—but only so that he can stay on schedule and get his work in during the MLB All Star break. BAL indicated that he will be back with the big league team on July 15 to start against DET, which will provide a much better test of his progress.
Tillman is only 24, and looks like he'll get yet another shot at cracking the Orioles' rotation. He could be an interesting second-half flyer.
AL short takes
Matt Joyce (OF, TAM) removed himself from his first rehab game on Wednesday when his balky back tightened up. He was tentatively scheduled to return to the Rays on Friday or Saturday, but now will be out until after the All Star Break at least. Joyce had continued to showcase his impressive power (141 PX, 11 HR in 201 AB) and has even improved some in a small sample against LHP (.764 OPS in 2012; .649 OPS in his career). For now, Ben Zobrist will stay in RF and Sean Rodriguez at 2B short-term, especially since Jeff Keppinger (2B, TAM) is likely to miss the weekend series with a bruised triceps ...
The Orioles summoned Xavier Avery (OF, BAL) back up to assume lead-off duties after sending Brian Roberts (2B, BAL) to the DL. Avery, 22, was up for three games in late June, but was sent down when Jim Thome (DH, BAL) arrived on June 30. Avery stole four bases during an 60-AB trial in May, and brings a strong SBO (32%) to the top of the lineup. Avery needs to improve on his 75% ct% to pump up his .307 OBA at the major-league level ...
Jesus Montero (C/DH, SEA) sustained a very mild concussion on Wednesday after taking a ball directly off his facemask. He's not expected to be placed on the 7-day DL, but did complain of dizziness and was taken out of Wednesday's game. He'll be re-evaluated this weekend, but a cautious approach would not surprise. Montero has yet to really get it going in 2012, sporting an OPS of just .657 with a terrible 5% bb% and 0.21 Eye. However, given his pedigree and eligibility at C for 2013 in most leagues, he should be a prime keeper-league trade target in the coming month ...
Hector Noesi (RHP, SEA) was demoted to Triple-A on Thursday, a day after his latest rough outing in this debacle of a season for the 25-year-old. Noesi is 2-11 with a 5.77 ERA, and though it's not been quite that bad (xERA of 4.72), his decline in Dom (5.6, down from 7.2 in 2011) has been the main culprit. The Mariners have not named a rotation replacement, and could wait until after the break to do so ...
NATIONAL LEAGUE
Gordon to miss six weeks with thumb surgery
Dee Gordon (SS, LA) dislocated his right thumb on Wednesday evening during a SB attempt. Postgame x-rays came back negative for a fracture, but the team placed him on the DL Thursday and announced that he'll need surgery that will keep him out for six weeks.
Gordon, subject of a recent Facts & Flukes column, has struggled with making contact (79%) and getting on base (.275 OBP), though he maintained his value in the first half by racking up 30 SB. Luis Cruz (2B/SS, LA), who replaced Gordon at shortstop on Wednesday and started Thursday, will be the starter for the time being at least. His part-time MLB line from 2007 to 2012 shows an\ no-hit, empty (career .560 OPS) offensive player.
Venters to DL with elbow problem
The Braves placed Jonny Venters (LHP, ATL) on the 15-day DL on Thursday with a left elbow impingement. While it's easy to point to his 4.45 ERA and say, "Now we know the reason" for his 4.45 ERA, it wouldn't be true. On the contrary, the argument could be made that from a skills perspective Venters is pitching better than at any time in his past:

Year     IP  Ctl   Dom  Cmd  xERA  BPV
====     ==  ===  ====  ===  ====  ===
2010     83  4.2  10.1  2.4  2.75  113
2011     88  4.4   9.8  2.2  2.42  109
2012     32  4.7  12.0  2.5  2.79  127

But crazy stuff happens when a reliever is subjected to a 42% H% and a 43% hr/f in the same season. So while Venters will be gone for at least 15 days and elbow problems are never a good sign, his injury never affected his skills.
From our Bullpen Indicators Chart, it would appear that Eric O'Flaherty (LHP, ATL) (Leverage Index of 1.44) and Chad Durbin (RHP, ATL) (LI of 0.99) would have the best chance to accumulating Venters' holds.
NL short takes
Juan Nicasio (RHP, COL) hit a rehab snag, as the simulated game he was expected to throw on Thursday in St. Louis was canceled because of fluid buildup in his knee. Nicaiso has been on the DL since the beginning of June, and there were hopes of a return right after the All Star break. His knee is just not ready, and given the trajectory of the Rockies' season, expect them to err on the side of caution in his return ...
Updating an item from yesterday's PTT, Alex Presley (OF, PIT) was placed on the 7-day DL on Thursday. The Pirates called up Jordy Mercer (OF, PIT) to take his roster spot; Mercer will be profiled in the Daily Call-ups column soon ...
For more information about the terms used in this article, see our Glossary Primer.
Shopping Cart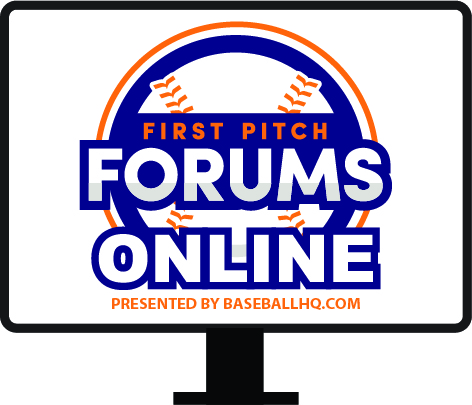 Our virtual First Pitch Forum returns!
Three online-only events: March 5, 11, 17
Join us live, or watch when you want
Just $19!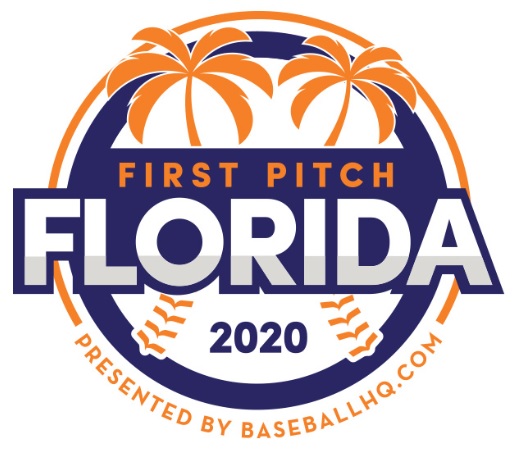 Inaugural Event!
February 28-March 1, 2020
St. Petersburg, FL
A few seats still left!