PLAYING TIME: Nieuwenhuis gets his chance
By Christopher Mallonee

@ChrisM@HQ
April 7th, 2012 11:05pm
NATIONAL LEAGUE
Nieuwenhuis will have opportunity in Mets OF
On April 6th, the Mets placed Andres Torres (OF, NYM) on the 15-day DL after re-aggravating a calf injury in the season opening game the day before. This creates an immediate playing time opportunity for 24-year old rookie Kirk Nieuwenhuis (OF, NYM), as Torres is expected to miss a minimum of three weeks. With Torres and Scott Hairston (OF, NYM) the Mets other best options in CF, regular playing time is not an unrealistic expectation if Niewenhuis performs well in the coming weeks. Mets manager Terry Collins indicated that Niewenhuis will share time in center field with Hairston, but also noted that it will not necessarily be strictly a platoon. In his first game after being called-up, April 7th, Niewenhuis recorded two hits in four AB with one K, batting in the 8th spot.
Niewenhuis has battled injuries himself, being limited to only 53 games in 2011 for AAA-Buffalo, and he was hampered by a strained oblique injury throughout the 2012 spring training. He posted a career .280/.354/.464 in the minors, is a solid defender that can play all three OF positions, runs the bases well despite not having plus speed, and hits line drives to all fields. According to the Minor League Baseball Analyst, Niewenhuis carries a 7B prospect rating, projecting as a solid everyday outfielder, but not star potential. However, BHQ Minor League analyst Jeremy Deloney notes that Niewenhuis has the strength and pitch recognition to have an upside of 15-20 HR.
Areas of concern for Niewenhuis are ct% (hovered between 68-76 in minors), batting Eye (reached a career high of 0.54 in 2011), and his ability to hit left-handed pitching. The ct% and Eye make his 2011 OBA of .354 somewhat surprising, but 2011 saw Niewenhuis post a bb% of 15 in 188 AB. It is uncertain how much of a time share will exist between Niewenhuis and Hairston, but it is certain that the playing time opportunity for Niewenhuis is as much a function of his skill set as it is of the Mets lack of faith in Hairston to be an everyday player.
The lack of OF depth in New York, even with a healthy Torres, might make Niewenhuis the right man at the right time to earn some unexpected playing time.
AMERICAN LEAGUE
Hamilton move to CF a boost to Murphy playing time
At the end of 2012 spring training, Rangers team president Nolan Ryan stated that playing Josh Hamilton (OF, TEX) in CF is what he felt would be best for the club this season. Josh Hamilton said he wants to play CF. Manager Ron Washington's lineup cards have reflected that sentiment through the first two regular season games. Hamilton has played all three OF positions during his career, but started 177 games in LF in 2010-2011 against 59 in CF.
Throughout spring training the Rangers opened up the battle for starting CF to Craig Gentry (OF, TEX), Julio Borbon (OF, TEX), and Leonys Martin (OF, TEX). The thought was one of these players establishing themselves in CF would allow David Murphy (OF, TEX) to come off the bench and fill in for Hamilton as needed in LF; also allowing the team to avoid the extra wear-and-tear of Hamilton playing CF regularly. The problem is Gentry, Borbon, and Martin failed to impress management enough in spring training to win the job, and Murphy is the model of consistent production. This consistency is keeping him in the starting lineup for the time being, and Hamilton says he feels healthy enough to play CF, only experiencing mild soreness on occasion.
In each of the 2008-2011 seasons, Murphy logged over 400 AB, averaged 56 R, 14 HR, and had a BA between .269 and .291 each season. A further look at underlying skills reveals the same consistency year after year. For now, that has earned him significant playing time in a very deep lineup. Murphy should be expected to continue his trend of producing 10-15 HR and SB once again in 2012, his age 30 season.
Gentry is an excellent defender and possesses incredible speed (Spd consistently over 150), but very little else of value to a fantasy lineup. At 28, his chances of substantial increases in power are very unlikely. Raising his bb% could afford him more AB throughout the year, all else remaining intact.
AL short takes
The White Sox signed Kip Wells (RHP, CHW) to a minor-league deal on April 6th. Wells has not pitched in the majors since 2009, and has not provided any type of fanalytic value since 2003. Should he find success this go-round (age 34), he could provide insurance against another Jake Peavy (RHP, CHW) injury, but would have to battle promising young hurler Zach Stewart (RHP, CHW) in the process..
For more information about the terms used in this article, see our Glossary Primer.
Shopping Cart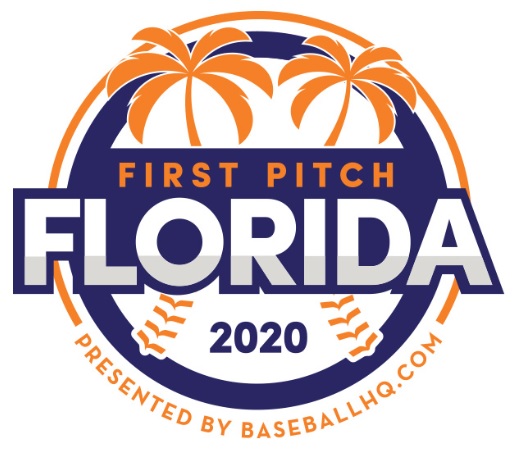 Inaugural Event!
February 28-March 1, 2020
St. Petersburg, FL
A few seats still left!