PLAYING TIME: With MIN OF shift, is Revere safe?
By Kristopher Olson

@KO_Reporter
March 25th, 2012 11:05pm
AMERICAN LEAGUE
Musical chairs in Minnesota OF may pose risk to Revere
Josh Willingham (OF, MIN) will shift across the field to become the Twins starting left fielder, manager Ron Gardenhire announced Saturday, March 25. While the move will not impact Willingham's status as an everyday player, the playing time of some of the Twins' other OFs may be affected.
The primary loser may turn out to be speedy-but-one-dimensional Ben Revere (OF, MIN). Once believed to be in line to be the Twins' primary LF, Revere now finds himself in what is said to be a three-way battle for the right-field job, where his weak throwing arm may place him at a distinct disadvantage. In his March 21 Facts & Flukes piece, Baseball HQ analyst Dave Adler noted Revere's utter lack of power and his inability or reluctance to draw walks, which blunts the impact of his elite speed (144 Spd). Revere played all three OF positions in 2011, primarily filling in for CF Denard Span (OF, MIN) when the starter Span had difficulty getting back on the field. He may now start 2012 as a fourth outfielder, awaiting a similar opportunity.
The second contender for the Twins' RF job is Trevor Plouffe (OF, MIN), who rated a mention in Ron Shandler's Draft Radar - Batters column, due to his easily overlooked and seemingly ascendant power skills (130 PX in 2011). The Twins also appear committed to converting Plouffe into an OF rather than continue his development as a shortstop, despite an aging-if-speedy starter there in Jamey Carroll (SS, MIN).
A dark horse in the competition may be Chris Parmelee (1B/OF, MIN), who has picked up this spring (1.027 OPS), where he left off last September, though as noted in the Baseball Forecaster, Parmelee's .355 BA in 76 AB was aided mightily by a 39% h%, while his power benefited from a 15% hr/f. Working in Parmalee's favor perhaps is the fact that he is a LHB, while RHB Plouffe batted almost 100 points higher against LHP in 2011.
Parmelee has been primarily a 1B through his minor league career and seems, at the least, to have the inside track on a roster spot, given the Twins' recent statements about DHing Justin Morneau (1B, MIN) more often in an attempt to safeguard the former MVP's health.
The competition should be monitored for the balance of the spring and, for those whose draft dates won't allow, a bit more restraint is perhaps due on Revere, while Plouffe and Parmelee loom as potential bargains.
Giavotella sent to minors
Entering spring training, Johnny Giavotella (2B, KC) was expected to get the nod as the Royals' starting second baseman, providing the 24-year-old the opportunity to build on his first taste of the majors in 2011, during which he hit .247 in 178 AB. After a lackluster spring (.250/.267/.318 in 44 ABs), the Royals decided March 25 to demote Giavotella to AAA-Omaha for more seasoning.
Giavotella's demotion leaves Chris Getz (2B, KC) and Yuniesky Betancourt (IF, KC) to battle for the Opening Day nod. While the Baseball Forecaster dubs Getz "the poster boy for empty contact," he does offer the promise of significant help in the stolen-base category (146 Spd, 24% SBO), especially on a team as aggressive on the base paths as the Royals. Getz does, however, present a bit of a concern in the BA category, with a three-year decline in xBA, which dipped to .239 in 2011.
Betancourt, on the other hand, has managed to parlay a pair of 556-AB seasons in 2010 and 2011 into double-digit HRs, despite slightly below league average PX levels. While initially believed to have been signed as a utility infielder, Betancourt may evolve into a more significant role, club officials have suggested. And while Getz and Betancourt hit from opposite sides of the plate, a platoon should not be assumed, given Getz's historical success against LHP. Yet another battle to monitor in the waning days of the preseason.
AL short takes
GM Kenny Williams was coy in a recent interview when asked by the Chicago Tribune if Hector Santiago (LHP, CHW) had entered the team's closer mix, which the paper characterized as still unsettled. Though rated as only a 7D prospect by BaseballHQ.com's minor league analysts, Santiago logged five scoreless innings for the White Sox in 2011 and has given up just one run over seven innings this spring with a 8/3 K/BB ratio. Given his inexperience coupled with the fact that both Matt Thornton (LHP, CHW) and Addison Reed (RHP, CHW) have demonstrated strong, closer-worthy skills, the Santiago rumblings should be firmly placed in the "noise" category, until proven otherwise ...
While it was presumed that Kevin Slowey (RHP, CLE) would open the season as the Indians' fifth starter, his spring performance (6.75 ERA, 1.92 WHIP, 5/4 K/BB over 12 IP) may be causing him to lose his grip on the role. Making a far better case has been Jeanmar Gomez (RHP, CLE), who gave up his first runs of the spring on March 25 (5 IP, 3 ER) after throwing 11 scoreless innings with a 0.64 WHIP and a .114 OBA. Noting Gomez's strong GB tilt, the Baseball Forecaster noted that "there could be something here," and Gomez has only added to that perception this spring. David Huff (LHP, CLE) is said to be the third pitcher still be in the running for the fifth-start role, though neither his spring efforts (5.79 ERA) nor his past performance (xERA 4.99 in 2011) suggest Huff is a particularly strong candidate ...
NATIONAL LEAGUE
Chipper Jones to start year on DL
The "victory tour" of Chipper Jones (3B, ATL) has hit a bump in the road. On March 24, it was announced that Jones would undergo surgery to repair a torn meniscus in his left knee and would miss the beginning of his final season. The hope is that Jones will be able to return in time for the Braves' home opener April 13, though it remains to be seen whether Jones' oft-operated-upon 39-year-old body will cooperate with that plan. When Jones is in the lineup, he continues to bring good power (PX 137 in 2011), but a fifth-straight season of under 500 ABs looks increasingly likely.
In Jones' absence, the Braves intend to shift Martin Prado (OF, ATL) back to third base, perhaps adding a bit of positional flexibility to a player BHQ analysts already liked as a strong rebound candidate after a staph infection derailed his 2011 second half.
In left field, the Braves are likely to use a platoon of Eric Hinske (OF, ATL) and Matt Diaz (OF, ATL), though Hinske's declining power skills and Diaz's plummeting ones could open the door to other players, including the speedy-but-impatient Jose Constanza (OF, ATL) (199 Spd, 5% bb%) or Jordan Parraz (OF, ATL), a 27-year-old career minor-leaguer with middling skills.
Torres "touch and go" for Opening Day; Hairston to the rescue?
Andres Torres (OF, NYM), acquired to become the Mets starting center fielder, may not be able to answer the season's opening bell due to a calf strain. Torres' power collapsed back to league-average last year and, at age 34, a return to 2010's skill level is unlikely in the power department. Torres has offered some help in the SB category the past two years despite league-skills, though the lingering strain looms as a threat to Torres' prime remaining source of fantasy value.
On a more positive note for a team in desperate need of them, Scott Hairston (OF, NYM), once believed destined to open the season on the DL with an oblique strain, is recovering well and made be able to ride to the rescue to man CF in Torres' stead. Hairston demonstrated strong power in limited playing time in 2011 (PX 165), though his Eye, lack of line drives and struggles against RHP suggest he might pose an extreme BA risk as an everyday player.
Nonetheless, Hairston remains a better option than the team's other options, both of whom lack major league experience. Kirk Nieuwenhuis (OF, NYM) is a 7B prospect with "15-20 HR potential" according to BHQ's minor-league analysts. Nieuwenhuis was limited to 188 ABs at AAA-Buffalo in 2011 due to a torn labrum but he is a relative veteran compared to Matt den Dekker (OF, NYM), a speedy 8C prospect who has played all of a half-season at Double-A, where he added power at the expense of his batting average. While den Dekker would seem to have a bright future, the team would prefer to throw the 24-year-old into the fray just yet.
The team has also experimented with 9E infield prospect Jordany Valdespin (2B, NYM) in center this spring, but he is viewed more as a fill-in at the position than a candidate for full-time status.
NL short takes
Dodgers starter Ted Lilly (LHP, LA) will have his next spring training start skipped due to a sore neck, and the injury is said to be a threat to his first start of the regular season April 7 as well. Expected to fill the void if Lilly cannot go is 22-year-old Nathan Eovaldi (RHP, LA), whose decent surface stats in 35 major-league innings last year (3.63 ERA, 4.66 xERA) belied his need for more minor-league experience, having skipped Triple-A ...
Don't look now, but 49-year-old Jamie Moyer (LHP, COL) has been excelling in his bid to secure a spot in the Rockies' rotation. With four shutout innings in a split-squad game on March 22, Moyer's spring stats are now a combined PQS-5: 9 IP, 4 H, 1 ER, 0 BB, 7 K. While all the caveats about small sample sizes and spring games apply, it's at least worth a mention that, when we last saw Moyer in 2010, he was posting a respectable 4.24 xERA and 70 BPV. However, that followed seven consecutive seasons of sub-50 BPVs. In other words, resist buying into the feel-good fervor likely to be generated if Moyer indeed gets the nod ...
While the Baseball Forecaster recommended of Travis Buck (OF, HOU), "Leave him to the free agent pool," what was not known at the time of writing was that Buck would wind up in the "land of opportunity" known as the Houston outfield. Given the trade of Jason Bourgeois (OF, KC) and the struggles of fellow right-field candidates Jack Cust (OF, HOU), (1-for-25, .040) and Brian Bogusevic (.171/.310/.200 in 35 ABs), Buck's .345/.367/.621 line in 29 ABs cannot be completely ignored. Indeed, Buck's five doubles, one HR and two SBs in 29 ABs evokes memories of 2007 (133 PX, 107 Spd). Once you display a skill...
Updating the March 25 note as to whom the Nationals might turn if closer Drew Storen (RHP, WAS) misses the start of the season, manager Davey Johnson has announced that it would not be Tyler Clippard (RHP, WAS). Johnson said he would keep Clippard in the set-up role in which he was an All-Star performer and instead look to Brad Lidge (RHP, WAS) and Henry Rodriguez (RHP, WAS) in the ninth inning. Despite a decade of difference in age, Lidge and Rodriguez profiled similarly in 2011: high Dom more than offset by an utter lack of control (10.7 Dom, 6.1 Ctl, 1.8 Cmd for Lidge; 9.6/6.2/1.6 for Rodriguez). Either could prove to be an adventure until Storen returns ...
For more information about the terms used in this article, see our Glossary Primer.
Shopping Cart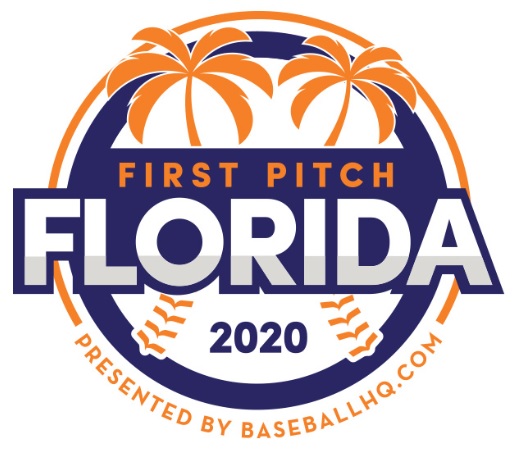 Inaugural Event!
February 28-March 1, 2020
St. Petersburg, FL
A few seats still left!