PLAYING TIME: Mesoraco and Hanigan battle for CIN catcher
By Christopher Mallonee

@ChrisM@HQ
March 18th, 2012 12:05am
NATIONAL LEAGUE
Who will be the Reds starting catcher?
The Cincinnati Reds let Ramon Hernandez (C, COL) become a free agent following the 2011 season, believing that Devin Mesoraco (C, CIN) is their backstop of the future. The question facing the Reds this spring is whether or not that future starts on Opening Day 2012 or later. Mesoraco is currently battling Ryan Hanigan (C, CIN) for playing time.
Mesoraco was recognized by most minor league scouts as one of the top catching prospects in 2011, earning a 9C rating in the Minor League Baseball Analyst. He is solid defensively, has a strong arm, quick release, and sufficient blocking skills. In the minors, Mesoraco posted a slash line of .269/.344/.455 in 2011 at Triple-A Louisville. He hit 15 HRs with a .289 BA and .484 Slg in 436 ABs, and showed plate skills of 11 bb%, 81 ct%, and Eye of 0.63.
While he will obviously face better pitching in the majors, his 2011 numbers were posted in a neutral home ballpark, while Great American Ballpark has a + 32% RHB home run factor. At age 24, he has the upside potential to be a middle-of-the-order run producer, but is several seasons away from reaching his batting prime. Based on minor league numbers, 10 HRs does not seem out of the question for Mesoraco in 2012, even in a time-share situation. It will depend on his ability to maintain a ct% of 80% or greater and a FB% of 40 or better. In keeper leagues, he is an excellent option to stash away on the bench as the playing time battle unfolds.
Hanigan enters his sixth season in 2012, and offers some offensive upside. The 31-year-old has yet to garner 400 ABs in any season. The positives Hanigan brings are a bb% rate (~13% over the last three seasons), ct% (88% over the same period) and Eye ratio (1.19, 1.24, and 1.09). He won't kill you in batting average, posting BA of .263, .278, and .267 from 2009-2011. The problem is he hits the ball on the ground nearly half the time, resulting in PX totals of 40, 75, and 54.
Hanigan's experience and consistent plate production should earn him a time-share with Mesoraco to start the year, and there certainly are worse #2 catcher options in deep leagues. But Mesoraco's upside should earn him the full-time job as soon as he shows he is ready. With many question marks surrounding the back end of their starting rotation, the Reds may choose to focus on offense (were second behind St. Louis in runs scored in 2011). Mesoraco seems to give them the better opportunity to do that, and could be earning the majority of ABs as the season progresses.
Schumaker injures oblique
Skip Schumaker (2B, STL) left the March 16 game against the Marlins with a strained right oblique. Schumaker said the pain was worse than his oblique injury suffered during the 2011 postseason that kept him out of the NLCS. He is battling with Tyler Greene (2B, STL) and Daniel Descalso (2B, STL) for the starting second base job, and also projects as a backup OF behind Jon Jay (OF, STL), Matt Holliday (OF, STL), and Carlos Beltran (OF, STL). A stint on the DL for Schumaker would open some interesting playing time possibilities for the Cardinals, who as noted in the March 16th Playing Time Today article, have concerns over Lance Berkman's (1B/OF, STL) health as well.
The Cardinals have worked Greene out solely at 2B this spring and have publicly stated it is his job to lose (he is out of minor league options). Descalso has seen playing time at 2B, 3B, and SS in spring training. It is interesting to note that Greene has started at 2B eight times to Descalso's one through the first 11 Grapefruit League contests. With David Freese (3B, STL) and Rafael Furcal (SS, STL) both a health rating of F, there could be plenty of ABs for Greene and Descalso this year. Both the February 13th and March 16th Playing Time Today articles provide great insight to Greene and Descalso skill sets, and what to keep an eye on for the remainder of spring training.
Another player that stands to gain a playing time boost if Schumaker goes on the DL is Adron Chambers (OF, STL). Chambers retains rookie status although he was a September 2011 call-up and saw some playoff action. Chambers's prospect rating is only 6B, but he could be an excellent source of cheap steals if Schumaker misses extended time. Chambers hit .272/.362/.390 in the minors and last year in Triple-A Memphis stole 22 bases. His bb% has been over 10 his last two seasons in the minors and improved strength has increased his gap power. He is a name to keep on the radar for possible OF playing time early in the 2012 season, and could be a good sleeper candidate for SBs.
NL short take
Chien-Ming Wang (RHP, WAS) injured his left hamstring on March 15. Wang missed all of 2010 and parts of 2009-2010 with injuries, and came back last year with a pedestrian 3.6 Dom and 4.08 xERA. The only positive from 2011 was his GB% of 58. If Wang misses extended time, Washington will plug John Lannan (LHP, WAS) into the fifth rotation spot instead of continuing to attempt to trade him for a bat ...
AMERICAN LEAGUE
Can Duffy maintain his grip on Royals fifth rotation spot?
Danny Duffy (LHP, KC) raced through the Royals excellent farm system, stopping for only seven starts in Triple-A Omaha between Double-A and the major leagues. Despite 2011 struggles, he is currently projected as the team's fifth starter behind Luke Hochevar (RHP, KC), Bruce Chen (LHP, KC), Jonathan Sanchez (LHP, KC), and Felipe Paulino (RHP, KC). Duffy ranks as fourth-best prospect in the Minor League Baseball Analyst Organization Rankings in a system loaded with young arms. The next two pitchers that would get a look, should Duffy struggle again this season, are both 28-year-olds looking for their first real opportunity in the majors: Everett Teaford (LHP, KC), and Luis Mendoza (RHP, KC).
Duffy's rookie season of 2011 was not good. He posted an ERA of 5.64 and a WHIP of 1.61 in 105 IP. Of his 20 starts, only three rated as a PQS-DOM. Five of his starts actually had a PQS-0. This output was not consistent with his minor league history of double-digit Dom and a Cmd exceeding 4.0. The only positives coming from last season was RHBs average dropping from .322 in the 1H to .277 in the 2H, and S% dropping from 77% to 59%, meaning that he wasn't quite as bad as his ERA indicated.
There are reports out of Royals spring training that Duffy has developed a cut fastball. Despite a very small sample size, it has proven effective so far. Duffy has struck out five of the six batters faced this spring with no walks. Duffy must reign in his Ctl of 3.7 from 2011 to be successful this season.
Mendoza could be next in line behind Duffy should he not play to his potential. Mendoza received two starts in September 2011 after the Royals started shutting some of the regular starters down and he pitched well in those 15 IP. Prior to his September call-up, Mendoza had strong surface stats in Triple-A Omaha (12-5, 2.18 ERA, 1.25 WHIP), but a Dom of only 5.1 and Cmd of only 1.5. Many question marks remain on his ability to replicate his 2011 starts in 2012.
Teaford is a command pitcher that started three times in September 2011 after pitching very well in relief. Two of the three starts were PQS-DOMs. He is particularly good against LHBs, limiting them to a .197 batting average. A fastball that only reaches the upper 80's hurts his ability to strike batters out; Teaford had a 6.0 Dom in 2011 and 7.0 Dom in Triple-A Omaha in 2010. He projects to start the season as a left-handed relief specialist, though his September 2011 earned him the opportunity for more starts if the need arises.
The spot is Duffy's spot for the taking, but there are very serviceable options in Mendoza and Teaford, with highly ranked prospects in Mike Montgomery (LHP, KC) and Jake Odorizzi (RHP, KC) waiting in the wings.
For more information about the terms used in this article, see our Glossary Primer.
Shopping Cart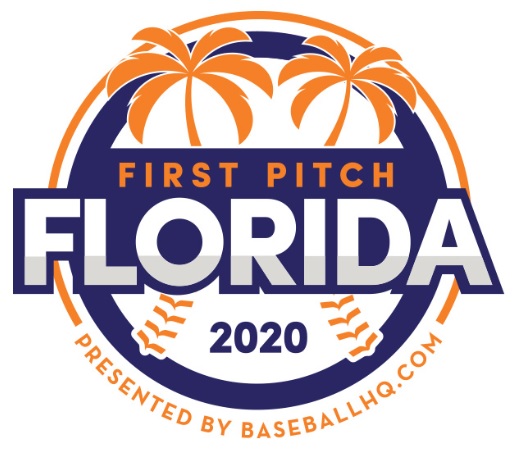 Inaugural Event!
February 28-March 1, 2020
St. Petersburg, FL
A few seats still left!