PLAYING TIME: Markakis activated, Gee to DL with blood clot
By Brian Rudd

@RuddHQ
July 10th, 2012 11:05pm
AMERICAN LEAGUE
Markakis activated, set for return
Sidelined since late May due to a broken hamate bone, Nick Markakis (OF, BAL) was activated from the DL, and is expected to resume his duties as the team's starting right fielder when the Orioles resume action the All-Star break. His lack of power has been disappointing over the past three seasons, but so far this year, Markakis has put up a solid 123 PX, along with a 24% line drive rate. His consistently low fly ball rate (29% this season) continues to limit his power upside, but he is still a threat to hit .300 with double digit homers.
It remains to be seen what the trickle-down effect will be with Markakis back, and who will be the biggest PT loser. Before Markakis' return, there was room for all of Chris Davis (1B, BAL), Mark Reynolds (1B/3B, BAL), Wilson Betemit (3B, BAL), and Jim Thome (DH, BAL). Now, for all to be in the lineup, Davis will have to prove he is capable of handling left field, or Betemit will have to do so, with Reynolds seeing more time at third base. Should either of those scenarios occur, Xavier Avery (OF, BAL) would head to the bench or the minors. Otherwise, there's no clear answer.
Davis has appeared in 52 minor league games in left field, but has made seven errors, and has never played there in the majors. He recently went through a 1-for-38 slump, but has since collected nine hits, including two HR, in 29 AB. He remains a batting average risk, as he continues to strike out in about a third of his AB. But the power upside remains if he can find a way to stay in the lineup.
As for Reynolds, his 63% contact rate and .207 batting average are consistent with his recent track record. However, his 149 PX, 13% hr/f, and seven HR have been a huge disappointment to his owners, who obviously drafted him for his power. Reynolds appeared in 114 games at third base last season, but has played there just 15 times this season.
Betemit continues to provide above average power, and hit .382 in June, thanks to a 46% hit rate. He is off to just a 3-for-27 start this month, but his 71% contact rate and .244 xBA on the year are in line with his recent track record, and provide a reasonable expectation. His ability to play first and third base, as well as left field on occasion, should keep him in the lineup most of the time. But it's unclear if he can play left field regularly, as he had made just two starts there in his career before making five starts there this season.
As for Thome, he is off to a slow start with the Orioles, collecting five hits (all singles) in his first 21 AB. As long as he remains healthy, though, he should serve as the regular DH, especially against right-handed pitching. Owners of all the aforementioned players should pay close attention, as it could be that everyone sees a slight decline in PT, or one or two players could see a significant drop-off. Stay tuned.
Cain activated from DL
Lorenzo Cain (OF, KC) entered the season with a starting role and some fairly high expectations, though both were put on hold when he strained his groin April 10. Things got worse when he was nearing a return from the DL later that month, only to suffer a torn hip flexor.
Cain has now finished up his minor league rehab, and should immediately take over as the team's starting center fielder. He spent the vast majority of last season with Triple-A Omaha, and while his 143 Spd score is outstanding, it resulted in just 16 steals in over 500 AB between there and the majors. Cain's other BPIs suggest there might still be some growing pains, as his power is below average, and his 0.24 Eye is less than impressive.
Cain's arrival signals the end of a recent center field platoon of Jarrod Dyson (OF, KC) and Jason Bourgeois (OF, KC). Dyson had started against right-handers, but got on base at just a .305 clip, which limited his opportunities on the base paths. He still rewarded his owners with 15 steals in 208 AB, though. His part-time role will limit his value, but his speed could make him worth holding onto in deeper leagues.
As for Bourgeois, he is a solid defender and has gone 8-for-19 since being recalled from Omaha in late June. His 31 steals in 238 AB with the Astros in 2011 shows his upside, if he could carve out a larger role. However, the 30-year-old posted just a.531 OPS in 156 Triple-A AB this season. Since he had a very limited role with Cain out of the picture, it's highly unlikely his PT will increase in the near future.
Getz ready to return to action
Chris Getz (2B, KC) was activated from the DL, and will be back in the mix at second base immediately after the All-Star break. Before suffering a lat strain, he had bumped his contact rate up to 91%, which had contributed to a .290 batting average. Getz continues to be a threat on the base paths as well, with six steals in seven attempts after last year's 21-steal season. His primary competition for PT will be Yuniesky Betancourt (2B, KC), who had assumed the everyday role while Getz was sidelined.
Betancourt has been a run-producing machine of late, with 28 RBIs in 29 games since returning from the DL at the beginning of June. A closer look, though, reveals he's been lucky rather than good. During that time, a span of 115 AB, he has put up an uninspiring .226/.252/.426 batting line. He adn Getz split time fairly evenly when both were healthy early on, and our current depth chart suggests that could be the case again.
NATIONAL LEAGUE
Gee to DL with blood clot in shoulder
After a stellar first half in which he posted a 3.35 xERA and 107 BPV, Dillon Gee (RHP, NYM) will begin the second half on the DL with a blood clot in his shoulder. He showed no signs of the injury heading into the break, as he delivered PQS-DOM performances in nine of his last 10 outings, and had yet to post a PQS-DIS in his 17 starts. Gee had lowered his ERA in each month, as his 4.10 ERA was inching closer to his xERA. There is currently no word on when he is expected to return, but despite the mediocre ERA, Gee, along with his 8.0 Dom and 3.3 Cmd, will be sorely missed by his owners.
For at least the first turn through the rotation, the Mets will turn to Miguel Batista (RHP, NYM) to replace Gee. Batista continues to post decent ERAs despite awful skills, and at some point, his luck will probably take a turn for the worse. Since the beginning of last season, a span of 100 2/3 innings, Batista has appeared in 61 games, including nine starts. He has a 3.84 ERA during that time, but his 1.1 Cmd and 1.49 WHIP suggest there are sure to be better options to gamble on.
NL short take
Wilton Lopez (RHP, HOU), who had been sidelined due to a strained right elbow, was activated from the DL. He displayed excellent skills before his injury, especially his 58% ground ball rate and 1.1 Ctl. This is his third straight year with a sub-3.00 ERA and triple-digit BPV, so despite the good but not great 7.2 Dom, Lopez's performance is real. With Brett Myers a strong possibility to be dealt later this month, Lopez could be one of the candidates to finish games in Houston later in the year...
For more information about the terms used in this article, see our Glossary Primer.
Shopping Cart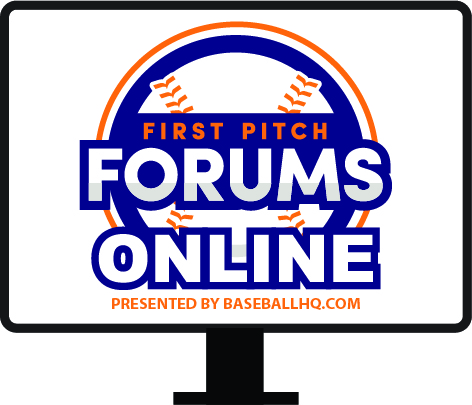 Our virtual First Pitch Forum returns!
Three online-only events: March 5, 11, 17
Join us live, or watch when you want
Just $19!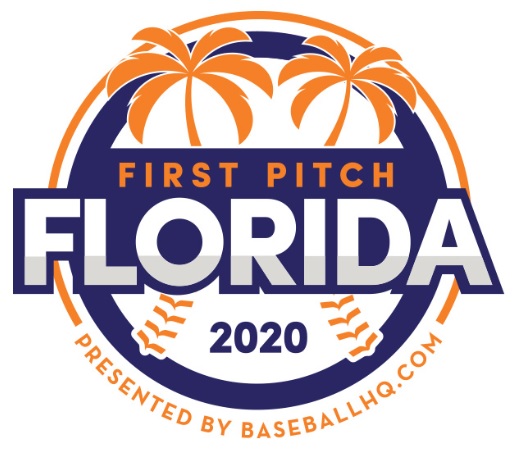 Inaugural Event!
February 28-March 1, 2020
St. Petersburg, FL
A few seats still left!