PLAYING TIME: Lynn being stretched out as Carpenter backup plan
By Harold Nichols
March 13th, 2012 1:05am
NATIONAL LEAGUE
Lynn being stretched out as possible Carpenter replacement
The latest news on Chris Carpenter's (RHP, STL) sore neck is that he's feeling better but he's not yet ready to begin throwing. In the meantime, Lance Lynn (RHP, STL) is being stretched out as a possible rotation replacement in the event that Carpenter is not ready to begin the season. In 2011 Lynn was outstanding in the Cardinals' bullpen, posting a 3.12 ERA, 10.4 Dom, 3.6 Cmd, and 145 BPV in 35 IP.
While these numbers are certainly encouraging, Lynn's work as a starter in the minors gives us less cause for excitement.

Year-Level     IP   ERA  Ctl  Dom  Cmd  hr/9  hr/f   G/L/F    h%  s%   xERA  BPV
=========     ===  ====  ===  ===  ===  ====  ====  ========  ==  ==   ====  ===
2009-AA/AAA*  133  3.18  3.4  6.2  1.8   0.3  ----  --------  --  --   ----   70
2010-AAA*     164  4.72  3.0  6.6  2.2   0.9  ----  --------  31  67   ----   55
2011-AAA*      75  3.99  2.9  6.3  2.2   0.2    9%  60/13/28  34  71   2.90   76
*MLEs

Lynn's MLE dominance as a starter is very consistent and is nowhere near as exciting as his work in relief. His fastball reportedly leaped in velocity with his move to the bullpen, but his velocity seems likely to regress once he is stretched out. It is probably reasonable to expect a Dom rate close to 6.5 and a corresponding Cmd ratio hovering around our 2.0 benchmark. On the plus side, he still owns a high ground ball rate that would serve him well as a starter. This is a situation worth watching over the next few weeks, but Lynn is likely to have far more fanalytic value in the pen than in the rotation.
NL short take
Tim Byrdak (LHP, NYM) has a torn meniscus and is expected to miss six weeks following surgery. Byrdak was expected to be the only left-hander in the pen, so his injury leaves the Mets with a hole to fill. In the short term, Josh Edgin was promoted from minor league camp and will presumably have the opportunity to audition for a roster spot. In two minor league seasons, the 25 year-old Edgin has a 1.88 ERA with 10.9 Dom and 3.5 Cmd in 100 IP. The problem is that Edgin has yet to throw a single inning above High-A. He may get a couple of outings to show that he's ready to make the leap to the majors before the Mets go shopping...
AMERICAN LEAGUE
Boston fifth starter competition down to four
Manager Bobby Valentine indicated that Aaron Cook (RHP, BOS) is out of the race for Boston's fifth starter, leaving Alfredo Aceves (RHP, BOS), Felix Doubront (LHP, BOS), Andrew Miller (LHP, BOS), and Vicente Padilla (RHP, BOS) still in the competition. Cook has been bothered by a sore shoulder, and Valentine indicated that the Red Sox felt that he could not get in enough innings prior to the start of the season. How do the remaining competitors stack up?
Aceves has the most impressive surface stats from last season, with a 2.61 ERA in 114 IP. But a 4.19 xERA and a 5% hr/f rate indicate that there was a lot of luck involved. With a 45% fly ball rate, Aceves's ERA could rise considerably has his hr/f rate normalizes.
Doubront seems likely to make the Red Sox roster in some capacity, as the 24-year-old is out of options. However, as a starter, he still has some significant warts. His MLE 4.97 ERA is nothing to write home about, and at AAA Pawtucket lefties hit .309 against him. In a small 10 IP sample in Boston last season, lefties hit .412 against him, and he had trouble finding the plate with a 7.0 Ctl ratio.
Miller is also out of options, and he throws a fastball that reached 98 mph last season. Unfortunately, he has been unable to turn that fastball into major league success. The problem has been inconsistency with his control. In June and August last season, Miller had control ratios of 3.9 and 4.3 and posted ERA's of 3.09 and 1.84 respectively. In July, however, his Ctl rose to 6.3 and his ERA was 6.28. And in September, he couldn't find the plate at all, with Ctl of 8.1 and an ERA of 11.70. If Miller can ever harness his control, he might finally achieve the success expected from a #1 draft pick, but at age 27 his time is running out.
Padilla's experience might seem to give him a leg up in the competition, and he was dynamic for the Dodgers as recently as 2010, when he posted 8.0 Dom, 3.5 Cmd, and a 100 BPV. However, he is coming off major surgery for a bulging disk in his neck, and his F health grade suggests that he is a stopgap measure rather than someone the Red Sox could count on for the long term.
At this point, there is not a clear leader, and this competition could go down to the wire.
AL short takes
Twenty-year-old Jacob Turner (RHP, DET) is making an early case for starting the season in the minors, as the Mets got to him for five earned runs in 1.2 IP on Monday. Turner has now allowed six earned runs in four innings, issued six walks and gotten two strikeouts. Andrew Oliver (LHP, DET), on the other hand, strengthened his case for the 5th starter role by working four scoreless innings. Oliver has now allowed just one hit, three walks, and no runs in seven innings. Last season Oliver's performance was undermined by 5.1 Ctl ratio. If he can cut down on the walks, he'll have a chance to succeed...
Oakland manager Bob Melvin indicated that Brian Fuentes (LHP, OAK) and Grant Balfour (RHP, OAK) are the favorites in the A's closer competition. Both have been the subject of excellent Fact/Fluke columns recently, and the reader is referred to those to see why we Balfour is the better option. In brief, Balfour's 92 BPV last season easily trumps 36 year-old Fuentes' fading dominance and 48 BPV. Fuentes last displayed closer-worthy skills in Colorado in 2008. Of Fautino De Los Santos (RHP, OAK), Melvin said, "He's a guy that has the ceiling to close at some point. I don't know that it's now."...
For more information about the terms used in this article, see our Glossary Primer.
Shopping Cart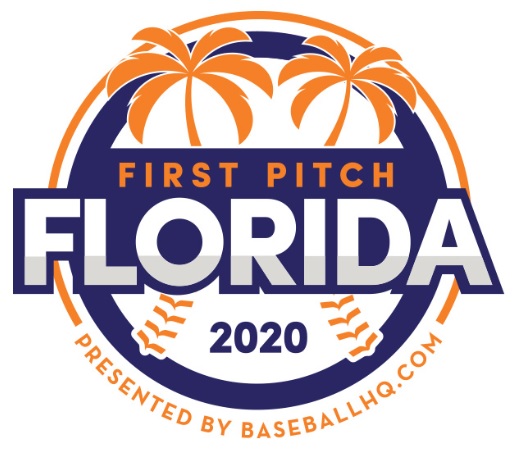 Inaugural Event!
February 28-March 1, 2020
St. Petersburg, FL
A few seats still left!