PLAYING TIME: Looking at AL East fifth-starter battles
By Kristopher Olson

@KO_Reporter
March 11th, 2012 11:06pm
AMERICAN LEAGUE
Niemann pulling ahead of Wade Davis?
With phenom Matt Moore (LHP, TAM) presumed to have a rotation spot locked up, one slot remains for relative veterans Jeff Niemann (RHP, TAM) or Wade Davis (RHP, TAM). While Davis made clear earlier this spring that he would not exactly welcome being moved to the bullpen, he didn't help his cause with a sub-par outing March 10 (2 2/3 IP, 4 R, 2 ER, 3 H, 4 BB, 2 K). How do these two pitchers' larger body of work stack up?

2011     xERA    G/L/F   Ctl  Dom  Cmd  HR/9  BPV  DOM/DIS
=======  ====  ========  ===  ===  ===  ===   ===  =======
Davis	 4.67  36/21/43  3.1  5.1  1.7  1.1    23   38/21
Niemann  3.61  46/20/34  2.5  7.0  2.8  1.2    83   61/30

Davis' protestations and decent second half in 2011 (4.14 xERA, 51 BPV) notwithstanding, there is a lot to recommend giving Niemann the nod in this battle. Moreover, the Boston Globe's Nick Cafardo recently noted that "Niemann may have a tougher time adjusting to a relief role because of his height and mechanical issues" (not to mention his health). Niemann also rated a mention in BaseballHQ.com starting-pitching analyst Stephen Nickrand's recent sleepers column, which noted Niemann's increasing ground-ball rate and unlucky hr/f rate, which should regress.
Early drafters, in particular, may want to target Niemann to the extent that uncertainty about his role is depressing his price.
Might the Dustin McGowan of old return?
The March 10 spring training debut of oft-injured hurler Dustin McGowan (RHP, TOR) was all positive. Not only did he pitch two scoreless innings (1 H, 1 K), but press reports indicate that his fastball was sitting at 91 mph and topping out at 94, not far off from the velocity he displayed while making a name for himself some five years ago (3.71 xERA, 7.6 Dom, 2.4 Cmd, 81 BPV in 2007).
McGowan's primary competition for the fifth-starter role is Kyle Drabek (RHP, TOR), whose spring is off to a bit of a rocky start (3 IP, 3 ER, 4 H, 2 BB, 3 K). The Baseball Forecaster notes that Drabek "still needs some time" after being rushed from AA to the majors in 2010, and more seasoning indeed may be in the cards provided the McGowan comeback story continues on its current upward trajectory.
McGowan's across-the-board "F" grades for health, playing time and consistency tell you all you need to know about how risky of an investment he is. But as end-game plays go, few may have higher upside.
AL short takes
Amid reports that the Cleveland Indians continue to be frustrated by the plate approach of once-bright prospect Matt LaPorta (1B/OF, CLE) came word that another player is being consider among the LF mix discussed in detail by BHQ analyst Matthew Gelfland on February 27: Russ Canzler (1B/OF, CLE). Canzler got all of three ABs in a September call-up with the Tampa Bay Rays last year after winning the 2011 International League MVP award for Triple-A Durham, where he hit .313/.401/.529 with 18 HR in 473 ABs. But while LaPorta may be out of favor, Canzler's 0.53 Eye and sub-par defense, however, suggest he still may have a ways to go before climbing past the other contenders in the Indians OF, most notably Shelley Duncan (OF, CLE), who has continued to showcase his strong power skills this spring ...
Reports out of Los Angeles are that Kendrys Morales (DH, LAA) may be only days away from returning to the field after almost two full years. His health certainly bears watching, as if he is anywhere close to the 2009 edition (.293 xBA, 160 PX), it would be hard to justify keeping him out of the lineup. Declining Bobby Abreu (DH, LAA) and Mark Trumbo (1B/DH, LAA) would likely both lose playing time—especially against RHPs, over whom Morales had demonstrated mastery ...
The job security of Orioles closer Jim Johnson (RHP, BAL) seems to be growing by the day. Not only is Johnson on track to make his spring debut March 14, but the man widely viewed as his primary competition, Matt Lindstrom (RHP, BAL), has been shelved indefinitely with lower back soreness. Lindstrom will miss at least a week, according to manager Buck Showalter, and his condition should be monitored, particularly by those seeking to back up Johnson ...
NATIONAL LEAGUE
Here we go again with Brandon Wood
Back on January 13, BHQ analyst Jock Thompson wondered aloud whether Brandon Wood (3B, COL) would be "almost watchable again," given his move to the thin air of Colorado in the off-season. Well, thus far Wood has been that and then some to the man who matters most, Wood's manager Jim Tracy, who on March 11 said that Wood was "making a statement" in his bid for a job by showing versatility, playing every infield position except catcher as well as left field, and with his approach at the plate.
Tracy continued that Wood had been brought to Denver in December "because there were things with his swing that needed attention." (Thanks for the diagnosis, Dr. Obvious.) For now, though, Tracy's suggestion that Wood's hard work has begun to pay off should generally be chalked up to spring training noise. While Wood does have two doubles and a triple in his first 13 ABs, he also has three strikeouts and no walks. A 77% ct% would represent long-sought-after progress for the would-be slugger, but the sample size is way too small to draw any such conclusion.
In fact, in other circumstances, we might be inclined to wish Wood well with salvaging his career and watch him from afar (i.e., someone else's roster). However, in a wide-open 3B race that includes "too old" Casey Blake (3B, COL) and "too young" Nolan Arenado (3B, COL), Wood, at least age-wise, might be "just right" to serve as a bridge to the Arenado era. It is out of such setups that fairy tale seasons are born.
McGehee threatening Alvarez?
Last September, BHQ analyst Jock Thompson noted that the callup of Pedro Alvarez (3B, PIT) was particularly unwarranted, given that Alvarez had batted .154 with a 62% ct% in his final month at AA. "Check back in March," Thompson suggested. Well, it's March. How is Alvarez doing?
Not particularly well. While Alvarez has launched two home runs, he only has one other hit to go along with four strikeouts, suggesting—albeit in a very small sample size—that Alvarez has not solved his contact struggles.
Meanwhile, Casey McGehee (1B/3B, PIT) collected a couple of hits while making a couple of nice plays in the field. McGehee has gotten off to a good start this spring (4-for-11, two doubles) and, while the Baseball Forecaster notes that McGehee's 2011 skills don't exactly warrant much optimism, he presumably still owns the skills he displayed in 2009 (.282 xBA, 122 PX) and has enough youth to tap into them once again.
The RHB McGehee had been ticketed, at a minimum, to be in the bad half of a platoon with Garrett Jones (1B, PIT) at first base. But if Alvarez fails to prove he belongs in the majors, McGehee could play a lot more than had initially been envisioned. Stay tuned.
NL short take
As trade rumors continued to swirl around presumptive fifth starter John Lannan (LHP, WAS), Chien-Ming Wang (RHP, WAS) made a mediocre spring debut March 10 (2 IP, 2 ER, 3 H, 1 B, 2 K). Wang has the presumed edge over Ross Detwiler (LHP, WAS) to enter the rotation should Lannan in fact be dealt, but the skills of all three suggest fantasy owners should give this spring training battle little attention ...
For more information about the terms used in this article, see our Glossary Primer.
Shopping Cart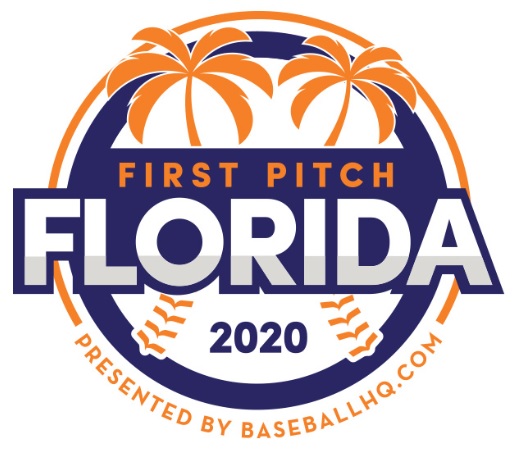 Inaugural Event!
February 28-March 1, 2020
St. Petersburg, FL
A few seats still left!