PLAYING TIME: Lind sidelined with back problems
By Harold Nichols
March 28th, 2012 11:05pm
AMERICAN LEAGUE
Lind sidelined with back problems
Adam Lind (1B, TOR) has been shut down for at least three days with stiffness in his lower back. He is scheduled to take batting practice on Friday, March 30. The Blue Jays are treating this as a potentially serious issue, since Lind spent 27 days on the DL in 2011 with the same problem. As we know, back problems tend to linger and recur. Manager John Farrell acknowledged that Lind's back would need to be monitored throughout the season.
In the short-term Edwin Encarnacion (DH, TOR) can shift to 1B, opening the DH spot for a hot bat off the bench. Should Lind ultimately require DL time, David Cooper (1B, TOR) could return from minor league camp to make the roster. Cooper hit only .211 in 71 AB for the Blue Jays last season, but he hit .364 at AAA Las Vegas and has a .299 career BA in the minors. An 87% contact rate and 0.72 eye give hope for substantial improvement upon last season's major league performance. In spring training, he has gone 11 for 40, with six walks and six strikeouts. Cooper did not display power in 2011 with only nine homers for Las Vegas, but he did have 51 doubles and in 2010 hit 20 homers for AA-New Hampshire, providing some hope for modest power development.
Cecil, Drabek to open season in rotation
Dustin McGowan's (RHP, TOR) promising comeback has been temporarily derailed by plantar fasciitis in his right foot, and it appears likely that he will begin the season on the DL. McGowan has had an excellent spring training, with four strikeouts, one walk, and no earned runs in five innings. His foot injury is not considered serious, and he remains a high upside end-game pick, but his FFF grade emphasizes the risk.
With McGowan sidelined, both Brett Cecil (LHP, TOR) and Kyle Drabek (RHP, TOR) should begin the season in the rotation. Cecil had a 4.73 ERA in 124 IP for the Blue Jays in 2011. He displays good Ctl (2.8) and solid Cmd (2.2), but two things stand in his way. First, right-handed batters hit him hard, with BAs of .314, .275, and .282 the past three seasons. Second, he's home run prone with a high 13% hr/f rate and a 43% fly ball rate last year. Perhaps the best part of his spring is that he has allowed no homers in 12.2 IP.
The twenty-four year-old Drabek did not look ready for the majors in 2011 with a 6.06 ERA in 79 IP. His biggest problems were poor Ctl (5.3l) in addition to a 13% hr/f rate and 67% strand rate. On the positive side, he keeps the ball on the ground, and he showed good command in the minors. This spring he has fanned 12 in 14.1 IP, but the downside has been six walks.
Both Cecil and Drabek are fanalytic risks at this point, and they will essentially continue their competition for the fifth starter spot into the season, with one of them heading to the bullpen upon McGowan's return.
Upton may not be ready for opener
B J Upton (OF, TAM) indicated on Wednesday that his back injury, sustained in a collision with Desmond Jennings two weeks ago, may keep him out of the lineup on Opening Day. Upton has not played in a game since the injury, and he is running out of time to be ready for the start of the season. With Sam Fuld likely to begin the season on the DL, Jennings would likely shift to CF, and Ben Zobrist (2B/OF, TAM) could shift to the outfield, opening playing time for Jeff Keppinger (2B, TAM). Brandon Guyer (OF, TAM) would probably make the roster and could see some playing time.
Keppinger hit .273 with 7 homers in 377 AB between Houston and San Francisco in 2011. He makes excellent contact, with contact rates routinely around 94%, so he's not a BA liability, but his power and speed are both mediocre. His low-risk BA makes him a useful injury replacement on a fantasy roster, but he's unlikely to have any positive value.
Guyer hit only .195 in 41 AB with Tampa last season thanks to a 20% hit rate. His .262 xBA, 103 PX, and 93 Spd indicate that he has much better potential than last season's brief stint showed. However, he'll need to make some strides to realize that potential. Last season he had a 53% ground ball rate and only a 31% fly ball rate. Until he begins hitting more balls in the air, his power won't be realized. To take advantage of his speed, he'll need to improve the 2% walk rate he displayed in the majors last season. Guyer's spring has not been especially encouraging, as he has only four hits in 25 AB, with no walks and five strikeouts.
AL short takes
The Cleveland Indians optioned Lonnie Chisenhall (3B, CLE) to AAA Columbus, making Jack Hannahan (3B, CLE) the starter at 3B for the second consecutive season. Analyst Jock Thompson's excellent analysis of this situation can be found here. In short, Hannahan offers more with the glove than with the bat and is not a good bet for fantasy value. He hit .250 with eight homers in 320 AB and at age 32 has no upside...
Jeff Niemann (RHP, TAM) was officially named Tampa's fifth starter, with competitor Wade Davis (RHP, TAM) slated to begin the season in the bullpen. Niemann' s 3.61 xERA last season shows his upside, and he has been mentioned by analyst Stephen Nickrand and others as a sleeper this season. With his role officially defined, his price could rise a bit in upcoming auctions. Still, there is excellent potential here. We are projecting 12 wins, 3.93 ERA, and 129 strikeouts...
NATIONAL LEAGUE
Lowrie injures hand
You knew it was inevitable: Jed Lowrie (SS, HOU) is injured again. Lowrie injured his right thumb diving back into second base and was sent for x-rays. The x-rays were negative, and the injury is apparently just a sprain. It is unclear how long he'll be out or whether he'll need to begin the season on the DL, but the injury simply emphasizes Lowrie's F health grade. If it's not this injury, Lowrie's history says that something else will probably put him out of action before too long.
When Lowrie is unable to play, Angel Sanchez (SS, HOU) will likely get the call. Sanchez began last season as the starting SS in Houston and hit .301 in April thanks to a 35% hit rate. When his hit rate regressed to 19% in May, he found himself on the bench. Sanchez has no power (PX 38), and while he flashed a Spd score of 172 in 2010, his 1% SBO meant no stolen bases. He has nothing to offer a fantasy roster when he does get playing time.
For more information about the terms used in this article, see our Glossary Primer.
Shopping Cart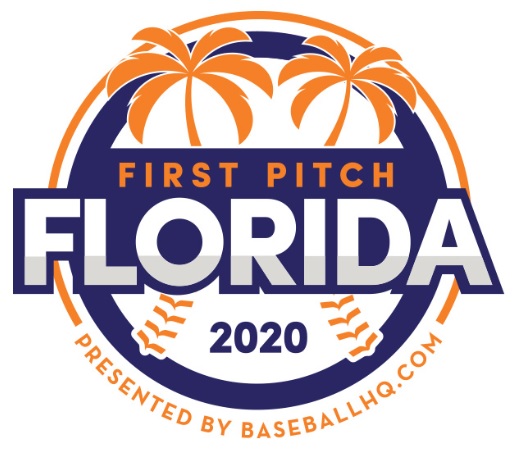 Inaugural Event!
February 28-March 1, 2020
St. Petersburg, FL
A few seats still left!