PLAYING TIME: LaHair beats out Rizzo in Chicago
By Brent Hershey

@BrentHQ
March 23rd, 2012 12:05am
NATIONAL LEAGUE
Cubs go with LaHair over Rizzo at 1B
Despite a March that might suggest otherwise, the Cubs insisted this week that Bryan LaHair (1B, CHC) is the best choice to open the season as their starting first baseman. Mirroring comments made when Anthony Rizzo (1B, CHC) was acquired this offseason from the Padres, GM Jed Hoyer stated that LaHair will be in lineup against the Nationals on April 5, and Rizzo will be at Triple-A Iowa. The performance of both players this spring have tested Hoyer's resolve: LaHair is 7-for-37 with one extra-base hit and 14 strikeouts; Rizzo is 12-for-32 with 2 HR.
LaHair had a huge season in Triple-A in 2011 (.301/.405/.664 with 38 HR), but his age (29) gives him only a small window for success at the majors until Rizzo is ready. His MLE ct% has been consistently in the 67-68% the past few seasons and suggests that MLB pitchers will find and exploit those holes in his swing. His power, though, is undeniable, and he could be a cheap HR-only endgamer.
Rizzo is the Cubs' future at first base, though his scorching Triple-A season hit the skids once he was promoted to San Diego in mid-July. He ended up batting only .141 with 1 HR in 128 AB, but suffered from a 21% hit rate and just a 3% hr/f. He showed patience (14% bb%) but his struggles making contact (64%) were worse than his MLEs would suggest. At 22, Rizzo will likely get another shot at the majors in 2012 at some point and is an excellent long-term play.
Carpenter headed to DL, Lohse to start Opening Day
The Chris Carpenter (RHP, STL) carousel made another round this week, as the pitcher had a setback following a batting-practice session on Sunday. He was sent back to St. Louis on Tuesday, and it seems almost certain that his bulging cervical disc problem will send him to the DL to open the season. Lance Lynn (RHP, STL) will fill his rotation spot for now; see each player's PlayerLink page for previous coverage.
In Carpenter's absence, Kyle Lohse (RHP, STL) will take the ball on Opening Day. Lohse is coming off a career year (14 wins, 3.39 ERA), but hasn't achieved a 6.0 Dom since 2006 and missed a ton of time in 2009-10 with arm issues, giving him a "D" health grade. When on the mound, the 33-year-old Lohse could provide around league-average productivity, but his inconsistency (several 5.00+ ERA seasons in his career) does not inspire confidence. This is not your classic Opening-Day starter.
NL short takes
Mike Pelfrey (RHP, NYM) told a reporter on Thursday that he has been battling a sprained right ankle all spring. The injury occurred during the offseason, and may at least partially explain reports of decreased velocity this March and his own struggles so far (9.2 IP, 16 ER in three starts). Though he downplayed its extent, the injury becomes one more reason to be very careful of Pelfrey, who has never had a BPV reach 40 ....
Word that Brian Wilson (RHP, SF) is still experiencing some "moderate" elbow soreness serves as an appropriate caution as we enter prime draft season. Everyone claims it's normal, but one needs only to look at WIlson's 2011 line to be reminded of the downside. Sergio Romo (RHP, SF) and his Vintage Eck Territory skills patiently awaits ...
Orlando Hudson (2B, SD) re-injured his groin on Wednesday, a day after missing a week with the original injury. Parties say it's not threatening, but he's only had 19 AB so far this spring. Everth Cabrera (IF, SD) would likely slide into Hudson's role should it last until Opening Day. Cabrera had 29 SB in less than 250 AB in 2011 at Triple-A, but he's had trouble getting on base (.273 OBA in 212 AB with SD in 2010) ...
AMERICAN LEAGUE
Orioles lose Britton
Zach Britton (LHP, BAL), who has been dealing with shoulder inflammation since the 2011 season, avoided surgery this week when he met with Dr. James Andrews. Andrews prescribed a platelet rich plasma injection that will keep Britton out of action for approximately six weeks. Britton got off to a quick start last season when he surprisingly made the team, but really struggled in the second half (4.5 Ctl, 1.4 Cmd) and finished the year with a disappointing 4.61 ERA and 35 BPV. He was in the mix for a spot at the back of the rotation this spring, but now it looks like both Tommy Hunter (RHP, BAL) and Jason Hammel (RHP, BAL) will have jobs. The BAL rotation was covered a week ago here and Britton specifically was covered here.
Once healthy, the 24-year-old Britton will be given every chance to contribute, as the Orioles look towards younger pitchers to fill the rotation and develop. But the extended process of getting Britton back at 100% is not helping matters.
AL short take
Jesse Crain (RHP, CHW) has been slow to recover from an oblique injury this spring and has been limited to just 3 IP. It has effectively taken him out of the closer's race, and may even end up landing him on the DL to start the season. When healthy, Crain has displayed decent set-up skills, though with a BPV below 70 each of the past five seasons, he was never a favorite to grap the stopper's job in Chicago ...
For more information about the terms used in this article, see our Glossary Primer.
Shopping Cart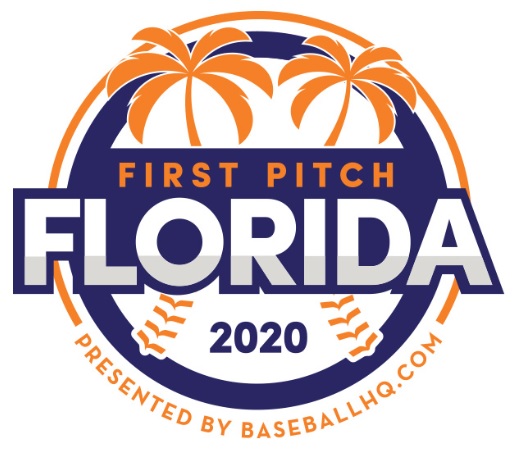 Inaugural Event!
February 28-March 1, 2020
St. Petersburg, FL
A few seats still left!