PLAYING TIME: Johnson reclaims 3B job in Houston
By Rob Carroll
March 25th, 2012 12:05am
NATIONAL LEAGUE
Johnson reclaims HOU 3B job
The Astros' third-base job has again fallen to Chris Johnson (3B, HOU), who has enjoyed an excellent spring while keeping Jimmy Paredes (3B, HOU) and Brett Wallace (1B/3B, HOU) at bay—at least for now. Johnson's primary competition was eliminated with Paredes' demotion on Friday, while Wallace is expected to be the corner infield backup for both Johnson and Carlos Lee (1B, HOU), who is has played 1B exclusively this spring.
If Johnson is the Opening Day starter, he could be the only HOU player to have started at the same position in both the 2011 and 2012 openers. Should the expectations be different now than they were at the same time last year?

Year     AB    BA    xBA     h%    bb%   ct%    Eye    OPS   BPV
====    ===  ====   ====    ===    ===   ===   ====   ====   ===
2010    341  .308   .266    .39      4    73   0.16   .818    29
2011    378  .251   .257    .32      4    74   0.16   .660     9

Johnson's 2010 success was fueled by an unsustainable batting average on balls in play. An older rookie riding a hot streak couldn't be expected to duplicate a 39% h%, especially in light of his poor peripherals (4% bb%, 74% ct%, 0.16 Eye). Unless Johnson can improve his command of the strike zone, he'll be at the mercy of balls in play—that is to say, inconsistent at best.
Not only was Paredes demoted, the Astros made a determination that he had been playing out of position; he will be moved to second base at AAA-Oklahoma City. His slap-and-dash approach is more suited to middle infield, particularly in fantasy. Interestingly, Paredes' 2011 major league h%, bb% ct% and Eye were virtually identical to Johnson's—and he thus faces the same strike-zone challenges.
NL short takes
Following up on an injury situation, Ryan Madson (RHP, CIN) will undergo Tommy John surgery and will miss the entire 2012 season. Tests conducted on Friday revealed a separation of bone from ligament, and Madson has elected to have the surgery. In his March 24 PTT column, BaseballHQ.com analyst Tom Kephart detailed Cincinnati's closer options in Madson's absence…
Domonic Brown (RF, PHI) was demoted to AAA-Lehigh Valley on Friday. While not totally unexpected, Brown had a productive if injury-marred spring (neck, thumb), hitting two HR and three triples in 20 at bats. Brown's departure likely opens up some playing time for Juan Pierre (OF, PHI) and Scott Podsednik (OF, PHI), who are battling for the fifth outfielder spot. Both are one-dimensional players at this point in their careers, providing speed and little else. Brown will have to earn his way back to PHI ...
AMERICAN LEAGUE
Is Feliz questionable for Opening Day?
Neftali Feliz (RHP, TEX) had to exit Tuesday's game against the Cubs after three innings when he felt some tightness in his right shoulder. The Rangers have since canceled his next start on Monday and there is some concern that, with only eight IP this spring, the former closer may not have enough time to get his pitch count up to regular-season SP levels. Should he require an extended spring—or if the soreness turns into something worse—either Scott Feldman (RHP, TEX) or Alexi Ogando (RPH, TEX) would be his probable replacement.

Player   Year   IP    ERA    xERA    Ctl    Dom    Cmd     G/L/F     BPV
======   ====  ===   ====    ====    ===    ===    ===    ========   ===
Feldman  2009  190   4.08    4.28    3.1    5.4    1.7    47/21/33    38
Ogando   2011  169   3.51    3.81    2.3    6.7    2.9    36/24/40    73

Feldman won 17 games as a starter in 2009 and was the Rangers' Opening Day pitcher in 2010, but poor performances took him out of the rotation in July. Surgery on his right knee that bothered him in 2010 knocked him out for 105 days in 2011, but he returned to middle relief in late July and redeemed himself with a 3.29 ERA in nine postseason appearances. Feldman pitches to contact and induces ground balls (50% for his career) with little margin for error given his pedestrian Dom (usually around 5.0). Reports from Rangers' camp are that Feldman's cut fastball and sinker are approaching their 2009 levels, and his spring training results (14 IP, 2 BB, 11 K) are encouraging.
Ogando's reward for winning 13 games with a 3.51 ERA in 2011 is a return to the bullpen in 2012. (In actuality, the signings of Yu Darvish (RHP, TEX) and Joe Nathan (RHP, TEX) precipitated the role changes for both Feliz and Ogando.) In 2011, 21 of Ogando's starts were PQS-DOMs despite having a two-pitch arsenal (fastball-slider) more suited to short relief. On Friday, Ogando made his first spring start and kept the Giants scoreless over his 4.2 innings.
Based on recent history and their skill sets, Ogando would be likely to inherit the SP innings in Feliz's absence, with Feldman continuing in long relief. The Rangers are absolutely flush with quality pitching options, and should any of their pitchers falter, either Martin Perez (LHP, TEX) or Neil Ramirez (RHP, TEX) are just a good first-half season away.
Angels still weighing options for 5th starter
At a glance, what was declared as a competition for the Angels 5th SP spot now looks to be fairly one-sided. The presumed front-runner from 2011, Jerome Williams (RHP, LAA), has yet to appear in a spring training game, while rookie Garrett Richards (RHP, LAA) allowed two runs in his March 6 spring debut and hasn't been scored on since.
Williams, out since March 2 with a strained left hamstring, threw off a bullpen mound on Tuesday and Thursday. He's targeted to make his spring debut on Monday with goals of 3 innings and/or 45 pitches. As noted here in February, Williams seemingly came from nowhere to start six August-September games for the Angels, compiling a 3.68 ERA (4.06 xERA) with four of those starts PQS-DOMs. He occasionally touched the low 90s with his fastball but relies on pitch variety; his underwhelming 5.5 Dom was subsidized by a fine 50% GB%.
Richards, considered the Angels' prime SP prospect, is doing his best to erase memories of a brief but unkind major-league debut. For Los Angeles in 2011, he pitched 14 innings with a 9:7 K:BB ratio with a 5.8 Dom. In three spring training starts spanning nine innings, Richards boasts a 2.00 ERA with a 7:1 K:BB ratio. The latter is particularly encouraging for an alleged power pitcher whose Dom has dropped with each rung of his ascent to the majors.
With Opening Day now in sight, it would appear that Richards is a near lock for the final rotation spot—but is he? The Angels won't need that 5thstarter until April 15, which would give the 30-year-old Williams 20 days to log enough game and sideline action to catch up (assuming there are no lingering hamstring issues). Manager Mike Scioscia has traditionally favored incumbents during positional battles, but he also says that Richards' arm "is the one that really jumps out at you." We suspect that—health permitting —the veteran Williams will get the initial call, while the 23-year-old Richards will start the season in Triple-A. This would buy Richards time to develop more consistent mechanics in order to more fully exploit his power-pitcher skill set. But if Williams has any kind of health setback, count on seeing Richards in Yankee Stadium on April 15.
For those in keeper leagues, Richards' upside makes him an obvious roster choice under any circumstance.
AL short takes
Adding insult to injury—or injury to injury—Joba Chamberlain (RHP, NYY) will likely miss the entire 2012 season after dislocating his right ankle playing on a trampoline with his young son. Chamberlain had recently progressed to some light throwing in his recovery from Tommy John surgery last June and was aiming for an All-Star break return. The ankle injury was termed "significant" and it remains to be seen if the 26-year-old can fully recover from the double whammy. Regardless, the promise and excitement of his recent Dom-laced years (12.8, 10.6, 9.7) have all but faded…
The Angels were thrilled when Kendrys Morales (DH/1B, LAA) had two hits and ran well against the Royals' split squad on Thursday. It had been 22 months, two surgeries, and several aborted comebacks since his name was in the starting lineup. Sustaining the positive vibe on Friday night, he added two more hits including a homer. Expecting a healthy Morales to approach his 2009 production (a .306-34-108 line) might be an extreme best-case scenario, but an improvement over the Angels' composite 2011 DH production (.245-12-72) is a lock…
For more information about the terms used in this article, see our Glossary Primer.
Shopping Cart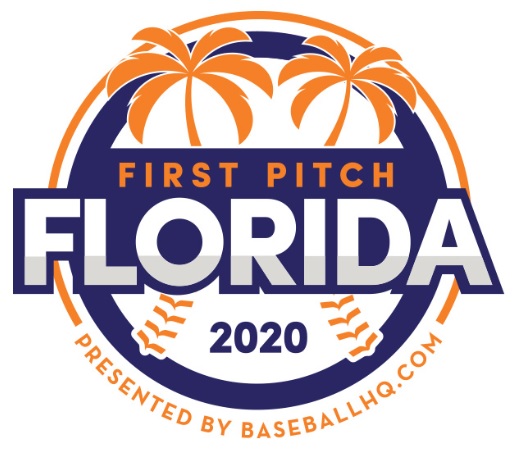 Inaugural Event!
February 28-March 1, 2020
St. Petersburg, FL
A few seats still left!