PLAYING TIME: Furbush headlines crop of Mariners' rotation hopefuls
By Matt Gelfand

@MattBHQ
March 11th, 2012 12:05am
AMERICAN LEAGUE
Back-end of SEA rotation wide open
SEA traded heralded starter Michael Pineda (RHP, NYY) to the Yankees this offseason not only to sure up their catcher position with Jesus Montero (C, SEA), but because they also had a sea of young arms waiting to fill the void. Felix Hernandez (RHP, SEA) and Jason Vargas (LHP, SEA) figure to anchor the top of the rotation, but beyond that things get a little muddled.
Kevin Millwood (RHP, SEA) was a non-roster invitee to spring training but his veteran leadership has caught the eye of manager Eric Wedge. Millwood pitched for in CLE, and he'll likely claim one of the remaining slots. Millwood last posted a palatable ERA in 2009 with TEX (3.67), although it wedged between concurrent seasons with an ERA over 5.00. He experienced a slight rebirth in 54 IP with COL in 2011 (6.5 Dom, 4.5 Cmd, 92 BPV), although at age 37 it was likely the result of a small sample size rather than skills growth.
Competing for the No. 4 and No. 5 slots are Japanese import Hisashi Iwakuma (RHP, SEA) and Hector Noesi (RHP, SEA), who was shipped over in the Pineda trade. However, soft-tosser/control artist Blake Beavan and long reliever Charlie Furbush (LHP, SEA) also figure into the mix. Furbush's skill set is the most enticing, as he posted a 7.1 Dom/2.2 Cmd/4.08 xERA line between starting and relieving roles for DET and SEA in 2011. He was far more effective as a reliever, but poor luck (68% S%) could be partially to blame for his bloated ERA (5.48)
The wildcard is 22 year-old prospect Danny Hultzen (LHP, SEA), who projects as the most MLB-ready of Seattle's Triple-A arms. If he impresses early, it's possible that any one of SEA's starters outside of Hernandez is merely playing seat warmer.
Does Crow have starter's potential?
Felipe Paulino (RHP, KC) and Danny Duffy (LHP, KC) will likely claim the Royals' final two rotation spots, although manager Ned Yost has not ruled out youngsters Everett Teaford (LHP, KC), Luis Mendoza (RHP, KC), and Aaron Crow (RHP, KC).
Of KC's remaining options, converted starter Crow presents the greatest upside. It's speculated that he's being groomed for a starter's role, although for now he's expected to work in a circumstantial capacity. Crow's near-flawless 2011 first half not only earned him an All-Star bid, but also a brief stint as a closer thanks to hiccups from Joakim Soria (RHP, KC). However, his H% jumped from 24% to 39% in the second half, resulting in a 5.01 ERA. A deeper look at his 2H numbers reveal a Dom that actually increased (9.1 to 10.0), while he maintained a ground ball tilt near 50%, a desirable combination for any starter. Given the volatility of KC's remaining starters (Jonathan Sanchez (LHP, KC), Bruce Chen (RHP, KC), and Luke Hochevar (RHP, KC), circumstances may eventually call for Crow to join the rotation.
Capps' hold on closer role shaky at best
Despite converting 123 saves since 2007, Matt Capps' (RHP, MIN) job security always seems in question, and 2012 looks to be no different. While Joe Nathan's (RHP, TEX) departure opened the door for Capps, it seems his setup man possesses a far superior skill set, which severely lowers Capps' margin for error.
Glen Perkins (LHP, MIN) displayed a closer-worthy profile in 2011, coupling a 9.5 Dom with a 50% GB%, resulting in 17 holds and a 2.48 ERA. A minuscule 0.3% hr/f had a lot to do with that, as did an 80% strand rate, as his 3.01 xERA attests. Perkins is likely to see some regression this season, but don't expect his ERA to bloat to anywhere near 2009 (5.89) or 2010 (5.82) levels, he was undone by strand rates in the mid- to low-60s. At the very least, Perkins projects as a necessary handcuff to Capps, although Capps' startling Dom drop from 2010 to 2011 (7.3 to 4.7) suggests that a changing of the guard may happen sooner rather than later.
NATIONAL LEAGUE
Will Carpenter's injury open the door for phenom Miller?
BaseballHQ.com's Tom Kephart detailed Chris Carpenter's (RHP, STL) neck woes on Friday, noting that his Opening Day status is now in jeopardy. Should his injury prove to be serious, 21-year-old prospect Shelby Miller (RHP, STL) may be given a shot at the No. 5 rotation spot. Bullpen coach Dyar Miller had previously stated that he expects Miller to remain in Triple-A for the foreseeable future, although his stellar 2011 numbers in Double-AA Springfield (2.70 ERA, 9.3 Dom in 86 IP) suggest he may be major league-ready.
At the moment, the only clear replacement for Carpenter on the roster is converted reliever Kyle McClellan (RHP, STL), an xGBer (51%) without a clear strikeout pitch (4.8 Dom) or the ability to induce outs. Going with the more experienced arm may make the most sense in the short-term, but Carpenter's lingering neck issues transforms Miller from a potential mid-season pickup into an intriguing end-game stash option for deep leaguers.
Utley yet to take spring cuts, Martinez, Galvis could get opportunities
Although he's engaged in sporadic batting practice, Chase Utley (2B, PHI) has yet to appear in a spring training game, and has only taken minimal infield work. His chronically injured right knee continues limit him, although manager Charlie Manuel hopes to see Utley take between 30 to 40 cuts prior to the beginning of the season. Despite his woes, Utley still managed to post a 114 Spd in 2011, although just three of his 14 steals came during the final two months of the season. Even more disconcerting is his PX, which dipped into the 70s during that same time period.
Utilityman Michael Martinez (2B, PHI) stands to be the primary beneficiary should Utley miss significant time, with prospect Freddy Galvis (SS, PHI) possibly switching positions and also getting a look. Martinez displayed respectable plate skills in just over 200 ABs in 2011 (8% bb%, 83% ct%, 0.51 Eye), although a 22% h% thwarted any chance of parlaying those skills into a palatable BA (.196). He has plus Spd (125) and a .244 xBA provides signs of potential. Galvis, the best defensive shortstop in the Phillies system, has speed to burn (23 SBs in 2011) but his plate approach isn't yet fully developed.
For more information about the terms used in this article, see our Glossary Primer.
Shopping Cart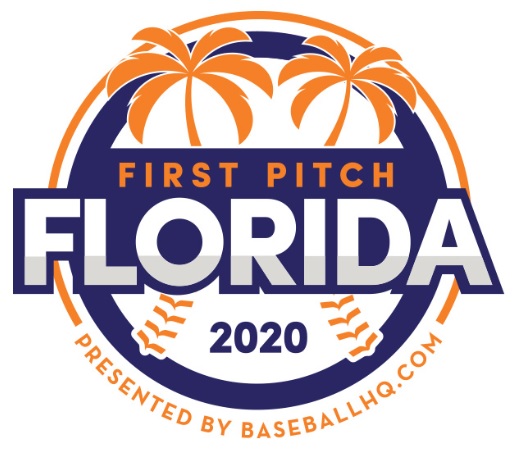 Inaugural Event!
February 28-March 1, 2020
St. Petersburg, FL
A few seats still left!