PLAYING TIME: Early PT winners, losers in SD
By Jock Thompson

@JOCKatHQ
April 4th, 2012 11:05pm
NATIONAL LEAGUE
Brach, Cabrera among SD cuts
In a bit of a surprise, the Padres optioned Brad Brach (RHP, SD) to AAA-Tucson after a terrific spring in which the reliever tossed 11 IP of two-run ball that included a dominating 14/2 K/BB. His remaining options were a factor in Brach's demotion, as was Tim Stauffer's triceps injury and the shakiness of the Padres rotation this spring. All of those factors persuaded manager Bud Black to retain more experienced long-reliever / spot starter types such as Micah Owings and Anthony Bass in the early going. He's not a scout favorite, but Brach's March numbers aren't out of line with his 2011 AA-AAA numbers—72 IP, 94/12 K/BB, 2.89 ERA, 34 saves. He'll likely return to SD sooner than later—and will be in the discussion as a potential closer-to-be following the reign of short-timer / injury-prone Huston Street.
Everth Cabrera (2B/SS, SD) was one of our favorite pre-spring sleepers thanks to his running game and middle infield versatility, coupled with the skills deterioration seen in incumbents Jason Bartlett and Orlando Hudson. But a poor spring—.212 BA, 3/14 BB/K—puts Cabrera back at AAA-Tucscon where he'll attempt to fix his plate approach and regain some momentum. Andy Parrino's (2B/SS/3B, SD) five spring HR gives him the nod as the Padre utility infielder for now in spite of a .212 BA. His skill history suggests that this power surge won't carry over in PETCO, and that he isn't worth rostering.
With Mark Kotsay's placement on the DL (strained groin), Jeremy Hermida's (OF, SD) .313/.411/.646 line has earned a roster spot and a likely shot at some AB vs. RHP early on, particularly while Carlos Quentin also remains shelved. But now a baseball nomad at age 28, Hermida's recent in-season performances—his BA and Slg haven't exceeded .259 and .406 respectively since 2007—aren't particularly inspiring.
The best bets to win PT in Quentin's absence are Kyle Blanks (OF, SD) and Jesus Guzman (1B/OF, SD), both of whom have heated up as spring training draws to a close. Guzman in particular is now sitting on a .297/.366/.594 line, with six HR in 64 AB. His recent play is reminiscent of his 2011 surge in SD, when he hit .312 in 247 AB, supported by 83% ct% and a 125 PX—which likely hasn't been forgotten by Bud Black. His ability to spell left-handed-hitting Yonder Alonso at 1B against tough LHPs gives Guzman offers some upside from our current PT projection.
NL short take
Coming off a decent spring in which he batted .283 and walked 12 times in 72 PAs, Daniel Descalso (2B, STL) was awarded the Opening Day start at 2B for the Cards on Wednesday vs. MIA and tough righthander Josh Johnson. With the left-handed-hitting Descalso offering hints of contact and patience, and his right-handed-hitting counterpart Tyler Greene (2B/SS, STL) giving glimpses of speed and pop, the STL 2B situation is likely to remain fluid for the time being —with PT based on recent performance as well as matchups ...
AMERICAN LEAGUE
Valentine tabs Aceves to close for BOS
Andrew Bailey underwent what what has been called "successful" surgery to to repair the UCL on his right thumb Wednesday, but it leaves the Red Sox closer out until at least late July, perhaps longer. Manager Bobby Valentine has named Alfredo Aceves (RHP, BOS) as his first choice to replace Bailey, telling the media that Aceves will close if the Red Sox have a lead on Opening Day. Surprised BOS watchers thought the more experienced Mark Melancon (RHP, BOS) would likely get the first nod, and Aceves' numbers suggest that the last word here may not be in yet.

Year   IP    ERA  xERA  Ctl  Dom  Cmd   G/L/F    hr/9  BPV  Sv
====   ===  ====  ====  ===  ===  ===  ========  ====  ===  ==
2009*  106  4.01  3.30  1.9  6.9  3.7  35/17/48   1.2   92   1
2010    12  3.00  5.01  3.0  1.5  0.5  50/20/30   0.8  -26   1
2010   114  2.61  4.19  3.3  6.3  1.9  40/15/45   0.6   42   2
*Includes MLEs
Nothing in Aceves' skills supports his 2011 ERA—and neither his Dom nor recent Ctl history suggests that he can hold down this job over an extended period. Valentine could be responding to Aceves' excellent 17/3 K/BB over 19 IP this past spring. It's already been suggested that Melancon may be paying a temporary price for having a rocky spring, but his 8/2 K/BB over 10 IP and a 5.59 ERA are comparable to Aceves' numbers. As noted in the Playing Time Today space previously, Melancon's 2011 BPIs—3.07 xERA, 2.5 Cmd, 57% GB% and 94 BPV—suggest that he'll get his shot soon enough. Act accordingly.
AL short takes
The good news for Kyle Farnsworth (RHP, TAM) and his owners is that his MRI revealed a strain that reportedly will not require Tommy John surgery. The Rays have yet to name their closer, likely from the group listed by Brian Rudd here yesterday ...
Manager Joe Maddon said yesterday that Sean Rodriguez (SS/2B/3B, TAM) would intially get the lion's share of the SS AB, but the arrangement wouldn't be a strict platoon with Reid Brignac (SS, TAM) based on handedness. Rodriguez offers fantasy owners three-position (2B/3B/SS) in 20/5 leagues, as well as some HR/SB upside, but his .210 BA vs. RHP over the past two seasons makes him serious BA drain ...
As expected, LAA optioned Hank Conger (C, LAA) to AAA-Salt Lake Tuesday. The 24-year-old switch-hitter enjoyed a decent spring at the plate (13-for-44, a HR, 4/8 BB/K), but the early plan was always to have him play every day in the minors and work on his defensive mechanics. Conger is still young and skilled enough to have an MLB career and be a fantasy force, but his 2012 PT will ultimately depend on his defensive improvement and how well Chris Iannetta (C, LAA) hits RHP in Anaheim ...
A name for deep-leaguers to tuck away: Robbie Ross (LHP, TEX) who will make the Rangers' Opening Day roster not just by virtue of being their only lefty out of the pen. Ross carried over his 2011 A+/AA roll—2.31 ERA, 134/33 K/BB in 161 IP—this March by allowing just two earned runs in 12 IP while again recording a dominating 11/2 K/BB and racking up a ridiculous 70%+ GB%. In spite of having just 38 IP above A+, Ross' recent consistency as a strike-and-GB thrower is hinting that he could find MLB success quickly, even in Arlington ...
For more information about the terms used in this article, see our Glossary Primer.
Shopping Cart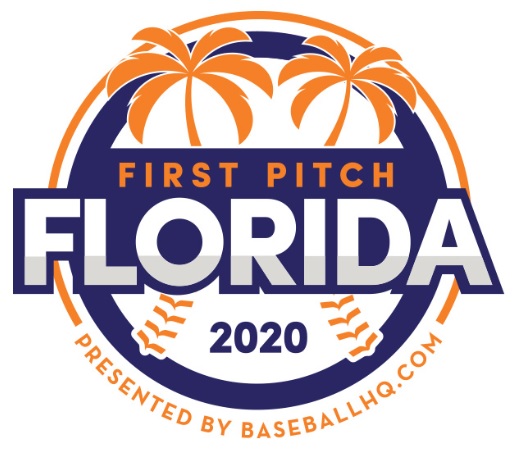 Inaugural Event!
February 28-March 1, 2020
St. Petersburg, FL
A few seats still left!