PLAYING TIME: Deja vu for Frank Francisco?
By Jock Thompson

@JOCKatHQ
April 3rd, 2012 12:11am
NATIONAL LEAGUE
Frank Francisco (RHP, NYM) began 2010 as the TEX closer, only to lose the job to Neftali Feliz after beginning the season with diminished velocity and a 7.30 ERA through May 6. Francisco entered 2011 as the favorite to close in TOR, only to be DL'd in April and spend the rest of the season swapping the role with John Rauch due to inconsistency. Now in 2012, Francisco has been anointed the NYM closer. But after a March in which he put up a 5.54 ERA with just 7 Ks in 13 IP and his velocity reportedly down again, Francisco has kicked off April by getting his knee drained and undergoing a precautionary MRI. Is this just the latest development in an established pattern of losing closer roles?

Year   IP   ERA  xERA  Ctl  Dom   Cmd   G/L/F   hr/9  BPV  Sv
====   ==  ====  ====  ===  ====  ===  =======  ====  ===  ==
2009   49  3.83  3.43  2.7  10.4  3.8  29/21/50  1.1  120  25
2010   53  3.76  3.25  3.1  10.3  3.3  39/20/40  0.9  119   2
2011   51  3.55  3.45  3.2   9.4  2.9  39/23/38  1.2  100  17
In spite of an inability to live up to his xERA, and too many air-balls at times, there's nothing in the numbers that suggests Francisco can't hold down the job. But his inability to remain healthy -- noted by a C Health grade and 108 days on the DL over these past three years -- has helped fuel a maddening level of inconsistency that doesn't show up in the above table. Apart from skills, most teams look for durability and stability in their closers -- and simply put, Francisco hasn't shown either now for two-plus seasons.
Unfortunately for fantasy owners, the Mets don't appear to have an obvious #2 behind Francisco should he fail again early. Most NYM observers tabbed Bobby Parnell (RHP, NYM) as the likely backup -- at least until Parnell went three scoreless innings in a spot start vs. ATL on Monday. Prior to this, Parnell had been drawing rave reviews for a scoreless spring in which he's displayed much better control -- 2 BB in 11 IP -- than last year's 4.1 Ctl. With a 50% GB%, Parnell would seemingly have the skills to close, but four blown saves in a September 2011 trial may have convinced the Mets otherwise -- and everyone is scratching their heads now after Monday's multi-inning effort, his first of the spring.
Jon Rauch and Ramon Ramirez would be the other immediate options, but neither has had a particularly good spring and both have shown skill sets that are more volatile than Parnell's. Francisco's recent history of early-season failures and his current issues suggest that the situation remains well worth watching if you're hunting for saves -- but the name in line for the next shot and whether he can hold onto the job for any length of time is far less certain.
NL short takes
After spending the entire pre-season stretching out for a starting role and recording an impressive 2.12 ERA and 18/2 K/BB mark in 17 IP, Aroldis Chapman (LHP, CIN) will apparently begin 2012 pitching out of the pen again. Mgr Dusty Baker made the announcement Monday, obviously put into play by Ryan Madson's injury and Sean Marshall's (LHP, CIN) likely ascent as the Reds' closer. Baker's need for a matchup lefty out of the pen appears to cut into Chapman's potential fantasy value, but it also hints a potential closer controversy should Marshall struggle in his new role. While Marshall is clearly the more polished of the two, Chapman's elite Dom gives him blow-away closer upside if he can resolve his wildness. And of course, given how the Chapman saga has proceeded thus far, the Reds could change their minds tomorrow, giving fantasy owners no choice but to remain vigilant here ...
The Denver Post reported Sunday that with the demotion of Wil Nieves, prospect Wilin Rosario (C, COL) will make the Opening Day roster as a backup to Ramon Hernandez (C, COL) -- at least for starters. Rosario put up terrific numbers in Arizona's thin March air -- including a .396 BA with three HR in 48 AB. Just two walks in this small sample are the tip-off, however, that Rosario continues to be overly aggressive and impatient, which will likely result in a low BA at least early in his career. Still, his power is outstanding, he plays in Coors Field, and his defensive skills are promising. Rosario is a terrific #2 catching option in most formats -- and he could be COL's #1 option behind the plate by year end ...
AMERICAN LEAGUE
AL short takes
As had been expected after the acquisition of Kelly Shoppach, BOS optioned Ryan Lavarnway (C, BOS) to AAA-Pawtucket over the weekend, in spite of his .429/.488/.486 (35 AB) performance in March. Lavarnway put up an 11% bb% and blasted 34 HR between AA and AAA in 2011, before holding his own in a brief 39-AB trial in BOS. He'll continue to work on his defense in the minors for now, but his legit bat makes him he's a very good deep league stash-and-hold play for #2 C and DH production later in the season ...
Hedging their bets after a poor March offensively almost across the board, CLE announced that former All-Star Jose Lopez (3B/2B, CLE) has made the Opening Day roster as a utility infielder off the bench. Still only 28, Lopez put up big numbers in 2008-09 as a 2B with SEA, when he batted .282 with hit 42 HR and 185 RBI -- but soon afterward saw his numbers decline due to impatience and poor pitch selection. His productive spring -- .333 BA, just 4 Ks in 51 AB -- and that 2011 2H surge in limited AB should remind fantasy owners that the streaky Lopez still makes excellent contact with some pop, even though poor defense and protracted slumps likely entrench him as a bench player. But if he continues to hit, and Indian regulars continue to struggle, Lopez could steal a few AB early on ...
With both Scott Baker (elbow) and Jason Marquis (bereavement) out to begin the regular season, MIN announced Sunday that Liam Hendriks (RHP, MIN) has made the Opening Day roster as part of the Twins rotation. Hendriks is a low-ceiling command-and-control artist who walked just 21 hitters in 139 IP between AA and AAA in 2011. He posted good numbers this spring -- 1.80 ERA, 14/6 K/BB in 20 IP -- and the fact that he's not an extreme GB pitcher represents at least the beginnings of a useful skill set for long-ball-killing Target Field. That venue and a shaky MIN rotation makes Hendriks an interesting sleeper; if he pitches well, he could stick ...
For more information about the terms used in this article, see our Glossary Primer.
Shopping Cart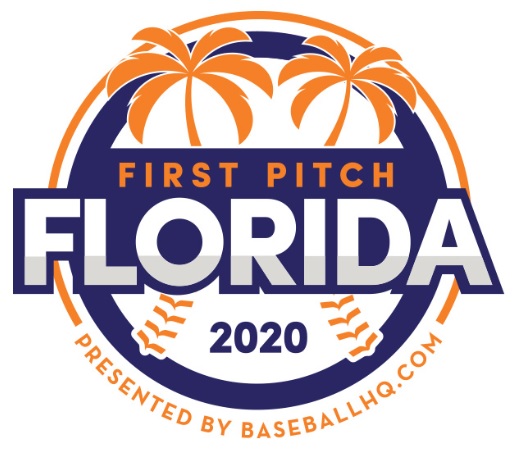 Inaugural Event!
February 28-March 1, 2020
St. Petersburg, FL
A few seats still left!