PLAYING TIME: Could Pineda, Nova be headed to the minors?
By Thomas Kephart
March 30th, 2012 11:04pm
AMERICAN LEAGUE
Could Pineda or Nova be headed for minor leagues?
Manager Joe Girardi's recent remarks that the loser in the starting rotation competition is not guaranteed a bullpen spot merely added fuel to recent media speculation that off-season acquisition Michael Pineda (RHP, NYY) might begin the season in Triple-A. While Pineda's 2011 skills, including 100 BPV and 3.41 xERA, clearly rank him as one of NYY's top rotation options, he reported to spring training overweight and has shown less velocity than during his rookie season. Pineda is now reportedly reduced to battling Ivan Nova (RHP, NYY), coming off a 16-win season, for the fifth starter spot.
Darkhorse candidate Phil Hughes (RHP, NYY) has apparently secured a rotation spot with solid Grapefruit League results, allowing just 3 ER in 13.1 IP, seemingly recovered from his injury-riddled 2011. Veteran Freddy Garcia (RHP, NYY) is out of options, and has pitched effectively despite being sidelined by a bruised hand in mid-March, with 11 K/4 BB, and 4 ER allowed in 12.1 IP. Nova, though, has been hit hard this spring, with 23 hits and 15 ER in 19.2 IP, though he has posted 14 K/1 BB. Pineda has struggled to control the strike zone, with 7 BB in 16.1 IP.
Perhaps crucially, past performances and spring training stats might not be the sole determinants, as another organizational consideration potentially looms when considering Pineda's role. An extended minor-league stint for Pineda would have the effect of delaying his arbitration and free-agent eligibility down the road.
Without Pineda's velocity loss and unsatisfactory physical conditioning, the future monetary advantage gained by starting him in the minors might not be an issue. NYY's ample rotation depth, however, might afford the organization a long-term perspective. Those with upcoming fanalytic drafts have to at least account for the possibility that one of Pineda or Nova could begin the season in Triple-A, with Pineda perhaps more likely the odd man out.
Cabrera on track for Opening Day with return to action
Miguel Cabrera (3B/DH, DET) returned to Grapefruit League action March 30, going 2-for-3 with two doubles, ten days after suffering a right orbital bone fracture from a bad-hop groundball. Cabrera's return has him back on track to open the season at 3B, where DET's alternatives are uninspiring, as detailed in BaseballHQ.com analyst Brian Rudd's PTT coverage here.
With elite "5" Mayberry skills scores for both power and BA, and AAB REL, Cabrera has produced eight straight 100-RBI seasons, with 30+ HR in seven of those campaigns, and a .320+ BA six times in the seven-year 2005-11 span. His pre-Opening Day return ensures he will continue to be one of the game's most coveted commodities in upcoming fanalytic drafts.
AL short takes
Recent updates indicate that Carl Crawford (OF, BOS), now hitting off a tee after an early spring training setback in his recovery from off-season wrist surgery, is unlikely to play before May. Crawford is reportedly at least two weeks from being cleared for game action, and will likely need substantial rehab time to shake off the rust. Cody Ross (OF, BOS) and Ryan Sweeney (OF, BOS) are likely to get substantial early-season PT, with their prospects summarized in previous PTT coverage here ...
Jeanmar Gomez (RHP, CLE) left his Friday Cactus League start with an undisclosed hip injury. He is awaiting results of medical tests. Gomez appeared in line for a rotation spot. Gomez has lacked Dom in his 2010-11 MLB stints, though he showed markedly improved Ctl/Cmd, and strong GB tendency in 2011, indicating he could become a control/groundball specialist. Kevin Slowey (RHP, CLE), who has posted four straight 80+ BPV seasons with elite sub-2.0 Ctl, but whose Dom has slipped from its 7.0+ peak to sub-6.0 in 2011, would be Gomez' likely replacement ...
NATIONAL LEAGUE
Livan Hernandez lands in ATL after HOU release
Livan Hernandez (RHP, ATL) signed a one-year free-agent contract Friday, hours after being released by HOU. Having lost a battle for a spot in the HOU rotation, Hernandez will reportedly fit into a long-relief and potential spot-starter/swingman role with ATL. Hernandez' marginal skills, including a current seven-year streak of sub-50 BPV,, sub-6.0 Dom, and 4.30+ xERA, suggest avoidance in virtually all formats.
With Tim Hudson (RHP, ATL) likely sidelined until early May in his recovery from off-season back surgery to repair a herniated disc, Hernandez provides insurance in case of further rotation injuries. BaseballHQ.com analyst Brian Rudd previously summarized the battle between top prospects Randall Delgado (RHP, ATL) and Julio Teheran (RHP, ATL) to fill in for Hudson here.
Hernandez' acquisition also could mean Kris Medlen (RHP, ATL), whose seemingly promising starting pitching career was interrupted by Tommy John surgery in August 2010, spends the season in a relief role. With middle reliever Peter Moylan (RHP, ATL) recovering from arthroscopic rotator cuff surgery, Medlen could figure prominently in the bullpen's setup mix.
Hernandez' release apparently ensures season-opening rotation spots for HOU youngsters Jordan Lyles (RHP, HOU) and Kyle Weiland (RHP, HOU). BHQ analyst Brent Hershey profiled the HOU rotation competition here.
NL short takes
Ted Lilly (LHP, LA) will begin the season on the 15-day DL with neck stiffness, though he is reportedly expected to return April 15 when LA first needs a fifth starter. Nathan Eovaldi (RHP, LA), who posted a deceptive 3.63 ERA in a 35-IP 2011 trial, would be the likely replacement if Lilly is out beyond April 15. Eovaldi's 4.66 xERA and 1.2 Cmd indicate he could struggle with prolonged exposure. Lilly's risk is enhanced with this news, while Eovaldi should be considered only as a reserve stash in deeper formats ...
Mike Morse (OF/1B, WAS) reportedly will start the season on the DL with a strained back muscle, though he might return during the season's second week. Recently-signed Xavier Nady (1B/OF, WAS) and Mark DeRosa (OF, WAS) are the likely gainers. Morse's absence creates an open roster spot likely filled by Nady, while DeRosa seems likely to get first crack at LF PT in Morse's absence ...
For more information about the terms used in this article, see our Glossary Primer.
Shopping Cart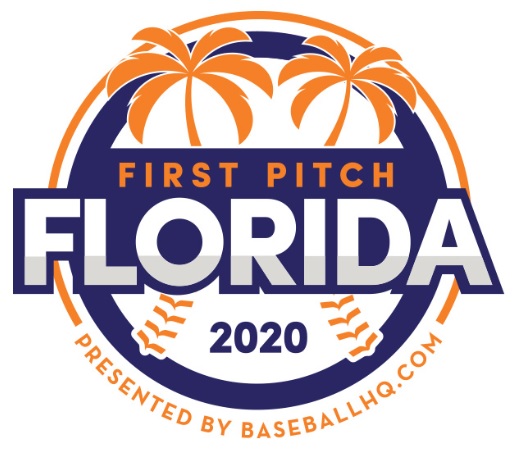 Inaugural Event!
February 28-March 1, 2020
St. Petersburg, FL
A few seats still left!