PLAYING TIME: Carp and the Seattle OF shuffle
By Brent Hershey

@BrentHQ
March 29th, 2012 11:05pm
AMERICAN LEAGUE
Carp heads to DL, shakes up SEA OF
Along with the regular season's first real game comes the regular season's first injury. Mike Carp (OF/1B, SEA) sprained his shoulder in Wednesday's opener in Japan; it was enough to send him to the DL. Carp 's surprising 2011 MLB production in his first extended look (290 AB) was due in part to high hit and hr/f rates (35%, 18%). Still, he had won the LF job in spring training and at 25 and with some pop (12 HR, 136 PX in 2011) he holds some promise. He still needs to make better contact, though (72% in 2011). So far, there's no timetable for his return.
The Mariners summoned Carlos Peguero (OF, SEA) to take Carp's roster spot. The 25-year-old Peguero also got his first taste of the majors in 2011, and displayed many statistical similarities to Carp in his 143 AB: a troublesome contact rate (62%) but noteworthy power (6 HR, 127 PX), but a high hr/f rate (16%) that begs for a larger sample size. The bulk of Carp's playing time, though, will be likely be picked up by Casper Wells (OF, SEA) and Kyle Saeger (3B, SEA)—when Chone Figgins (3B/OF, SEA) plays left field, as he did in Thursday's game.
Wells has shown a nice power/speed combination in the minor leagues, but his short MLB career thus far has produced a number of HRs and a bunch of strikeouts that cap his BA potential (67% ct% in 215 AB IN 2011). His 2H run in 2011, though, was fueled by an unsustainable 23% hr/f. The 24-year-old Seager's meager value comes in his ability to play multiple positions (2B, 3B) and a solid ct%/BA skill. He's short of both power and speed, but is young enough to still keep an eye on.
AL short takes
J.J Hardy (SS, BAL) received a cortisone shot in his right shoulder this week to help address his recent soreness. The team expects him back on Friday and at this point he should still be ready for Opening Day. Should it linger—and there were reports of continued soreness Thursday—the team will likely turn to Robert Andino (2B/SS, BAL) to play SS, which would open up playing time for Ryan Adams (2B, BAL) or Ryan Flaherty (2B, BAL), since Brian Roberts (2B, BAL) is still not game-ready. Neither Adams nor Flaherty have value at this point ...
Felipe Paulino (RHP, KC), the subject of some offseason skills love, will start the season on the DL with elbow soreness. Danny Duffy (LHP, KC) and Luis Mendoza (RHP, KC), discussed in depth in a recent column, will claim the final two spots in the Royals rotation. Paulino is still interesting, though he'll need full health before warranting a substantial bid ...
The assumption that either Craig Gentry (OF, TEX) or Julio Borbon (OF, TEX) would win the Rangers' CF job could turn out to be faulty. Reports claim that given each player's springtime malaise (Gentry: 3-for-25, nagging injuries; Borbon: 10-for-42; a famous missed bunt), the Rangers are prepared to move Josh Hamilton (OF, TEX) back to CF and start David Murphy (OF, TEX) in left. While both Gentry and Borbon have big SB upside, they may end up being reserve-level picks rather than late-round active flyers ...
NATIONAL LEAGUE
Rodriguez gets Opening Day nod; rest of HOU rotation still in flux
Houston announced that Wandy Rodriguez (LHP, HOU) will get his first Opening Day assignment this year. Rodriguez remained a strong pitcher in 2011 with a 3.49 ERA backed up by a 2.4 Cmd, 3.64 xERA and 76 BPV, and after Brett Myers (RHP, HOU) moved to the closer's role, it was assumed Rodriguez would take the ball for the opening game.
At the back end of the rotation, though, two spots remain for the trio of Livan Hernandez (RHP, HOU), Jordan Lyles (RHP, HOU), and Kyle Weiland (RHP, HOU). Each was a part of the early spring training analysis (see their individual PlayerLink pages), but how have they fared in the spring games?
Hernandez has been what we've come to expect the past few seasons: entirely hittable (12.1 IP, 16 hits allowed) with low rations in both strikeouts and walks (five of each so far). Weiland has allowed four runs in 16 IP, but only a 8:7 K:BB. Lyles, the only homegrown pitcher among the three, has taken a beating by allowing 23 hits and 11 ER in 15.2 IP, but has the most impressive K:BB ratio of the three (9:3). Given his age (21) and surface struggles in his time with the club in 2011 (5.36 ERA, though 4.05 xERA and 67 BPV), Lyles seems to be the one the Astros would send back down the minors for more seasoning. But he's also the only one of the three that has some wisp of long-term usefulness for fanalytic purposes—just don't expect success from any of these three in 2012.
Cubs rotation comes into focus
The battle for the Cubs' rotation seemed to conclude on Thursday, as both Randy Wells (RHP, CHC) and Travis Wood (LHP, CHC) were demoted to the minors. That means Jeff Samardzija (RHP, CHC) and Chris Volstad (RHP, CHC) will join RHP Matt Garza and Ryan Dempster and LHP Paul Maholm in the rotation. Presumably, Wells and Wood will continue to be starters at Triple-A Iowa in the event the team needs an injury replacement. Volsad has allowed one run in 10 IP so far this spring; Samardzjia has posted a 16:1 K:BB in his 20 IP. See this previous column for individual discussion of Wells, Wood, Samardzjia and Volstad.
NL short takes
Charlie Morton (RHP, PIT) will start the season on the DL as his recovery from October hip labrum surgery is taking a bit longer than expected. Morton will make another start in Florida and likely one in Triple-A before being re-evaluated for the team's fifth starter slot in mid-April. Morton's heavy ground-ball tilt (59%) is what helped drive his sub-4.00 ERA in 2011, as his Ctl/Dom/Cmd lines were decidedly underwhelming (4.0/5.8/1.4). Still time to grow at 28, but reducing walks should be priority #1 ...
For more information about the terms used in this article, see our Glossary Primer.
Shopping Cart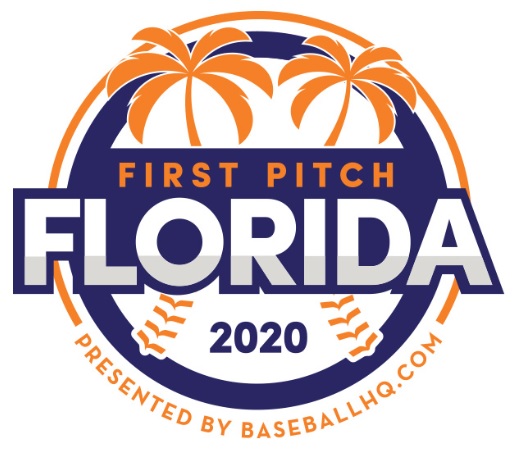 Inaugural Event!
February 28-March 1, 2020
St. Petersburg, FL
A few seats still left!