PLAYING TIME: Cabrera suffers orbital fracture
By Brian Rudd

@RuddHQ
March 21st, 2012 12:05am
AMERICAN LEAGUE
Cabrera suffers orbital fracture
After taking a bad hop ground ball off of his face, Miguel Cabrera (1B/3B, DET) received eight stitches and was diagnosed with a non-displaced fracture of the orbital floor in his right eye. He will not take part in any baseball activities for a week, at which point he will be re-evaluated. He is currently expected to be ready for Opening Day, but it is certainly a situation worth monitoring, and may complicate things a bit for those with drafts in the next few days.
Should Cabrera end up missing any time, Don Kelly (3B, DET) and Brandon Inge (3B, DET) would be the likely playing time beneficiaries. Kelly doesn't strike out often and consistently displays above average speed. However, he doesn't hit for much power (75 PX past two years) and that speed has only translated to six steals in 578 career at-bats. Also, while it is a small sample size, Kelly has hit just .185/.211/.204 in 54 career at-bats against left-handers, with just one walk and one extra base hit. Therefore, it is difficult to see him carving out an everyday role, or making any kind of significant impact.
As for Inge, Manager Jim Leyland seems intent on finding at-bats for him one way or another. However, even if his PX rebounds to 2008-10 levels, (slightly above average), his low-70s contact rate is sure to make him a batting average drag.
Royals address catcher situation, acquire Quintero from Astros
With Salvador Perez expected to miss a significant amount of time, the Royals attempted to strengthen their catching corps by trading for Humberto Quintero (C, KC). He just made his spring debut March 18, as he had been out due to a bulging disk in his back. Quintero has a strong defensive reputation, but has very little to offer offensively. In 268 at-bats in 2011, he hit .240 with a 60 PX and 2% walk rate. That is pretty typical of his career numbers, which include an awful .234/.268/.321 batting line, with 15 home runs in 1,075 at-bats. He is expected to split time behind the plate with Brayan Pena (C, KC), which puts a damper on Pena's already limited value.
The Royals also acquired Jason Bourgeois (OF, KC) in the deal. He brings an excellent contact rate along with some speed to the table, but he had just a 4% walk rate in 2011, and boasts a .307 career on-base-percentage. His 31 steals in 238 at-bats last year show his stolen base upside. However, he is likely to have a hard time finding consistent playing time unless he dramatically improves upon his .504 career OPS against right-handers. On the positive side, Bourgeois batted .396 against left-handers last season, though a 42% hit rate certainly helped.
AL short take
As suggested by Playing Time analyst Jock Thompson a couple of days ago, Oakland manager Bob Melvin announced that Grant Balfour (RHP, OAK) will begin the season as the team's closer. While his Dom has been slowly declining in recent years, he still strikes out close to a batter an inning, and his Ctl has improved during that time. Balfour's biggest weakness is his fly ball tendencies, but his home park is very forgiving (-27% for LH home runs, -9% RH). He has plenty of upside due to his strong skills, but given that he is 34 years old, on a rebuilding team, and has just 10 career saves, it is far from guaranteed that Balfour holds onto the role all season...
NATIONAL LEAGUE
Teheran's struggles open door for Delgado
When we last checked in on the back of the Atlanta rotation a month ago, it was a wide open competition. They are still trying to sort out who will serve as the team's fifth starter until Tim Hudson returns, which will likely be around the first of May. As of now, it looks like Randall Delgado (RHP, ATL) is the favorite to handle that job, despite his 6.92 ERA so far this spring. Delgado has struck out 13 batters in 13 innings of work, but has also issued nine walks. While the 21-year-old likely has a bright future ahead of him, his skills didn't support last season's 2.83 ERA. The 4.6 Dom, 1.3 Cmd, and 4.70 xERA he posted in seven starts last season indicate some regression in his surface stats should be expected.
Julio Teheran (RHP, ATL) has been even worse this spring, as he has allowed nine home runs in just 13 innings to date, including six in one game. While he still has plenty of long-term upside, he may have to wait awhile, as it appears likely he will begin the season at Triple-A
Kris Medlen (RHP, ATL) underwent Tommy John surgery in August of 2010, and didn't appear in a game (minors or majors) until he made two relief appearances during the final week of 2011. He has been impressive this spring, as he has allowed just one run in eight innings of work, with a 7:1 K:BB ratio. Medlen tossed four shutout innings in his last appearance, so it's probably not unreasonable to think he could be stretched out as a starter. However, general manager Frank Wren has indicated their preference is to keep him in the bullpen. While he could still have some value as a reliever, it would increase significantly if the Braves reverse course and put him in the rotation. He has shown the skills that indicate he could succeed, even once Hudson returns.
Marmol exits with hand cramp
Carlos Marmol (RHP, CHC) was forced to leave the March 20 game due to a cramp in his hand. While it isn't expected to be anything serious, he is scheduled to undergo a precautionary MRI. Should the injury force Marmol to miss any time, the door would probably be open for Kerry Wood (RHP, CHC) to close games in Chicago. Wood continues to strike out more than a batter an inning, and kept the walks in check a little better than usual last year (3.7 Ctl). A high fly ball rate is always a little scary for a closer, but his value would increase significantly were he in line for saves. Just remember that he is a major injury risk himself.
Path to playing time clearer for Bogusevic
Now that Jason Bourgeois has been dealt to Kansas City, the Houston outfield logjam has been cut down by one. It appears the opportunity is there for Brian Bogusevic (OF, HOU) to see regular playing time in right field. He has reached 20 steals each of the past three seasons in the minors, including last year, when he did it in just 218 at-bats. Bogusevic could be a cheap source of steals if he can earn regular playing time, though his batting average and on-base-percentage are likely to drop as his 36% hit rate regresses.
J.B. Shuck (OF, HOU) will also remain in the mix for playing time in the outfield. He boasts an impressive 1.30 Eye in four minor league seasons, and it carried over to the majors, where he posted a 1.57 mark in 92 plate appearances. His career 62% stolen base success rate in the minors means his speed upside is limited.
With Quintero gone, catching duties belong to Castro, Snyder
The trade of Humberto Quintero to Kansas City means that, barring injury, Jason Castro (C, HOU) and Chris Snyder (C, HOU) will open the year as the catchers in Houston. Castro is expected to get the bulk of the playing time, but it remains to be seen how much of a load he can handle. He missed all of 2011 due to a torn ACL, and underwent foot surgery in December. He doesn't possess a great deal of power, but has solid plate discipline, as shown by his career .376 on-base-percentage and 0.77 Eye in the minors.
Snyder was limited to just 96 at-bats last season, and underwent surgery on his back in June. Prior to 2011, he had four consecutive seasons with above average power, albeit with a .227 batting average during that time. He could reach double digits in home runs, even in a part-time role, but he won't help in the batting average department.
For more information about the terms used in this article, see our Glossary Primer.
Shopping Cart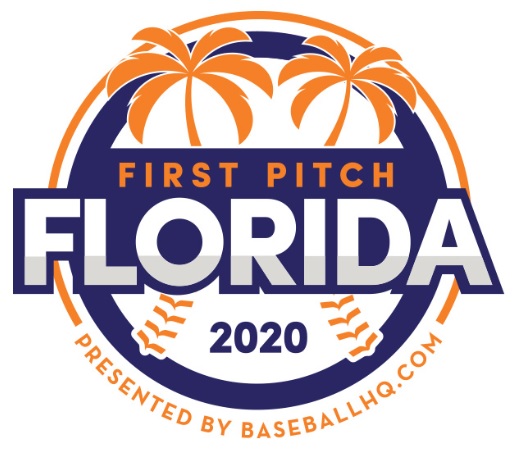 Inaugural Event!
February 28-March 1, 2020
St. Petersburg, FL
A few seats still left!