PLAYING TIME: Bard lands rotation slot; Aceves to close?
By Kristopher Olson

@KO_Reporter
April 1st, 2012 11:14pm
Red Sox settle rotation... and lose closer?
The Red Sox announced April 1 that the fourth and fifth slots in their rotation would be filled by Felix Doubront (LHP, BOS) and Daniel Bard (RHP, BOS).
Doubront won his rotation spot by posting a 2.70 ERA over 16.2 IP. Given the potent Boston offense, is he a sleeper? His limited track record provides caution. Doubront pitched fewer than 100 innings in 2011, as he battled groin and hamstring injuries. He posted a respectable 3.3 Ctl, 7.8 Dom and 2.3 Cmd in 70 IP at AAA-Pawtucket before struggling in 10 big-league innings (6.24 ERA, 1.98 WHIP, 7.1 Ctl, 0.8 Cmd). Doubront had better control and command—and success—in 25 MLB innings in 2010 (3.6 Ctl, 8.3 Dom, 2.3 Cmd), though his xERA was 4.76 and the sample size is obviously small. His spring ERA also came with a less-than-ideal 10/6 K/BB ratio.
Whether Bard would be able to make the transition from the bullpen, where he had been a highly successful setup man, to the rotation has been one of the most discussed stories of the spring in Boston. Even with this designation, the debate is likely to continue, given Bard's March struggles (6.57 ERA, 18/16 K/BB in 24 2/3 IP). The control problems are confusing since he had steadily improved his Ctl along with his GB% and seemed to be ready to seize an opportunity for a more important role, be it closer or starter. Getting his Ctl back on track will be one of the keys to making his new assignment a long-term one.
With experienced starters like Vicente Padilla (RHP, BOS) and Aaron Cook (RHP, BOS) lurking in the organization, not to mention a rehabbing Daisuke Matsuzaka (RHP, BOS), the leash for either of these young pitchers is likely to be relatively short.
The rotation decision means that Alfredo Aceves (RHP, BOS) is moving back into the bullpen, where he was more effective last year (9-1, 2.03 ERA, 2.3 Cmd in 93 IP as reliever; 1-1, 5.14 ERA, 1.0 Cmd in 21 IP as starter).
And, while one might assume Aceves would slip into his familiar multiple-inning role, his name was at least mentioned in press reports as a possible fill-in closer should stopper Andrew Bailey (RHP, BOS) need to miss any time with a recently revealed thumb injury. Bailey was heading to Boston to have the thumb examined April 2.
Aceves' main competition for the ninth inning would be Mark Melancon (RHP, BOS), who, as noted by BaseballHQ.com analyst David Adler on February 23, would seem to have a more fitting skill set for the role, including a strong GB% and Dom. "A small investment could reap high profit if the opportunity arises," Adler wrote. That opportunity just may be arriving.
Shelly Duncan starting LF "for today"
Despite hitting just .173 (albeit with 6 HR) in 52 spring at-bats, Shelly Duncan (OF, CLE) has reportedly won the Indians' LF job "for today," according to manager Manny Acta. Duncan seemed to show a bit of growth in 2011 in his ct% and his ability to handle RHP, and his power has never been in doubt. And his low BA this spring has come despite what seems to be a solid plate approach (83% ct%, 8/9 BB/K). He may provide an early season power boost but is expected to head back to the bench if Grady Sizemore (OF, CLE) can get back onto the field, bumping Michael Brantley (OF, CLE) to LF.
Also in Cleveland, Aaron Cunningham (OF, CLE) has beaten out Ryan Spilborghs (OF, CLE) for the Indians' fourth OF role, and Cunningham would seem to be next in line should Duncan falter. In limited MLB exposure, the 25-year-old Cunningham has hinted at some growth in Eye, FB%, PX, and he posted a .329/.398/.532 line at AAA-Tucson in 2011. His spring stats (.213/.245/.277) are uninspiring, however.
Back end of OAK rotation shaping up
Despite the impact their Far East "detour" has had on their ability to hold spring auditions, the A's are reportedly zeroing in on the composition of their rotation behind Brandon McCarthy (RHP, OAK) and Bartolo Colon (RHP, OAK), who started the team's first two games in Japan.
Tom Milone (LHP, OAK), who pitched six scoreless innings in an exhibition against the team's Triple-A affiliate April 1, is slated to be the team's number-three starter. BHQ starting pitching analyst Stephen Nickrand has been touting Milone throughout the spring, most recently as "an intriguing low-upside, low-risk investment" on March 26, due to his "pinpoint control" and "elite command."
Tyson Ross (RHP, OAK) will reportedly slot in as the number-four starter. In limited action last year due to an oblique strain, Ross posted attractive surface stats, which belie his true skill level. Due to sub-par command, the Baseball Forecaster recommended, "Mine for upside elsewhere." A 6/6 K/BB in 10 spring innings says that recommendation still holds, despite his 0.90 ERA.
The battle for fifth starter is down to Jarrod Parker (RHP, OAK) and Graham Godfrey (RHP, OAK), and Parker did not help his cause by struggling against Triple-A hitters April 1 (2 IP, 6 R, 3 ER, 2 H, 4 BB, 2 K). Godfrey posted a 14-3 record with a 2.69 ERA, 1.14 WHIP, 7.5 Dom and 3.0 Cmd at AAA-Sacramento in 2011. The Baseball Forecaster suggested that his "skill set should work well enough"; however, his spring has been unspectacular (7.11 ERA, 10/6 K/BB in 12 2/3 IP).
AL short takes
Spring acquisition Jason Bourgeois (OF, KC) played some second base for the Royals in a spring training game recently, which may be worth noting, given Bourgeois' substantial speed and base-running skills, along with the shortcomings of the Royals' other 2B options, Chris Getz (2B, KC) and Yuniesky Betancourt (2B/SS, KC), which were discussed in detail in this space on March 26...
Drew Smyly (LHP, DET) has reportedly won the fifth-starter role for the Detroit Tigers, outlasting the last remaining contender, Duane Below (LHP, DET), who has sent to the minors. Smyly is very green (45 IP at Double-A), but displayed strong skills while being named the organization's minor league pitcher of the year in 2011. In those 45 IP at AA-Erie, Smyly had a 10.6 Dom and 3.5 Cmd while amassing a 1.19 ERA and 1.04 WHIP. This spring, he posted a 2.84 ERA in 12 2/3 IP with a 10/5 K/BB. Expect some growing pains, to be sure, but the talent and promise seem to be there with Smyly...
Another young LHP who has won a job this spring despite limited experience above High-A is the Rangers' Robbie Ross (LHP, TEX), who has won a spot in the bullpen. After excelling at High-A Myrtle Beach, Ross took his skills to a new level at AA-Frisco, posting a 1.2 Ctl, 8.5 Dom and 7.2 Cmd over 38 IP. Might be an interesting $1 end-gamer, particularly for those in keeper leagues...
NATIONAL LEAGUE
Braves acquire Juan Francisco
The Braves acquired Juan Francisco (3B, ATL) from the Cincinnati Reds for prospect J.J. Hoover (RHP, CIN), a move that makes sense given the unavailability of the injured Chipper Jones (3B, ATL). The free-swinging Francisco, who has yet to post an Eye over 0.18 in his young career, and he gave no evidence of mending his ways this spring, posting 16 Ks without a walk in 51 ABs. Nonetheless, Francisco promises to bring good power to table (143 PX in 2011; 4 HRs in spring).
Francisco's arrival will probably cut into the playing time of the platoon of Eric Hinske (OF, ATL) and Matt Diaz (OF, ATL), who had been expected to be in the lineup, pushing Martin Prado (OF/3B, ATL) to third base until Jones can return. Hinske and Diaz, along with Atlanta's other OF options, were discussed in detail in this space March 26.
Back in Cincinnati, Francisco's departure will means there is one fewer body behind the brittle Scott Rolen (3B, CIN), though Rolen has had a strong spring, as have backups Miguel Cairo (IF, CIN), Chris Valaika (3B, CIN) and Wilson Valdez (IF, CIN).
Petit pitching for a rotation spot?
When Yusmeiro Petit (RHP, SF) takes the mound for the Giants April 4, his coaches will reportedly be watching "to see if he is a viable rotation candidate." While some writers expressed skepticism as to whether the promotion would be immediate, it would be hard to argue that replacing Barry Zito (LHP, SF) is not warranted. As noted in the Baseball Forecaster, the Giants are still waiting for their first 2.0 Cmd from a man in whom the team invested $126 million. This spring, Zito has continued to be very hittable, posting a 7.91 ERA over 19 1/3 IP in which he has given up 32 hits and 12 walks (2.28 WHIP). Opponents have hit .405 against him.
Whether Petit is the answer is another matter, though he does have eight scoreless innings and a 5/2 K/BB thus far. A year ago, BHQ starting-pitching analyst Stephen Nickrand identified Petit as a potential source of profit, but an opportunity never materialized, leaving 2009 as the last time Petit has seen the majors. Petit has a history of decent Cmd, and his penchant for giving up the longball could be aided greatly by AT&T Park (-32% LHB HR). This year's Ryan Vogelsong (RHP, SF), perhaps?
NL short takes
The Astros on April 1 demoted Brett Wallace (1B/3B, HOU), leaving the starting 3B job solidly in the hands of Chris Johnson (3B, HOU)... at least for now. However, Wallace will reportedly be playing 3B daily at AAA-Oklahoma City, indicating he could return at some point to challenge Johnson anew, should Johnson struggle...
Despite a decent spring, the Padres on April 1 demoted James Darnell (OF, SD), which is likely to be good news for the powerful Kyle Blanks (OF, SD), provided his balky shoulder allows him to take advantage of the playing-time opportunity provided by the absence of Carlos Quentin (OF, SD). Jesus Guzman (1B/OF, SD) is another player who could benefit from Darnell being out of the mix...
Updating our note of March 26, it now appears that Andres Torres (OF, NYM) will be able to take the field in center on Opening Day. Scott Hairston (OF, NYM) and the rest of the motley crew of backups the Mets have assembled should be able to stand down...
For more information about the terms used in this article, see our Glossary Primer.
Shopping Cart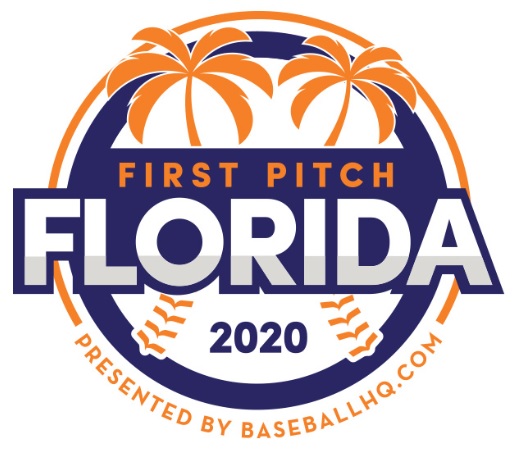 Inaugural Event!
February 28-March 1, 2020
St. Petersburg, FL
A few seats still left!