PLAYING TIME: Bard headed back to the pen?
By Harold Nichols
March 22nd, 2012 1:05am
AMERICAN LEAGUE
Bard headed back to pen?
Daniel Bard (RHP, BOS) has struggled in spring training, with a 7.11 ERA, ten walks, and only six strikeouts in 12.2 IP. Word out of Boston is that the Red Sox may abandon their plan to move Bard to the rotation and return him to the pen. If that happens, it seems likely that Felix Doubront (LHP, BOS) and Alfredo Aceves (RHP, BOS) would claim the final two rotation spots.
Doubront has produced a solid 3.38 ERA this spring, but his five walks to eight strikeouts in 10.2 IP is less impressive. His Achilles heel has always been left-handed hitters. Last season at AAA Pawtucket lefties hit .309 against him. And he has yet to show acceptable command at the major league level. In 25 IP in the majors over the past two seasons, he has 4.6 Ctl and 1.6 Cmd.
Aceves has been spectacular this spring, with eight strikeouts, one walk, and only one earned run in nine innings. And while last season's 2.61 ERA in the bullpen was certainly impressive, it was not backed by skills. Rather it was the result of a lucky 24% hit rate and 5% hr/f rate. Aceves had a borderline 1.9 Cmd ratio, and his 4.18 xERA is a better indicator of 2012 expectations.
Both Dubront and Aceves carry considerable risk on fantasy rosters.
Beavan, Millwood take Mariners' last two rotation spots
The Seattle Mariners have confirmed that Hisashi Iwakuma (RHP, SEA) will begin the season in the bullpen, probably working in long relief. Iwakuma threw three innings of scoreless relief on Tuesday. This means that Blake Beavan (RHP, SEA) and Kevin Millwood (RHP, SEA) will open the season as the fourth and fifth starters; both have had solid springs.
Beavan had a 4.27 ERA in 98 IP for Seattle last season. He is a finesse pitcher, with a Dom rate of only 3.9 but a miniscule Ctl of 1.4. His xERA of 4.37 indicates little upside. A potential red flag for Beavan is his 38/23/39 G/L/F profile combined with a 10% hr/f rate. Beavan should do just fine, but with his low dominance, he has little room for error.
Millwood's room is even less. He had a surprising 3.98 ERA in 54 IP for Colorado in August and September last season. His success was based upon extreme finesse, with a control level of 1.2. That's Millwood's best control of the past decade. Prior to that performance, he had control ratios of 3.2 and 3.1 in 2009 and 2010, and at age 37 it seems reasonable to expect his control to regress to that level. Those two seasons produced xERA's of 4.69 and 4.78, and that's probably what we should count on. See BHQ analyst Dave Adler's recent Fact/Fluke analysis for more of Millwood's 2012 chances.
AL short takes
The Baltimore Orioles signed Dontrelle Willis (LHP, BAL) to a minor league contract, and he is reportedly auditioning for a spot in the bullpen. He was released by the Phillies last week after complaining of arm fatigue and showing decreased velocity. If healthy, Willis might be an effective lefty specialist, as left-handed hitters batted only .127 against him in 2011. At the moment, however, health looms as a major issue...
In the wake of Jokim Soria's (RHP, KC) elbow problems, the Kansas City Royals have indicated that Aaron Crow (RHP, KC) will exit the rotation competition and move back to the bullpen, where he could assume the setup role. At the same time, Felipe Paulino (RHP, KC) allowed only one run on three hits with four strikeouts in four IP against the Angels on Monday. With this performance and Crow's removal from the competition, Paulino is much closer to securing a rotation spot. Analyst Stephen Nickrand has continually highlighted Paulino as a potentially undervalued, breakout performer in 2012...
NATIONAL LEAGUE
Is Gregor Blanco this year's Sam Fuld?
Manager Bruce Bochy has called Gregor Blanco (OF, SF) the best player in camp, and with an impressive spring performance, Blanco is making a strong case for a roster spot. As of March 21, Blanco was hitting .436 in 39 AB with an impressive nine stolen bases in ten attempts. Last season, however, Blanco struggled in two minor league stops, hitting .203 in 143 AB at AAA Syracuse and .196 in 56 AB at AAA Omaha. Could the 28 year-old Blanco have fantasy value, or is he merely the 2012 edition of Sam Fuld, who swiped 10 bases in April and then saw his playing time collapse as his BA plummeted, yielding only ten more SB the rest of the season? Let's look at Blanco's major league track record.

Year    AB    BA   xBA  SB  bb%  ct%   Eye   G/ L/ F  Spd
====   ===  ====  ====  ==  ===  ===  ====  ========  ===
2008   430  .251  .240  13  15%  77%  0.75  50/24/26  127
2009    43  .186  .254   2   9%  79%  0.44  69/19/13  136
2010   237  .283  .252  11  11%  79%  0.58  54/20/26  152

There are some positives here. Blanco's speed scores have improved during his three major league seasons, and he has a solid walk rate to help produce stolen base opportunities. On the other hand, his contact rate is marginal, and his consistent xBAs say he should hit around .250. He hits a lot of ground balls, a good thing for a speedster, but if the hit rate gods don't smile on him, he's capable of the kind of BA collapse he displayed in the minors last season.
Could Blanco find a path to playing time? That's a tough call at the moment. Angel Pagan (OF, SF) who should be ahead of Blanco on the CF depth chart, has struggled a bit this spring and has a F health rating, so it's conceivable that Blanco could play frequently in the early going as long as he's hitting. And Pagan's health problems could lead to playing time throughout the season.
When Blanco plays, he's likely to produce some steals. This year's Sam Fuld? He certainly could be. So, buy those speed skills if you can get them cheap—just be ready to jettison him if his BA heads toward the Mendoza line.
NL short takes
Muscle strains sustained by Andres Torres (OF, NYM) and Scott Hairston (OF, NYM) could open the door to playing time for Adam Loewen (OF, NYM) early in the season if both remain sidelined. Loewen's most impressive statistic this spring has been 15 strikeouts in 35 plate appearances. His MLE BA's of .196 and .223 the past two seasons indicate that he should be kept as far away from fantasy rosters as possible...
The hamstring injury suffered by Chien-Ming Wang (RHP, WAS) on March 15 could keep him off the mound for a month or longer. This means that John Lannan (RHP, WAS) will open the season as the Nationals fifth starter. Lannan's 3.70 ERA last season looks solid, but his 1.4 Cmd and 25 BPV indicate that this is not someone you want on your fantasy roster. His xERA's of 4.72 in 2009 and 4.75 in 2010 show his considerable downside...
For more information about the terms used in this article, see our Glossary Primer.
Shopping Cart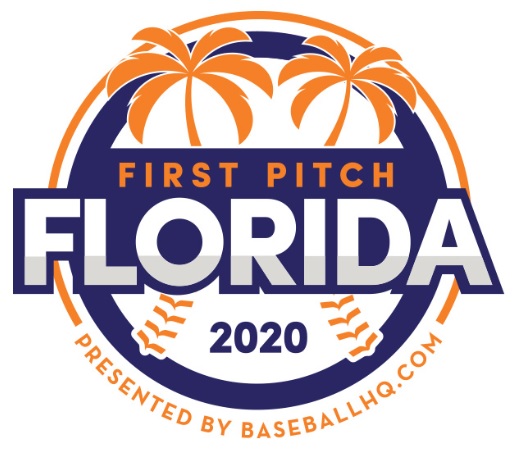 Inaugural Event!
February 28-March 1, 2020
St. Petersburg, FL
A few seats still left!