PLAYING TIME: Baker Misses Start due to Elbow Concerns
By Brent Hershey

@BrentHQ
March 16th, 2012 12:05am
AMERICAN LEAGUE
Baker's elbow acts up again
Concerns over the health of Scott Baker's (RHP, MIN) right elbow surfaced again this week, as the pitcher was taken off his scheduled Thursday appearance. He had trouble getting loose in his previous start on March 10, and subsequently surrendered six runs on six hits in 1.1 IP. His velocity, normally around 91 mph, dropped to 83-86 in that outing.
Baker's recent history makes this development all the more troubling; he made two trips to the DL in 2011 and missed most of August and September with elbow troubles. He did not have surgery, and pronounced he felt "great" before spring training. No timeframe has been set for his return, though he will throw a bullpen session in advance of his next outing. Obviously Baker's risk factor just ballooned.
If Baker is unable to answer the Opening Day bell, Brian Duensing (LHP, MIN) or rookie Liam Hendriks (RHP, MIN) would likely see some time in the rotation. Duensing made 28 starts in 2011, and struggled through some nasty luck—his 5.23 ERA was more than a run higher than his 4.16 xERA thanks to a 34% H% and 67% S%. His skills are passable (2.2 Cmd, 58 BPV) but at 29 years old, he got hit a ton (.297 OppBA) and is devoid of upside.
Hendriks, 23, looks to be cut from the classic Minnesota control-and-command mold, with tempting Cmd and BPVs. But he's only pitched 23 innings at the MLB level, and breezed through the upper minors. He would probably be best served by more minor-league seasoning.
MIN would likely select the known Duensing if they had to choose a Baker replacement, though that decision is still three weeks away.
Hammel/Hunter/Arrieta competing for opening-day start in BAL
It wasn't that long ago that talent evaluators looked at the young Baltimore pitching staff and could see at least a shred of hope. Perhaps these young starters could lift the team back to respectability in the AL East. But then 2011 happened. Fast-forward to 2012, and three hurlers are vying for the Birds' opening-day start against MIN. Are any of them worth a look for our fantasy teams?

2011       IP   ERA  xERA  Ctl  Dom  Cmd    G/L/F   hr/9  hr/f  BPV
====      ===  ====  ====  ===  ===  ===  ========  ====  ====  ===
Hammel    170  4.76  4.56  3.6  5.0  1.4  44/21/35   1.1   11%   14
Hunter*   115  4.94  5.27  1.5  4.8  3.2  41/21/38   1.2   11%   62
Arrieta   119  5.05  4.32  4.4  7.0  1.6  46/16/39   1.6   16%   30

*includes MLE

Jason Hammel (RHP, BAL) is 29 and has best track record of the three, recording back-to-back seasons of 3.0 Cmd and 88+ BPVs in 2009-10. Pitching in Coors Field over that span didn't help, but he did put up sub-4.00 xERAs, at least. His Dom drop in 2011 is concerning, but he could be a back-end fanalytic piece if the Ks return.
Tommy Hunter (RHP, BAL) has had injury problems the last two springs that have delayed his debut, and if you only look at his Cmd, he's by far the most promising of this group. But when one widens the scope, his history pf poor Dom (high of 5.1 in the past three seasons) and high-4.00 xERA, along with injury risk, raise the caution flags.
Jake Arrieta (RHP, BAL) is the one holdover from the young guns group, but he's also an injury risk. He had six starts in the second half of 2011, and eventually was shut down and had surgery on a bone spur in his elbow. His Dom-and-GB profile from minor-league numbers resurfaced to some extent last season; if there's a way he can channel that again, he might have the most chance of success among these three. And obviously his ERA should come down as that 16% hr/f rate corrects.
None are tantalizing options as an MLB team's #1 starter, but that one-to-one matchup theory goes out the window after the first week, anyway. Hammel stands to improve some and Arrieta might be a good wait-and-see reserve stash. But none are likely to carry a fanalytic team anytime soon.

NATIONAL LEAGUE
Berkman has cortisone shot for knee discomfort
Lance Berkman (1B/OF, STL) sat out games for most of this week after receiving a cortisone shot on March 12 for an ailing left knee. Though he and the Cardinals downplayed the injury, Berkman has not exactly been the picture of health recently, with leg injuries in two of the past three seasons. Berkman, of course, is coming off an incredible bounceback season in which he played the outfield, and hit 31 HR with a .959 OPS.
Should Berkman miss time, the Cards have a number of options. Allen Craig (IF/OF, STL) would be the most likely candidate to slip into first base, but of course he's out of action until at least late April recovering from his own knee surgery. Craig put up an impressive 200 AB in 2011: .315 BA, 168 PX, .918 OPS.
Should the team need Berkman replacement while Craig is still out, one possibility is Carlos Beltran (OF, STL) moving from the OF to 1B, Skip Schumaker (2B, STL) shifting to the outfield and someone like Daniel Descalso (IF, STL) taking over at second. Descalso filled in nicely in a utility role last season, but has little power (74) and only a smidge of speed (123 Spd, but only 2 SB). If they needed a long-term sub, the Cardinals might promote prospect Matt Adams (1B, STL), who is turning some heads in the first few weeks of spring training. Adams has both pure hitting ability (BAs .300 or better at each stop in the minors) and big-time power (32 HR at Double-A Springfield in 2011). Adams rated as an 8D prospect, but is expected to start the year in Triple-A.
Logan Morrison's (OF, MIA) long-term battle with his right knee might soon become a story worth following. The knee has bothered him as far back as last September 2011 and caused him to miss some games. By the end of November, it was still an issue with his off-season conditioning, and they went ahead with routine arthroscopic surgery on December 5th. Though in January it was still not 100%, he was expected to be ready for spring training.
Fast-forward to this week: Morrison appeared in his first spring game, as a DH, on March 13. He was held out on March 14 due to swelling after the DH appearance. While the Marlins and Morrison still insist he'll be ready for Opening Day, it may be time for fantasy owners to consider MIA's contingency plans.
Chris Coghlan (OF, MIA), himself no stranger to injury, could see more time if Morrison's struggles continue. Coghlan's peripherals in 2011 (0.45 Eye, .285 xBA, 106 PX) were much closer to his Rookie of the Year season in 2009 than his disappointing 2010. At 26 with health, he's almost certain to improve from last season's .230 BA and .656 OPS. In addition, veteran NRIs Austin Kearns (OF, MIA) or Aaron Rowand (OF, MIA) may get another roster shot. Kearns, at 31, has had a quick start this spring but his plummeting ct% the past three seasons have sapped any remaining confidence in him returning positive value. Rowand, 34, similarly has sunk to new Eye-ratio depths (0.12 in 2011) and should be avoided.
For more information about the terms used in this article, see our Glossary Primer.
Shopping Cart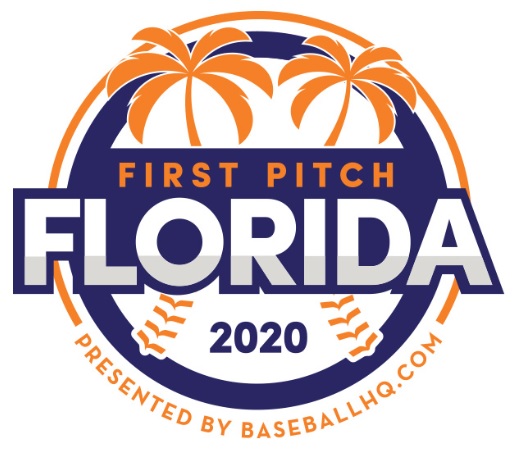 Inaugural Event!
February 28-March 1, 2020
St. Petersburg, FL
A few seats still left!