PLAYING TIME: Aviles named starter, may lead off
By Brian Rudd

@RuddHQ
March 27th, 2012 11:05pm
AMERICAN LEAGUE
Aviles named starter in Boston, may lead off
As expected, Mike Aviles (SS, BOS) was named the starting shortstop in Boston to begin the season. His main assets are his contact rate (86 percent career) and his speed. Aviles has stolen 14 bases each of the past two years, and did so in just 286 at-bats last year. A consistently low walk rate makes getting on base a struggle, though, which could eventually cut into his playing time. At this point, though, that doesn't seem to be a major concern, as manager Bobby Valentine is thinking of using Aviles in the leadoff spot. Should that happen, it would obviously mean good things for his counting stats, but his low on-base-percentage may mean it would be a short-term move.
While Jose Iglesias (SS, BOS) is certainly the superior defender, it wasn't enough for him to win the shortstop job in Boston. Instead, he will head back to Triple-A Pawtucket to begin the year, where he had just a .554 OPS last year. Look for him to be called up at some point this season, but don't count on any positive offensive contributions.
Nick Punto (SS/2B, BOS) will figure into the mix at shortstop as well, while also likely seeing action at third base. He still brings solid plate discipline to the table, as shown by his 0.81 Eye over the past three seasons. However, he is 34 years old, his league average speed doesn't result in many steals, and last year's .392 OBA was clearly an aberration. It is unlikely that Punto will carve out a significant role in Boston.
NATIONAL LEAGUE
Burriss likely to begin year as starter in San Francisco
Freddy Sanchez (2B, SF) is still trying to get back to full strength after separating his shoulder last June. He hadn't been able to take full infield practice for more than a week, so he received a cortisone injection to help speed up the recovery. At this point, it appears very likely that he will begin the season on the disabled list.
That would leave Manny Burriss (2B, SF) as the likely starter at second base to begin the season. He has plenty of speed, as shown by his 35 steals in just 312 at-bats between Triple-A and the majors in 2011. Unfortunately, his career batting line of .250/.311/.281 shows that he is lacking in on-base skills and possesses virtually no power. Burriss could certainly have some value while playing regularly, as he should rack up quite a few stolen bases. However, don't count on him helping in any other category, or holding onto a starting job for very long.
Rockies release Blake
After entering spring training looking like a potential starter and bounceback candidate in Colorado, Casey Blake (3B, FA) has been released. That opens the door for both Chris Nelson (2B/3B, COL) and Jordan Pacheco (C/3B, COL) to see increased time at the hot corner, at least until top prospect Nolan Arenado is called up from the minors.
Nelson has displayed above average speed for each of the past three seasons, but he hasn't reached double digits in stolen bases since 2007. Don't expect him to reach that mark this season, either, particularly considering his struggles to get on base. With just a 4% walk rate, Nelson got on base at just a .278 clip in 180 at-bats in 2011. That will need to improve in order for him to earn significant playing time.
As for Pacheco, he is expected to see a little action behind the plate this season, but the Rockies are also looking for other ways to get him in the lineup. He has had quite a spring, as he has hit .436/.500/.641 in 39 at-bats. His track record, however, suggests he isn't likely to make much of an impact. In 363 at-bats at hitter-friendly Colorado Springs last season, Pacheco hit just three home runs and posted a .721 OPS. If he has catcher eligibility, an increase in playing time may mean he's worthy of consideration in very deep leagues. Just don't be fooled by his spring training offensive outburst.
The release of Blake, by way of a domino effect, probably increases the chances of Wilin Rosario (C, COL) making the Opening Day roster. If he is on the team, Pacheco would be freed from his backup catching duties, and in games that he's not starting, would be available to pinch-hit. The 23-year-old Rosario has 40 home runs in Double-A over the past two seasons, but struggled with his plate discipline in both the minors and during a September call-up. His power potential is intriguing, but it will probably take some time for him to see regular at-bats, and to reach his potential.
Colvin, Young, Jr. likely battling for roster spot
Charlie Blackmon (OF, COL) is currently sidelined to due toe inflammation, and it's increasingly likely that he won't be ready for Opening Day. Assuming he is temporarily out of the running for a roster spot, the battle could be down to Tyler Colvin (OF, COL) and Eric Young, Jr. (OF, COL) Colvin has had a very impressive spring, as he has hit .400 with six extra base hits in 45 at-bats. He is coming off of a horrendous 2011 season, when he hit just .150 with six home runs in 206 at-bats. An 18% hit rate was partially responsible for his struggles, though, and the previous year, he had shown his upside by blasting 20 home runs, while hitting .254, in just 358 at-bats.
Young hit .278 with six stolen bases in just 36 spring training at-bats, but has walked just once, resulting in a .308 on-base-percentage. He stole 27 bases in just 198 at-bats last season, while putting up a Spd score of 153. The switch-hitter can play second base, as well as all three outfield positions, and clearly has massive stolen base upside. Young's career .246/.324/.295 major league batting line shows why a regular role is far from guaranteed.
This is certainly a situation to watch, as while neither player is going to see significant playing time at the beginning of the year, both Young with his speed, and Colvin with his power, possess quite a bit of upside. a
NL short take
Despite an incredible .370/.417/.630 batting line in 54 spring training at-bats, there is reportedly still a very good chance that Brandon Belt (1B, SF) begins the season in the minors. The Giants apparently still see things wrong with his swing mechanics, and want him to get those fixed. Regardless of where he starts the season, he is likely to be a strong power source soon. Aubrey Huff (1B, SF) is likely to see regular playing time one way or another, no matter where Belt begins the season. However, it could give him a slight boost in at-bats if Belt heads to Triple-A Fresno...
For more information about the terms used in this article, see our Glossary Primer.
Shopping Cart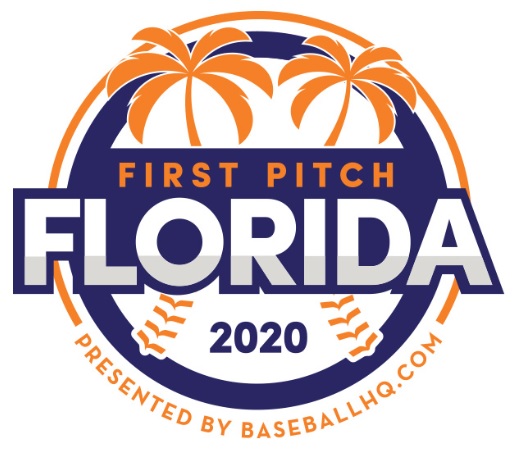 Inaugural Event!
February 28-March 1, 2020
St. Petersburg, FL
A few seats still left!