PLAYING TIME: Another setback for Baker; Marquis nearly ready
By Thomas Kephart
April 6th, 2012 11:05pm
AMERICAN LEAGUE
Baker has rehab setback; Marquis not far away
Scott Baker (RHP, MIN), on the 15-day DL with an elbow strain, left his April 5 injury rehab start for Class A Fort Myers after 11 pitches, claiming an inability to get loose. Baker has been troubled by elbow inflammation throughout the spring, but had been expected to return in mid-April. That timetable is now delayed, with his eventual return dependent on upcoming MRI results.
MIN received some good news on the pitching front, as Jason Marquis (RHP, MIN) managed 54 pitches in an April 3 minor-league spring training game after returning from a two-week absence due to a family emergency. Marquis will open the season at Double-A, but could be ready for a mid-April return as the fifth starter. Marquis lacks roster-worthy skills in nearly all formats, as noted in BaseballHQ.com analyst Dave Adler's March 28 profile.
Trumbo starts at 3B, Morales at DH
LAA signaled the seriousness of its intentions to field an improved offense, opening the season with erstwhile 1B Mark Trumbo (1B/3B, LAA) at 3B, and another former starting 1B, Kendrys Morales (DH, LAA) as DH. Opening Day marked Morales' first regular-season game since May 2010, returning from multiple surgeries to repair a broken leg. He posted a 160 PX and .293 xBA in his 34-HR 2009 season, his last full campaign.
Trumbo posted a 144 PX and .280 xBA while belting 29 HR in his rookie 2011 season. Trumbo's ability to play 3B will have ramifications for LAA's offensive potential, his PT, and the projected PT of others, as cited by BHQ analyst Jock Thompson here.
NATIONAL LEAGUE
Stauffer to DL
Tim Stauffer (RHP, SD) was placed on the 15-day disabled list April 4 with a right elbow strain. He is expected to return in 2-3 weeks, possibly as soon as eligible. With a fifth starter first needed on April 14, SD added rookie reliever Brad Brach (RHP, SD), widely viewed as a future closer candidate and projected for a 100+ BPV, to fill Stauffer's roster spot.
Former starters Anthony Bass (RHP, SD) and Micah Owings (RHP, SD), currently occupying relief roles, are the primary rotation replacement candidates. Bass made three starts—all PQS-2s—among his 27 appearances after a June callup as a 2011 rookie. While he posted an eye-catching 1.68 ERA in 48 IP, his unimpressive 4.52 xERA and -1 BPV, suggest he benefited greatly from his 25% H%/90 S%.
Owings posted a career-best 4.30 xERA while pitching primarily as a reliever in 2011, after spending most previous seasons as a starter. His marginal 40 BPV and 1.9 Cmd are also uninspiring. While Owings and Bass are likely to benefit from their pitcher-friendly home ballpark, neither has recommendable skills.
Gomez gets Opening Day start
RHB Carlos Gomez (OF, MIL) got the Opening Day CF start vs. LHP Jaime Garcia, indicating he likely will receive an early-season platoon opportunity. Gomez began 2011 as MIL's regular CF, but his lack of production resulted in a platoon with LHB Nyjer Morgan (OF, MIL) , and an eventual backup role.
Morgan had a .209 BA and .540 OPS in only 43 AB vs. LHP in 2011, nearly matching his career .201 BA and .558 OPS vs. LHP. Morgan's struggle vs. LHP virtually ensures a platoon, and as MIL's only reserve RHB capable of playing CF, Gomez is the obvious beneficiary.
Speed is Gomez' top asset, as he enters 2012 having registered 140+ Spd in four straight seasons. After having displayed below-average power throughout his career, Gomez' power spiked in 2011, with a 132 PX, propelled by the first double-digit hr/f and 40%+ FB% of his career. His history of sub-.250 xBA and persistently atrocious sub-0.40 Eye limit interest. He currently profiles as merely a deep-league endgame speed source.
Gonzalez starts at SS as Lowrie hits DL
Rookie Marwin Gonzalez (SS, HOU) made his MLB debut as a starter Friday with projected starter Jed Lowrie (SS/3B, HOU) on the 15-day DL, retroactive to March 30, with a sprained right thumb. Lowrie is expected to return when eligible in mid-April.
Gonzalez is a weak hitter who makes contact, but lacks patience, power and speed. He is a career .258 hitter, with a .657 OPS and only 15 HR in 1,800 minor league AB. He split 2011 between Double-A and Triple-A, compiling a .274 BA and .701 OPS. Gonzalez' 2011 MLE show a .248 BA, .628 OPS, 70 PX and 66 Spd, with an 87% ct% and 5% bb%. He should be avoided in all formats, though he is likely to get the bulk of SS PT in Lowrie's absence.
Journeyman Brian Bixler (SS/OF, HOU) secured a roster spot due to Lowrie's DL stint. Bixler offers perhaps even less offense than Gonzalez. He is a career .187 hitter, with a .495 OPS, in 235 career MLB AB. He also should be avoided.
NL short takes
Jeff Baker (IF, CHC) got the Opening Day start at 1B as Bryan LaHair (1B/OF, CHC) is day-to-day with back tightness. Baker is likely to see regular duty vs. LHP, possibly split between 1B and 3B, with starting corners LaHair and Ian Stewart (3B, CHC) both LHB. Baker is a noted southpaw masher, with career .309 BA and .886 OPS vs. LHP, though if LaHair heads to the DL, Baker would likely get the bulk of the 1B PT in his absence ...
Clayton Kershaw (LHP, LA) left his opening-night start after three innings with flu symptoms. He was effective, limiting SD to two hits without a run, with 3 K/1 BB, but his early departure resulted in a PQS-0. He is not expected to miss a start, but Kershaw owners in daily transaction leagues should remain vigilant regarding his status for his next scheduled start ...
For more information about the terms used in this article, see our Glossary Primer.
Shopping Cart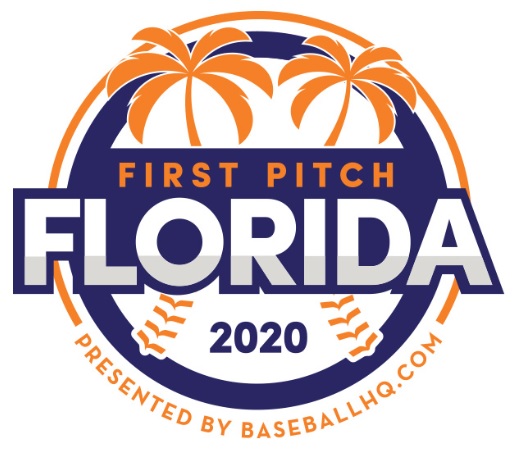 Inaugural Event!
February 28-March 1, 2020
St. Petersburg, FL
A few seats still left!