NFBC: Using The ADPs - Start with the Top 100
By Greg Ambrosius
February 17th, 2012 12:00am
One of the best pre-draft tools of late is Average Draft Position (ADPs) from existing pay leagues. In the past, mock draft sites provided the best ADPs for fantasy players, but now contest sites like the National Fantasy Baseball Championship (NFBC) are generating even better ADPs and earlier ADPs from participants who pay between $125 and $1,000 per entry. These are the ADPs you want to follow.
Why? Because some of the most die-hard fantasy players in our industry are generating the lists while competing for real cash prizes. They are doing the legwork and the projections for over 700+ players and letting everyone know the values of these players. You don't have to follow the ADPs to be successful in 2012, but they are certainly a road map you should be aware of before your drafts.
The ADPs are a great pre-draft source, but they certainly won't lead to instant success. More than half of the players in the Top 15 ADP won't be among the Top 15 producers from 2012. In fact, only 8 of last year's Top 15 are back in the Top 15 this year. They include Albert Pujols, Miguel Cabrera, Troy Tulowitzki, Adrian Gonzalez, Joey Votto, Robinson Cano, Carlos Gonzalez and Evan Longoria. A total of 19 of this year's Top 30 (63.3%) were in the Top 30 last year.
Still, some unknowns before 2011 are emerging in 2012. Brett Lawrie's ADP is 44 after starting last year in Triple-A. He's being drafted ahead of Alex Rodriguez, and rightly so. Desmond Jennings has an ADP of 55 and keeps rising with each subsequent draft, having gone 45th and 47th in our last two NFBC drafts.
Other trends to follow include:
Ryan Braun (OF, MIL) was a potential Top 3 pick before news of his possible 50-game suspension hit the airwaves. His ADP dropped to 41, but since rumors came out that his suspension may be lessened or nullified, his ADP has jumped to 30 and he's going in the Top 25 in most recent NFBC drafts. The final verdict about his possible suspension should come in the next week and it will change up the first three rounds of all NFBC drafts.

While no starting pitcher is going in the first round, you will find as many as five SPs going in the second round: Clayton Kershaw (LHP, LA), Justin Verlander (RHP, DET), Roy Halladay (RHP, PHI), Tim Lincecum (RHP, SF) and Cliff Lee (LHP, PHI). It's possible that 11 starting pitchers could go in the Top 50 this year, a new trend after the Year of the Pitcher.

Carl Crawford (OF, BOS) has an ADP of 31, but since the announcement of his wrist injury he's been going anywhere from 47th to 70th. His stock is on the decline and it could fall out of the Top 40 very soon.
There are many more trends to follow from these pay leagues, but the best place to start is with our Top 100. The first round has been pretty much established with the 15 players below and even the Top 30 looks pretty set. Take a look at our current Top 100 and be prepared for similar results when you sit down at the draft table in March or April:
NFBC Top 100:
1. Matt Kemp
2. Albert Pujols
3. Miguel Cabrera
4. Troy Tulowitzki
5. Jacoby Ellsbury
6. Adrian Gonzalez
7. Jose Bautista
8. Joey Votto
9. Robinson Cano
10. Carlos Gonzalez
11. Justin Upton
12. Prince Fielder
13. Evan Longoria
14. Curtis Granderson
15. Dustin Pedroia
16. Clayton Kershaw
17. Hanley Ramirez
18. Ian Kinsler
19. Justin Verlander
20. Roy Halladay
21. Mark Teixeira
22. Jose Reyes
23. Andrew McCutchen
24. Mike Stanton
25. David Wright
26. Cliff Lee
27. Josh Hamilton
28. Adrian Beltre
29. Tim Lincecum
30. Ryan Braun
31. Carl Crawford
32. Matt Holliday
33. Hunter Pence
34. Felix Hernandez
35. Carlos Santana
36. CC Sabathia
37. Ryan Zimmerman
38. Mike Napoli
39. Jered Weaver
40. Cole Hamels
41. Eric Hosmer
42. B.J. Upton
43. Nelson Cruz
44. Brett Lawrie
45. Pablo Sandoval
46. Elvis Andrus
47. Jay Bruce
48. David Price
49. Dan Haren
50. Michael Bourn
51. Zack Greinke
52. Asdrubal Cabrera
53. Starlin Castro
54. Alex Rodriguez
55. Desmond Jennings
56. Dan Uggla
57. Stephen Strasburg
58. Ben Zobrist
59. Brian McCann
60. Jon Lester
61. Michael Young
62. Alex Gordon
63. Aramis Ramirez
64. Brandon Phillips
65. Yovani Gallardo
66. Craig Kimbrel
67. Ian Kennedy
68. Jimmy Rollins
69. Kevin Youkilis
70. Buster Posey
71. James Shields
72. Michael Morse
73. C.J. Wilson
74. Shane Victorino
75. Matt Cain
76. Shin-Soo Choo
77. Paul Konerko
78. Chase Utley
79. Matt Wieters
80. Joe Mauer
81. Brett Gardner
82. Rickie Weeks
83. Madison Bumgarner
84. Howie Kendrick
85. Adam Jones
86. Miguel Montero
87. Adam Wainwright
88. Michael Pineda
89. Matt Moore
90. Lance Berkman
91. Mat Latos
92. Corey Hart
93. Josh Johnson
94. Drew Stubbs
95. Mark Reynolds
96. Mariano Rivera
97. Alex Avila
98. Gio Gonzalez
99. J.J. Hardy
100. Alexei Ramirez
(Greg Ambrosius is the founder of the National Fantasy Baseball Championship and a member of the Fantasy Sports Writers Association Hall of Fame and the Fantasy Sports Trade Association's Hall of Fame. For more information on the NFBC, contact him at gambrosius@stats.com or go to nfbc.stats.com).
For more information about the terms used in this article, see our Glossary Primer.
Free Weekly eNewsletter
The industry's #1 analytical weekly e-mail newsletter is ABSOLUTELY FREE!
More Information
Shopping Cart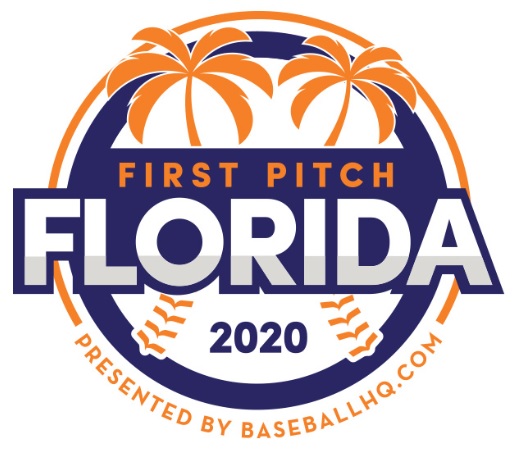 Inaugural Event!
February 28-March 1, 2020
St. Petersburg, FL
Early-bird registration now open!