NFBC: Speed Can Kill—If You Don't Have It
By Greg Ambrosius
February 24th, 2012 12:01am
Latest NFBC Average Draft Report: The Top 350
We all know that "Chicks Dig the Long Ball" as ESPN noted in a funny TV ad a few years ago, so why are we always chasing stolen bases on Draft Day? Who wants these Punch 'n' Judy hitters on their roster when everyone loves the power hitters?
Once again, blame the Founding Fathers of Rotisserie Baseball – Daniel Okrent and Glenn Waggoner – for making our lives so difficult. Couldn't they have just admired Greg Luzinski more than Vince Coleman when they devised the rules back in 1980?
Today, there are no more Vince Colemans to solve that one category all by himself. No Rickey Hendersons, either. Instead, we have to reach our stolen base goals with multiple players. And sometimes that involves a .260 hitter with a handful of homers but 30+ stolen bases. It hurts to add a player like that on Draft Day, but sometimes it's needed.
In the NFBC, the target number of stolen bases to finish in the Top 3 in your league is around 180. That's what you need to succeed in that category. In our 12-Team NFBC XII Main Event, your target goal should be around 190 stolen bases.
So how do you reach those levels? Well, first evaluate the field:
There are only 12 players last year who had at least 20 home runs and 20 stolen bases. They are elite and thus most of them are going high in NFBC drafts. They include (with their NFBC Average Draft Position):

Matt Kemp          1
Jacoby Ellsbury    5
Carlos Gonzalez   10
Justin Upton      11
Curtis Granderson 14
Dustin Pedroia    15
Ian Kinsler       18
Andrew McCutchen  23
Ryan Braun        30
BJ Upton          41
Chris Young      103
Jeff Francoeur   167

There were only eight players who stole 40 or more bases last year, only 20 players who stole 30 or more and only 45 players who stole 20 or more. The elite base stealers are few and far between, which makes them so valuable.
The key is to find value in these base stealers, rather than overpaying for one category. Here's a quick look at the top "Judys" going right now and a quick analysis:
Michael Bourn (ADP of 51): He led the majors with 61 SBs last year, he hit .294 and he scored 94 runs despite spending 100+ games on a rotten team. He attempted 29 steals in 53 games with the Braves, so they sure want him to run. Don't expect .300+ again, but he's worthy of a Top 50 pick because he will provide 50+ SBs in 2012.
Brett Gardner (81): Tied for the AL lead with 49 steals and converted 26 of 29 SB attempts after the All-Star break. But he also hit just .259 and is a career .264 hitter. He should be more than a 1-category wonder, but he's not. I love the SBs here, but this is a high price to pay (Top 80) for 45-50 SBs.
Drew Stubbs (95): Fantasy owners are paying for potential here, but Top 100? Really? I get the 40 stolen bases and the potential for 15+ homers and 60+ RBIs, but remember that he hit just .226 against right-handers last year and struck out 205 times. Two hundred and five strikeouts! His plate discipline is too poor for me as a Top 100 pick, so I'm staying away from Stubbs.
Dee Gordon (114): Drafting a Judy is one thing, but drafting one as a shortstop is another thing. Gordon stole 73 bases at Class A, 53 at Double-A and 54 between Triple-A and the majors last year. He hit .304 in the majors in 2011 and converted 24-of-31 SBs. Just 23, Gordon is zooming up draft boards and rightly so. Yes, he may suffer the Sophomore Slump, but I like him at the top of this Dodgers' lineup and I like him as a Top 120 pick.
Cameron Maybin (115): During his first full season as a starter, Maybin converted 40-of-48 SB attempts and hit .264. My concerns: He hit .234 the year before, he hit .207 during a September swoon, he hit just .251 against right-handers and he doesn't walk enough to be a solid leadoff hitter. But the speed is there and he's developing well. I won't take him in the Top 120, but I see why others are.
Angel Pagan (194): Is Pagan a better value than Stubbs, Maybin or even Gardner? I think so. Even with the move to San Francisco, he should hit .275+ with 30+ SBs and return good value on that Top 200 pick. He's solid value at this point.
Ben Revere (211): He's the true definition of a Judy with no power at all, but he's so good defensively that he will get playing time and he can steal 30 bags in his sleep. Late in the draft if you still need steals, Revere is a good pickup.
Other Judys to consider include:
Coco Crisp (146): Tied with Gardner for the AL lead with 49 SBs in 58 attempts. If he does that again, he's 25% of your SB goal.
Emilio Bonifacio (124): He qualifies at SS, 3B and OF and still should get playing time in LF. He hit .296 with 40 SBs and remains in the mix for 450+ ABs.
Ichiro Suzuki (112): Fading, but he still was 40-of-47 in SB attempts last year. He will still run from the No. 3 spot.
Erick Aybar (110): Aybar is great value in a much improved lineup. I'm grabbing him every chance I get.
Longer shots: Starlin Castro ould be our next 20-20 player to watch; Jemile Weeks could be our next 30+ SB guy to target. I'd also like to see what Eric Young could do with 500+ ABs; is 50 SBs a possibly?
Speed can kill, as we all know, but in fantasy baseball not having enough speed is a killer. Good luck targeting this category and finding the right speed demons. The guys above can help—but at the right price, of course.
(Greg Ambrosius is the founder of the National Fantasy Baseball Championship and a member of the Fantasy Sports Writers Association Hall of Fame and the Fantasy Sports Trade Association's Hall of Fame. For more information on the NFBC, contact him at gambrosius@stats.com or go to nfbc.stats.com).
For more information about the terms used in this article, see our Glossary Primer.
Free Weekly eNewsletter
The industry's #1 analytical weekly e-mail newsletter is ABSOLUTELY FREE!
More Information
Shopping Cart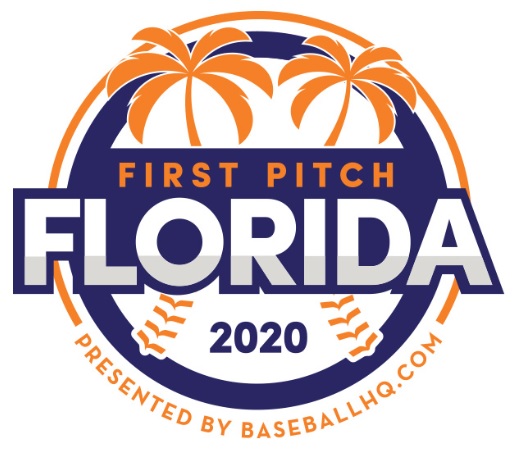 Inaugural Event!
February 28-March 1, 2020
St. Petersburg, FL
Early-bird registration now open!