NFBC: Ryan Braun's value; early draft trends
By
January 3rd, 2012 12:00am
The biggest news of the baseball off-season for fantasy owners came during the heart of the football season when we learned that Ryan Braun (OF, MIL) had tested positive for Performance Enhancing Drugs (PEDs). The potential 50-game suspension of the National League's reigning MVP rocked baseball and dramatically changed the early rounds in fantasy baseball.
Braun was easily a Top 3 fantasy pick in 2012 before the news came out, but the fact that he could miss 50 games sent his stock plummeting. Even before the news about his use of PEDs, there were some mild concerns about Braun because he would no longer have Prince Fielder hitting behind him and protecting him in the lineup. The concerns increased dramatically with the news about his positive PED test, because now his production will definitely be limited over a maximum of 112 games.
The owners in the National Fantasy Baseball Championship (NFBC) would like to know if he will be suspended or not, but they don't have time to wait for January's hearing and the subsequent ruling. NFBC owners are already drafting in pay leagues, and last week we started our 50-round Draft and Hold Championship – better known in our circles as Slow Drafts where owners draft 50 players each and that is their roster for the whole year. These leagues do not allow in-season moves to cover for injuries or suspensions. What you draft is what you get for the whole season.
And what did these owners think of Braun? Well, he still went in the third round of these 15-team leagues in all four drafts. In fact, he went 29th overall in one league (second round), 31st, 35th and 36th. In the Rotowire.com Industry draft a few days earlier, he went 42nd overall to ESPN's Eric Karabell.
In my opinion, that's just too high. I'm a Brewers' fan and even I couldn't take him that high. There's no way I want to start planning for a hole in my lineup with MY THIRD PICK!!
Now, there is a chance that Braun could beat the rap or even get this suspension reduced, which would make this pick a BARGAIN. His positive PED test came during the post-season after he tested negative during the season. His testosterone level was "insanely high, twice the level of the highest test ever taken," a source told the New York Daily News. Yet two weeks later when he took another test, he provided a clean sample. Something seems out of whack between those two tests and that will be his defense.
Braun has already hired David Cornwell, a sports attorney who has represented NFL and NBA stars facing various legal charges. Cornwell has defended athletes facing suspension for drug or PED usage in the past and has gotten several sentences reduced. But 12 players have gone before MLB's panel and all 12 have left with the maximum sentence.
Let's look at Braun's case over 112 games and just extrapolate last year's incredible numbers over this reduced time and see if this is third round value. If his 50-game suspension holds and he returns for all 112 games, he's playing in 67.9% of all games. Using last year's final numbers, he would hit .332-22-75-22 with 74 runs. Now granted, you get to add another outfielder to your lineup for 50 games and add to those numbers, but are those really third round numbers?
Let's say the suspension gets reduced to 25 games – which is entirely possible – and we use last year's numbers. Then he'd hit .332-28-94-28-93. Now that might justify a third-round pick. And of course if the first test result is thrown out and he's not suspended at all, okay, then we have a winner here folks.
Other early-draft tidbits
Drafting this early in the off-season is always risky, but it's all part of the fun. Here are some other tidbits that our early draft results uncovered:
Top 5: The more things change, the more they stay the same. With Albert Pujols signing with the Angels, he's back on top of most Cheat Sheets. He went 1st overall in three drafts and 2nd behind Matt Kemp in the other one. The top five looks like Pujols, Kemp, Miguel Cabrera, Troy Tulowitzki and Jacoby Ellsbury.
Jose Bautista: In one NFBC draft he went 2nd overall and in the Rototimes Industry draft he was the No. 1 pick. I know he qualifies at 3B and OF this year, but do you really think he will hit .302 again? He went 8th, 8th and 9th in the other NFBC drafts, which seem a bit more reasonable.
Starting Pitchers: After the "Year of the Pitcher", you can expect starters to go a bit higher this year. Not in the first round, but heavy in the second and third rounds. Expect four SPs from picks 16-28: Clayton Kershaw, Roy Halladay, Justin Verlander and Tim Lincecum to go. Felix Hernandez could also go in the Top 30, while Jered Weaver, CC Sabathia and Cliff Lee will all go in the Top 40. I've even seen Cole Hamels and Dan Haren go in the Top 45, which means that 10 starting pitchers could go in the top three rounds.
Injuries/Comebacks: Where do NFBC owners see injured stars going on Draft Day? Here are a few to nibble on:

Jose Reyes: 18th, 20th, 22nd, 22nd
Hanley Ramirez: 16th, 17th, 17th, 23rd
Matt Holliday: 19th, 29th, 36th, 43rd
Stephen Strasburg: 46th, 51st, 54th, 65th
Alex Rodriguez: 52nd, 56th, 60th, 66th
Buster Posey: 68th, 75th, 79th, 81st
Adam Wainwright: 62nd, 77th, 87th, 91st

Stock On The Rise: Which players seem to be moving up this off-season? Desmond Jennings leads the list as he's not getting past the fourth round in some drafts. He was picked 59th, 63rd, 70th and 78th in recent NFBC drafts. Tampa rookie SP Matt Moore continues to move up: 76th, 76th, 86th, 90th. And even Michael Morse is moving up: 53rd, 62nd, 65th, 84th.
There are still a lot of things to be determined before Draft Day – like where is Prince Fielder going to be playing in 2012? – but die-hard fantasy baseball owners aren't waiting around for all of the answers. The game goes on and so do the NFBC drafts. We'll keep you informed with all of the latest trends from the NFBC before you have to make these tough decisions.
(Greg Ambrosius is the founder of the National Fantasy Baseball Championship and a member of the Fantasy Sports Writers Association Hall of Fame and the FSTA's Hall of Fame. For more information on the NFBC, contact him at gambrosius@stats.com or go to nfbc.stats.com).
For more information about the terms used in this article, see our Glossary Primer.
Free Weekly eNewsletter
The industry's #1 analytical weekly e-mail newsletter is ABSOLUTELY FREE!
More Information
Shopping Cart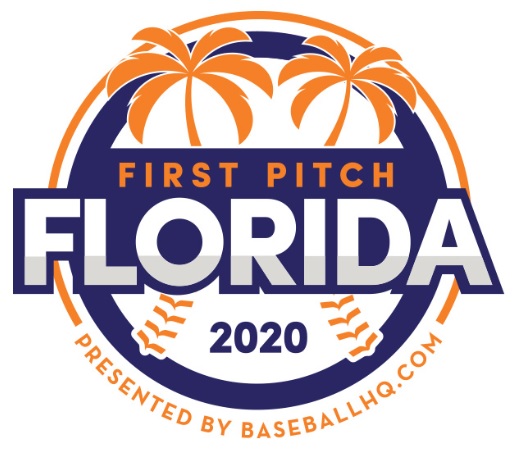 Inaugural Event!
February 28-March 1, 2020
St. Petersburg, FL
Early-bird registration now open!