NFBC: Positional scarcity - not where you think it is
By
January 8th, 2012 12:00am
Veteran fantasy owners know that identifying position scarcity is as important as finding stolen bases on Draft Day. If you don't identify the positions without depth before your draft you will definitely be the last one standing without a chair when the music stops.
We all know that Catchers are scarce even in good years. Sure, we have some solid choices in the first five rounds with Victor Martinez, Carlos Santana, Mike Napoli, Brian McCann, Buster Posey and even Joe Mauer. But if you are in a deep, 15-team league like the NFBC, finding even one good catcher can be tough. Trust me, everyone will struggle to find a good second catcher.
In past years, second base used to be the next obvious choice for position scarcity. But look at the second sackers for a minute and you can see more depth there than in years past. There are 10 solid choices – Robinson Cano, Dustin Pedroia, Ian Kinsler, Dan Uggla, Brandon Phillips, Rickie Weeks, Chase Utley, Ben Zobrist, Howie Kendrick and Neil Walker – before the youth brigade comes along. Youngsters like Dustin Ackley, Jason Kipnis, Jemile Weeks, Johnny Giavotella and Jose Altuve give hope to the position. Plus we still have hope for Gordon Beckham. So all in all, second base isn't that scarce.
No, the one position standing out like a sore thumb this year when it comes to scarcity is Third Base. Yes, there is potential there, but the talent is getting long in the tooth and there is more potential for hospital stays here than at a nursing home. In fact, did you know that last year only 11 third basemen registered 500 plate appearances? They were all too hurt to play a full season, which makes our jobs tougher now in 2012.
The position is so scarce that you're really seeing people jump these guys several picks ahead of their current ADP – and in some cases even a round or two ahead – just to make sure they get a serviceable third baseman. I understand the reasoning for this, but I'm just not going to do it myself. It makes no sense to me to fill this position of scarcity when there is more proven talent on the board.
Here's what I mean, and it was shown in a recent industry draft hosted by the Fantasy Baseball Guide for its magazine. The draft consisted of 15 teams – just like the NFBC – so depth was going to be tested. I already had data from 10 NFBC drafts from the last month and saw where these third basemen were going. In almost every case, they went higher among the industry writers than among our NFBC players. Here's the Top 15 third basemen and where they went overall in this draft and where they are going in current NFBC drafts:

Name                 FBG      NFBC
=============        ===      ====
Jose Bautista         4         8
Evan Longoria        10        14
David Wright         26        29
Adrian Beltre        28        28
Ryan Zimmerman       22        38
Pablo Sandoval       30        41
Alex Rodriguez       50        60
Aramis Ramirez       44        65
Brett Lawrie         59        59
Michael Young        55        69
Kevin Youkilis       58        67
Mark Reynolds       120       118
Martin Prado         73       150
Edwin Encarnacion   110       180
Ryan Roberts        171       187
Mike Moustakas      162       150

As more third basemen were taken in the second, third and fourth rounds, you saw owners really seeing the dropoff in talent and grabbing their "chair" before the music stopped. After the Top 10 are gone, panic really sets in. In this draft, I was the one who was left standing as I kept going after the best available talent and was left with Pedro Alvarez in the 19th round. It wasn't what I wanted him, but we'll see if I should have jumped in earlier rather than filled up with better talent at other positions.
Quickly, here are some third basemen to watch: David Wright (3B, NYM): His ADP in the NFBC last year was 12; now it's 28. Yes, he missed almost 60 games last year with a back injury, hit .254 and might not run as much. But the Mets are moving in the fences at Citi Field and he still has 5-category talent.
Brett Lawrie (3B, TOR): Are fantasy owners giving too much love to this 21-year-old (he turns 22 on Jan. 18)? In NFBC drafts he's been consistently going ahead of Alex Rodriguez, Aramis Ramirez, Michael Young and Kevin Youkilis. Remember, he played just 69 games at Triple-A Las Vegas before playing 43 games in the majors last year. The results were fantastic and he has 20-30 potential, but are we jumping the gun too much here? At Pick 58? We'll see.
Mike Moustakas (3B, KC): If I get left out of the dance for the Top 10 third basemen, this is where I'm going. Moustakas did not dominate at Triple-A last year (.287-10-44 in 55 games) and he didn't make a big splash during 89 games with the Royals (.263-5-30). But in September he did hit .352-4-12,and from Aug. 1st on he hit .316. I think the power will come and it wouldn't surprise me if he finishes 2012 as a Top 10 third baseman. He's just 23 among a lot of aging veterans, which I like.
Potential Sleepers
I obviously haven't given up on Pedro Alvarez (3B, PIT) yet and the Pirates say they haven't either, but he mustbounce back this year. He didn't play winter ball and instead worked out in Los Angeles, hoping to enter spring training in the best shape of his life. We've heard that before, but I'm still with him.
Brent Morel (3B, CHW) didn't show enough for the White Sox, but I think he can hit .270+, not .245 again. Mat Gamel is interesting because he qualifies at 3B and could start at 1B in Milwaukee. He swings for the fences everytime, but there's potential here.
Third base definitely has some scarcity this year, but among this group there is some talent with a lot of warts. Trying to find the right player at the right time in the draft is the key because being left without a "chair" when the music stops is no fun. I know first-hand about that.
Greg Ambrosius is the founder of the National Fantasy Baseball Championship and a member of the Fantasy Sports Writers Association Hall of Fame and the Fantasy Sports Trade Association's Hall of Fame. For more information on the NFBC, contact him at gambrosius@stats.com or go to nfbc.stats.com).
For more information about the terms used in this article, see our Glossary Primer.
Free Weekly eNewsletter
The industry's #1 analytical weekly e-mail newsletter is ABSOLUTELY FREE!
More Information
Shopping Cart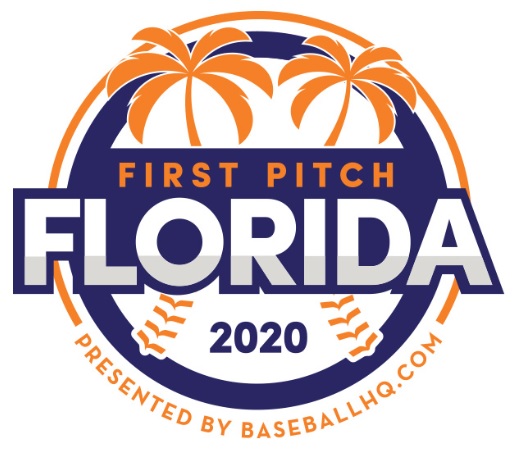 Inaugural Event!
February 28-March 1, 2020
St. Petersburg, FL
Early-bird registration now open!