NFBC: More than just knowing sleepers
By
December 3rd, 2011 12:00am
Everyone goes into the off-season these days looking for the next great Sleeper. Unfortunately, by the time Draft Day rolls around everyone has identified those sleepers. So now the key isn't FINDING those sleepers, it's knowing WHEN to draft those sleepers.
I can give you the list of sleepers even before you go out and buy your first fantasy baseball magazine. The list will include Brett Lawrie, Desmond Jennings, Dustin Ackley, Jason Kipnis, David Freese and other players who excelled late last season or in the post-season. In the old days, they were sleepers because most players were asleep at the wheel when they emerged. But not anymore. Now everyone is wide-awake on those guys.
So let's figure out WHEN these guys are going to be drafted this year and determine whether they still hold value there or if these sleepers are already over-rated. Here's the list and where you'll need to grab them:
Desmond Jennings (OF, TAM): Jennings had a chance to replace Carl Crawford to start last season, but was sent to Triple-A Durham where he hit .275-12-39 with 17 stolen bases in 89 games. He became a fantasy sensation after he was called up on July 22, hitting .259-10-25 with 22 stolen bases and 44 runs in 63 games. The power was unexpected and I doubt he hits 20+ homers this year, but the 37 stolen bases in 44 attempts isn't surprising. He could easily be a .270-15-60-30 guy this year. As a result, he's been going around the 65th pick in NFBC pay leagues, and Top 20 among all outfielders. If you believe in him, you have to jump up and get him.
Brett Lawrie (3B, TOR): The British Columbia native and former first round pick of the Brewers is already a big hit in Toronto and he's quickly becoming a fantasy sensation at a very weak position. Thanks to his 43-game debut late last year when he hit .293-9-25 with seven stolen bases and 26 runs, Lawrie has become one of the first seven third basemen drafted in NFBC leagues. He's actually going in the Top 62 overall and I've even seen him picked ahead of Alex Rodriguez. This position lacks good, young five-category talent and fantasy owners aren't waiting long to grab this player with so much upside.
Eric Hosmer (1B, KC): Hosmer was a sleeper pick last year, but he certainly can't be considered one this year. Not after he hit .293-19-78-11 with 66 runs in 128 games for the Royals. But I bring him up because he is flying off draft boards like a seasoned vet, so don't wait if you're targeting him. He's mainly going around 40th overall and is easily a Top 7 first baseman. Don't wait if you think he's the next sure thing.
David Freese (3B, STL): The NFBC held a pay draft right after the regular season and Freese went 198th overall. By the time he had led the Cardinals to the World Series title and had secured the MVP award, Freese was being drafted 111th overall. His stock is still on the rise and you can expect him to crack the Top 100 by Draft Day. A lot of his value depends on whether he can stay healthy and whether he continues to hit behind Albert Pujols, if Albert returns to St. Louis. That's a lot of ñifsî, but this 28-year-old isn't going to come cheaply in 2012.
Jesus Montero (DH, NYY): His fantasy value is hurt by the fact that he is Utility-only in most leagues because he DH'd in 14 of 18 MLB games. It's likely that the Yankees will use him as a fulltime DH, but it's tough to see a 21-year-old not progress at some position. Either way, fantasy owners saw enough in his MLB debut (.328-4-12 in 61 ABs with a .406 OBP) and in the minors (.288-18-67 in 109 games at Triple A) to target him in 2012. He won't come cheaply as NFBC owners have grabbed him in the Top 160 recently and I think his stock will rise even more in the coming months.
Mike Moustakas (3B, KC): Moustakas didn't have the type of debut that Hosmer had in 2011, but his stock should be on the rise after his solid finish. In September, he hit .352-4-12 and over the last two months he hit .316-4-20 with an OBP over .350. He's capable of hitting 15-20 homers with 70+ RBIs and at the age of 23 is a bright spot at a dismal position. He's one sleeper who folks are still sleeping on as he's gone around 180th overall in a couple of NFBC drafts. He's a guy I'm targeting right now because I think his value is going to rise quickly.
Paul Goldschmidt (1B, ARI): Goldschmidt successfully made the jump from Double-A to the majors last year and he helped the Diamondbacks and several fantasy teams reach the promised land as well. After hitting .306-30-94 in just 103 games at Double-A Mobile, Goldschmidt was promoted to Arizona and hit .250-8-26 in 48 games. His power is legit and he can hit them out of the park to all fields. He's being drafted everywhere from the Top 120 to 160, so be prepared. But I expect him to go around the 150 spot and among the Top 17-18 first basemen. There's still value here.
Jason Kipnis (2B CLE): At a very weak offensive position, Kipnis brought us a little reprieve as he hit .272-7-19-5 in just 36 games with the Indians and is now a top sleeper pick for 2012. Kipnis was hitting .280-12-55-12 at Triple-A Columbus at the time of his call-up after hitting above .300 the two previous years in the minors. He has good upside, which would explain why he's being drafted in the Top 120 right now. You can't sit back and wait if you want this 24-year-old this year.
Dustin Ackley (2B SEA): The Mariners believe they have found their second sacker as well. The second overall pick of the 2009 draft hit .303-9-35-7 with a .421 OBP at Triple-A Tacoma before getting the call from the Mariners. He impressed over the last 90 games, hitting .273-6-36-6 with a .348 OBP. He needs work defensively, but the bat will perform. Fantasy owners agree and now Ackley is going in the Top 140 overall. Among second basemen, he's going in the Top 11, just below Kipnis. It's good to see so much young talent making an impact in our game. But that young talent with upside doesn't come cheaply. If you want one of these guys, make sure you know WHEN they are likely to go and step up before then to get them on your roster. It's now more important to identify WHEN these sleepers are going than identifying WHO the sleepers are.
(Greg Ambrosius is the founder of the National Fantasy Baseball Championship and a member of the Fantasy Sports Writers Association Hall of Fame and the FSTA's Hall of Fame. For more information on the NFBC, contact him at gambrosius@stats.com or go to nfbc.stats.com).
For more information about the terms used in this article, see our Glossary Primer.
Free Weekly eNewsletter
The industry's #1 analytical weekly e-mail newsletter is ABSOLUTELY FREE!
More Information
Shopping Cart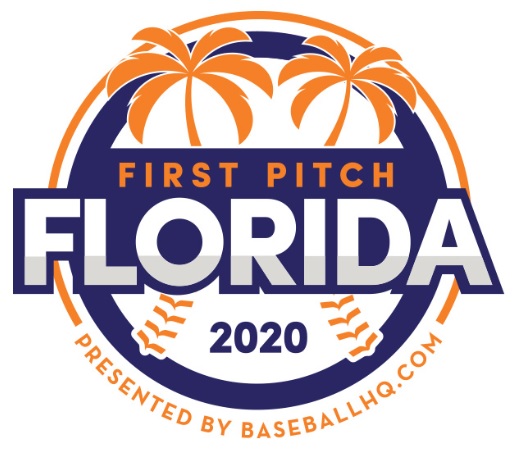 Inaugural Event!
February 28-March 1, 2020
St. Petersburg, FL
Early-bird registration now open!