NFBC: Finding Value in Closers is Never Easy
By Greg Ambrosius
March 1st, 2012 12:01am
Latest NFBC Average Draft Report: The Top 350
When the Houston Astros announced on February 28 that Brett Myers (RHP, HOU) would be their new closer, it showed just how fluid the closer's role can be. Here you had a No. 3 starting pitcher with minimal value suddenly becoming a game-changer. It proves that really anyone can be put in that role at any time.
Let's all admit this fact right now: No one saw this move coming. Certainly not fantasy baseball owners, who study rotations and bullpens religiously. In the NFBC, Myers had an Average Draft Position (ADP) of 335 and he ranked 87th among all starting pitchers. Now he has to move into the Top 180 overall and among the Top 25 closers. He suddenly has value when before he had very little.
That's how it works with closers. Today's stars are tomorrow's bums and vice versa. It's easily the most fluid and frustrating position in fantasy baseball.
For further proof, look at last year's closers. The top closer in 2011 was Carlos Marmol (RHP, CHC). I know, a bad memory that we'd all like to forget. But he wasn't alone. Only five of the Top 10 closers selected last year are back in the Top 10 this year and some of them—Neftali Feliz and Francisco Rodriguez—aren't even closers anymore.
The best closer of 2011, in fact, was the 18th closer picked on Draft Day. Craig Kimbrel (RHP, ATL) is easily the top closer to get in 2012 and yet he went 164th overall last year. This year his ADP is 66 and the next closer being selected in NFBC drafts is Mariano Rivera (RHP, NYY) at 97. That's a huge gap and one we certainly haven't seen among the top two closers in a while. Kimbrel's MLB best 46 saves, 127 strikeouts and 2.10 ERA are all very impressive from his Rookie of the Year season, but can we trust any good closer to repeat that type of performance?
Outside of Kimbrel going so high, there's very little change in the value of closers from 2011 to 2012. NFBC owners used to take closers in the Top 60 5 or 6 years ago, but no more. They've been burned enough to stay away until around Pick 100. Only Kimbrel (66th), Rivera (97) and Jonathan Papelbon (98) are now going in the Top 100 overall. After that, you can mix and match 20 closers in the next 75 picks and half of them will probably fail.
Let's take a look at the Top 25 closers being drafted in the NFBC and their ADPs:

Name               ADP
======================
Craig Kimbrel       66
Mariano Rivera      97
Jonathan Papelbon   98
John Axford        108
Drew Storen        109
Heath Bell         118
JJ Putz            129
Jose Valverde      131
Joel Hanrahan      132
Brian Wilson       134 
Joakim Soria       136
Ryan Madson        137 
Andrew Bailey      141
Sergio Santos      144
Jordan Walden      150
Jason Motte        156
Carlos Marmol      163
Brandon League     165
Huston Street      168
Joe Nathan         169
Chris Perez        170
Kenley Jansen      171
Kyle Farnsworth    177
Rafael Betancourt  181
Frank Francisco    200

This list looks nothing like last year's closer list, but then we should be used to that. The names and numbers change every year, except for Rivera. He's been the one constant at this position, but at age 42 he could be staring at his last season in pinstripes. Here were last year's Top 20 closers:

Name               ADP
======================
Marmol              81
Bell                87
Soria               88
Wilson              90
Feliz               95
Rivera             101
Papelbon           110
Frncsco Rodriguez  120
Axford             121
Matt Thornton      135
Perez              136
Jonathan Broxton   138
Valverde           142
Street             145
Nathan             155
Bailey             158
Putz               160
Kimbrell           164
Francisco Cordero  168
Ryan Franklin      174

Interestingly, the high picks this year were the value picks from 2011. Drew Storen (RHP, WAS) was picked 186th overall last year and is now in the Top 110. The same value was found with Hanrahan (180 last year), Putz (160), Madson (317), Santos (677), Walden (420), Motte (394) and Jansen (472).
Is there similar value this year? It's always possible. Addison Reed (RHP, CHW) is going 260th overall and outside of the Top 30 among closers, yet he could easily unseat Matt Thornton (LHP, CHW) at some point as Chicago's new closer. The Dodgers may start out the season with a bullpen-by-committee, but Jansen looks like the one to get ahead of Javy Guerra (RHP, LA) (252). You get skills and value with Jansen.
Betancourt is an unknown in his new role, but he seems to have the fastball to lock down saves in Colorado and he's being drafted 24th among closers. In Oakland, Brian Fuentes (LHP, OAK) and Joey Devine (RHP, OAK) are fighting for that job and one of them could be a bargain pickup.
In the NFBC, it's impossible to win the $100,000 grand prize by punting saves, so you must find value in closers. Value can be found in the likes of Jansen, Walden, Motte, Betancourt and Reed. The smart money would say to grab a top closer and one of these lower value picks, but one can also grab two of these lower-tier closers and add someone like Reed later.
If you're looking for real big sleepers, closers who could emerge after Opening Day, don't lose sight of Broxton in Kansas City, or even Francisco Rodriguez. The Brewers will be trying to deal him all year and some team may need a mid-season closer. Also keep an eye on Vinnie Pestano (RHP, CLE), who could start the year as Cleveland's closer while Chris Perez (RHP, CLE) recovers from an oblique injury. He throws hard, has experience in this role and could keep the job if he starts out hot. You just never know.
It's a gamble play on my part to avoid the top closers, but then every time you pick a closer it's a gamble. With any luck, you'll own a bad starter like Myers who suddenly becomes a semi-valuable closer. Those are the type of breaks we all need every season.
(Greg Ambrosius is the founder of the National Fantasy Baseball Championship and a member of the Fantasy Sports Writers Association Hall of Fame and the Fantasy Sports Trade Association's Hall of Fame. For more information on the NFBC, contact him at gambrosius@stats.com or go to nfbc.stats.com).
For more information about the terms used in this article, see our Glossary Primer.
Free Weekly eNewsletter
The industry's #1 analytical weekly e-mail newsletter is ABSOLUTELY FREE!
More Information
Shopping Cart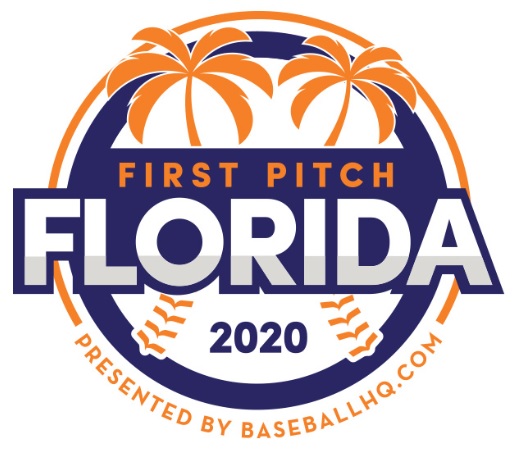 Inaugural Event!
February 28-March 1, 2020
St. Petersburg, FL
Early-bird registration now open!