NFBC: Effects of recent player movement
By
January 27th, 2012 12:00am
While many of us sports fans were enjoying the NFL playoffs these last few weeks, the MLB Hot Stove League turned up the heat recently with a couple signings, a big trade and an international free-agent. All of this is well and good for Major League Baseball, but more importantly, how do these moves impact fantasy baseball (and NFBC) owners?
Yu Darvish (RHP, TEX): This was a huge investment for the Rangers, who spent in excess of $51M. He has ace potential, but we've all learned that dominating in Japan doesn't necessarily translate into instant major league success.
Still, fantasy players are diving in on Darvish since his signing with the Rangers. In earlier NFBC drafts, Darvish was taken in the 10th round or around pick 150. When the Rangers made their post, he was being picked in the 8th round, or around pick 125. In our last three drafts since the signing, Darvish has gone 104th, 96th and 81st. That's a huge jump in the last two weeks. If you plan on drafting Darvish, you'd better adjust your draft boards because with the buzz surrounding him, he's not going to be around after pick 100.
Michael Pineda (RHP, NYY): The Yankees landed a 23-year-old potential ace in the trade with the Mariners, but for fantasy purposes it may have actually hurt Pineda's value for 2012. Yes, he's definitely going to win more games—he had only nine in 2011—and East Coast drafters are going to drool over this young star. But die-hard fantasy owners know that his home/road splits were noticeable and moving from Safeco Field to Yankee Stadium is going to result in a higher ERA and WHIP.
Pineda's early NFBC ADP was 93, which means he went early in the sixth round. Just before the trade, he went 105th, 98th and 105th. Since the trade, Pineda has actually gone almost a round later, going 112th, 114th and 111th. Instead of the trade increasing Pineda's fantasy value, leaving Safeco Field has hurt his value a little. Still, Pineda will be a valuable pickup on Draft Day.
Jesus Montero (C/DH, SEA): Opposite of Pindea, Montero going from a hitter's park and a high profile team to a pitcher's park and a low-profile team has actually increased his fantasy value. He is going at least a full round higher since the trade -- and in some cases much higher. The reason is simple: He is guaranteed a full-time job in Seattle and even though in most fantasy leagues he starts the season with UT-only eligibility, the Mariners plan on using him at catcher enough to give him eligibility there very soon.
Montero has the potential to be a Miguel Cabrera-type hitter for the next decade. The Mariners are ready to build their offense around him. Fantasy owners know that and want his bat now. Before the trade, his ADP was 168 and in three previous drafts he went 163rd, 173rd and even 188th. His value was falling because the Yankees were going to use him fulltime at DH. Since the trade, he's gone 112th, 153rd and 156th. He's going one to two rounds earlier than before. In the FSTA Experts League last week in Las Vegas, Montero went 117th overall. If you want him, expect to pay more for his services now that he's in Seattle.
Prince Fielder (1B, DET) and Miguel Cabrera (3B/1B, DET): Fielder's ADP was already at 10, but don't be surprised if it drops slightly with this signing. Remember, he hit 24 home runs at Miller Park last year and no left-hander has ever hit more than 12 home runs at Comerica Park in any one season. He will put up big numbers hitting behind Cabrera, but expect him to land between 10 and 15 on Draft Day. As for Cabrera, the arrival of Fielder can't hurt his value and even though his ADP already was 3, some folks are touting him as the new No. 1 pick. He did go No. 2 overall in our last two NFBC drafts, so don't be surprised if Cabrera gets a slight bump in value.
Yoenis Cespedes (OF): The next big free agent signing could be Cespedes, the Cuban defector who was just granted free agency and some compare to Raul Mondesi. He's still a relatively unknown in fantasy circles, with an ADP of around 255. But he's moved up a round or two in recent drafts and he went 210th in an NFBC draft. Don't be caught off guard if you're drafting now because once he signs his value is sure to rise.
Astute fantasy-leaguers know when it's time to turn off the NFL and turn on the baseball news. In case you didn't realize it already, that time is NOW! Good luck in your draft preparation and continue to follow these trends so that you're not caught by surprise on Draft Day.
Greg Ambrosius is the founder of the National Fantasy Baseball Championship and a member of the Fantasy Sports Writers Association Hall of Fame and the Fantasy Sports Trade Association's Hall of Fame. For more information on the NFBC, contact him at gambrosius@stats.com or go to nfbc.stats.com).
For more information about the terms used in this article, see our Glossary Primer.
Free Weekly eNewsletter
The industry's #1 analytical weekly e-mail newsletter is ABSOLUTELY FREE!
More Information
Shopping Cart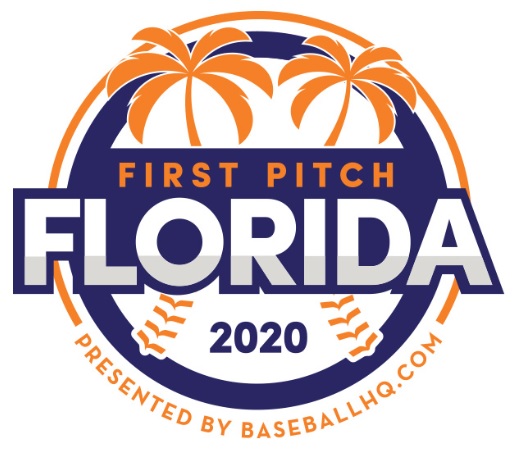 Inaugural Event!
February 28-March 1, 2020
St. Petersburg, FL
Early-bird registration now open!