NFBC: The education of an NFBC newbie
By Kristopher Olson

@KO_Reporter
February 1st, 2022 1:04am
If, like me, you spend any significant amount of time on fantasy baseball Twitter, you may now find yourself where I was a year ago: staunchly loyal to your home leagues but some combination of increasingly curious and out-of-the-loop that much of the discussion about draft position and strategy centers around leagues hosted by the National Fantasy Baseball Championship, or NFBC for short.
Eventually, I succumbed to the FOMO and signed up for a "Triple Play" package in 2021, buying one entry each into three different NFBC formats: the Online Championship, a 12-team mixed league with weekly FAAB transactions; Best-Ball Cutline, a 10-team, points-based format with only two FAAB periods and, as the name implies, a "cutline" you need to stay above to keep playing; and Draft Champions, a 15-team, 50-round draft-and-hold format with no FAAB whatsoever.
BaseballHQ colleague Bryan Rudd recently wrote about Draft Champions strategy, and Brant Chesser wrote about Cutline strategy last year. Both of their pieces are recommended reading for players considering dipping their toes in either of those types of contests. The Online Championship (12 teams) and the higher stakes Main Event (15 teams) are more standard mixed leagues with which most readers will be more familiar.
While I consider my maiden voyage a success, with money finishes in the Online Championship and Draft Champions — as fantasy sports enthusiast Meatloaf (RIP) would say, "two out of three ain't bad" — there are always things that you can do better. To that end, I thought I would share a few thoughts that bubbled to the surface as I autopsied my squads, in the hopes of helping you go more boldly into the NFBC world, should you choose to do so.
Did I overthink KDS?
One of the first decisions a manager playing in most NFBC contests has to make is deciding the slot(s) from which he would prefer to draft, as most NFBC leagues assign draft position using the Kentucky Derby System, or KDS.
If your name gets pulled first from the virtual hat, you don't get the first pick overall — unless you want it. Rather, you get your first "pick of picks," based on a ranked order you set. Last year, my initial impulse was just to leave the order as 1, 2, 3, 4, etc., but not for the reason you might think.
My thinking was guided by a blurb that appears annually in the Encyclopedia of Fanalytics in the Baseball Forecaster under the header "What is the best seed to draft from?" The section makes the point that the draft "flattens" the longer it goes on, the difference in value between the first player picked in a round and the last player in a round never greater than it is in Round 1.
However, the Encyclopedia of Fanalytics also notes that our 18-year success rate in identifying the players who ultimately provide first-round value is only 33.7 percent. Last year's hit rate was even worse than usual (3/15, or 20 percent), matching 2018 for a record level of ineptitude.
I have long believed that a better — or at least more interesting — straight draft format would be to "flip" the third round so that the order matches the second round, before the order resumes alternating. In other words, in a 15-team league, Team 1 would get Picks 1, 30, 45 and 46; Team 15 would get Picks 15, 16, 31 and 60. Until that becomes the industry standard, Pick 1 has a modest theoretical advantage, even if it rarely becomes one in reality.
But last year, I managed to talk myself out of picking as early as possible. After monitoring chatter on Twitter about how others were setting KDS, I thought I detected a small market inefficiency. Most people seemed keen on not dropping below Pick 7 or 8. I thought that group of eight could be expanded by two names: José Ramírez and Shane Bieber. So, I made No. 10 my first choice, followed by 9, 8, etc. With few others clamoring for slot 10, I landed it across the board.
At first blush, it might seem like my strategy "worked." But that analysis fails upon closer inspection. It only feels like it worked because, in two of the leagues, I landed Ramírez, and in the other, Gerrit Cole surprisingly slipped to No. 10, which worked out OK, too. In other words, while I avoided the worst of the Round 1 landmines, that was probably more serendipity than anything else. If, say, Mike Trout had fallen to No. 10, I probably would have taken him.
For now, I think I am back to square one with KDS, leaning towards trying to pick as early as possible in Round 1. But I am once again open to having my thinking evolve as draft season wears on.
At the end of the day, though, it's probably best not to overthink KDS. You can assemble a winning lineup drafting from any position. It's like what my wife used to tell our then-toddler son before the quarter went in the gumball machine: You get what you get, and you don't get upset.
Ace(s) in the hole
If you asked me which two players most responsible for helping me hold my own in NFBC in 2021, my answer would be John Means and Nathan Eovaldi. I drafted them with picks 255 and 250, respectively, in the Online Championship; and 291 and 250 in my draft-and-hold. I reached a little earlier, pick 179, to get Eovaldi in Cutline, where starters tend to get pushed up the draft board, given their higher ceiling for scoring points than relievers.
To be sure, it is good to roster value of any kind during the draft, but the volatility of starting pitching may heighten the importance of striking gold with at least a couple of your "depth" starter choices. I certainly found that to be true when the pitchers I had drafted as my starting pitching core began to suffer from injury and/or a downturn in their results.
I may not go so far as to cross a majority of the available draft pool, as is reportedly the approach of some prominent high-stakes NFBC players. But I will once again develop a "short list" of depth pitching targets, in the hopes of replicating the success I found in Round 15 and later with Means and Eovaldi.
To that end, I'll continue to keep an eye on Stephen Nickrand's corner of this website. Candidates he has already identified this offseason, on whom I will do deeper dives include Triston McKenzie (current ADP: 231), Huascar Ynoa (234), Aaron Ashby (263), Jon Gray (266) and Bailey Ober (270).
I'll also be keeping an eye on the Bloom Boards posted by BaseballHQ's Ryan Bloomfield on Twitter, especially after Eovaldi's ubiquitous mentions on last year's boards became a running joke.
Trim the flab from FAAB
Coming in, I knew that the no-trades format of NFBC leagues would be one of the biggest adjustments for me in terms of balancing my rosters. But I may not have fully appreciated the multiple layers of nuance that go into managing a seven-player bench, as one has in NFBC's FAAB leagues like the Main Event and Online Championship.
In season-long leagues, I am more than comfortable amassing a surplus in a certain stat category and then trading from strength. But in NFBC leagues, that would no longer be possible.
But when the rubber hit the road, I found that shaking the mindset of acquiring "surplus" was more easily said than done, especially in terms of thew eekly FAAB runs. Too often, I placed my highest bids on the "best player available," regardless of position or stat contribution, while giving inadequate consideration of how that player fit with my roster. To be sure, there is some value in playing "keep away," bidding on the hot free agent of the week so that your opponents don't get him.
But the error of my ways became most apparent towards the end of the year, after the standings in saves had stratified. That took some managers out of the bidding for emerging closers. I wound up adding too many shares of Kyle Finnegan and Dylan Floro to teams already flush with saves. Almost any other type of player would have been more useful for my specific teams.
A side benefit to reorienting my lists based on stats or positions of need is that I may well have been able to use fewer FAAB to roster less popular players, reserving more for future bids.
The question "What does my team need?" also goes beyond just stat categories. I should have paid more attention to hitter positions where I had inadequate depth. At times, I left myself without the ability to make a midweek switch (NFBC allows hitter moves on Mondays and Fridays) when an IL stint (COVID or otherwise) suddenly arose, sometimes even when knew a player was contending with a nagging injury.
Team need is one of the concepts captured in "A New Framework for FAAB Bidding" by Ed DeCaria, one of the gaming research abstracts printed in the 2022 Baseball Forecaster.
DeCaria's framework also captures another idea that has been kicking around my brain as I have reflected on my maiden NFBC voyage: fungibility. Too often, if I needed, say, a first baseman, I would bump up a bid on my "top choice" — or on the whole group of players — when the third or fourth name on the list may well have worked out just as well, if not better.
In these instances, I would have been better off placing smaller bids across the board and accepting my fate, while reserving those big-dollar bids for truly special (read: "unique") players. At least in some cases, I still would have gotten my first choice, and even if not, the dropoff would not have been that great.
Of course, even when the market decides a player is "special," it does not always get it right. The subject of one of the first FAAB splurges of the 2021 season was Julian Merryweather, after he opened the season with a pair of quick saves.
Even though Merryweather quickly revealed himself to be fool's gold, a season's worth of saves is something worth chasing. In some leagues, Emmanuel Clase was the subject of bidding wars, too, and those winning bids worked out more than fine.
In other words, I'll resist the urge to overlearn the lesson from Merryweather's cautionary tale and continue to go hard, selectively, after potential difference makers, while paring back bids when any one of several warm bodies will do.
Look ahead, but not that far
Sticking with the FAAB leagues, to the extent that I feel like I have "extra" reserve-list spots to play with, I am going to try to do a better job in 2022 of "looking around corners" and bid a week early on pitchers projected for a two-start week in eight days, or hitters about to embark on rehabilitation stints or a week away from a swing through Coors Field.
To the extent that you have the luxury of being to forego any immediate contribution from one of your bench players at all, this approach — where the prospect of a return on your investment of a bench spot is only a week out on the horizon — seems smarter than waiting out the interminable and uncertain rehab of a player like Chris Sale or Luis Severino.
I'm more on the fence as to whether I made a mistake cutting my last-round pick in one league, Brent Suter, after noticing that nearly no one was making much of an effort to roster relievers without a path to save chances.
Sure, those 12 wins would have been nice to have, and given the current trend of wins away from starters to relievers, maybe Suter's was foreseeable to some degree. But relief wins are still hard to project, and if they do not come in a given week, starting a low-Dom reliever like Suter will create a strikeout deficit that you will need to address.
On the right roster, maybe a pitcher like Suter fits. But Suter's 12-win season seems a bit too fluky to dedicate a roster spot to chasing.
Of course, you can help create the opportunity to look two weeks ahead or stand by a player like Suter by having at least a couple of hitters who are eligible at multiple positions. As Chesser explains, drafting players who are multi-position eligible is a core strategy in Cutline, but it is also quite valuable in FAAB leagues, creating flexibility not only with setting your lineup twice a week but also with free agent bidding.
I won't go so far as to reach for a lesser skilled player just because he plays more than one position. But when trying to break a tie between comparable players, multi-position eligibility is right there at the top of the list of factors I will consider.
For more information about the terms used in this article, see our Glossary Primer.
Free Weekly eNewsletter
The industry's #1 analytical weekly e-mail newsletter is ABSOLUTELY FREE!
More Information
Shopping Cart
SAVE THE DATE!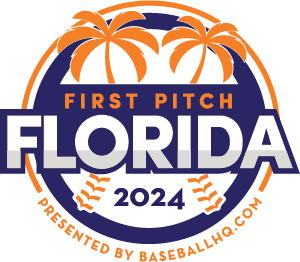 March 1-3, 2024

Clearwater, FL