NFBC: Do We Really Need to Draft Two Catchers?
By Greg Ambrosius
February 12th, 2012 12:01am
One of the hardest chores of putting together a winning fantasy baseball team is finding two serviceable catchers. Notice that I didn't say two good catchers, but two serviceable catchers.
Every year we all curse the Founding Fathers of Rotisserie Baseball for creating a game that requires you to not only carry, but start two catchers for the entire season. Damn you Daniel Okrent! Damn you Glenn Waggoner! Why, oh why, did you have to add that wrinkle to this challenging pastime of ours?
The answer is simple: No MLB team can make it through a whole season with just one catcher, and thus every fantasy team must carry two catchers and find a way to not have it affect its total offensive numbers. It's never easy, but it's part of the challenge every year because the catching pool has never been overstocked with hitters.
This year is no different. We are again looking at a thin position and we are coming off a season in which we were damaged by our love of catchers. That won't happen again, will it?
Here are a few lessons we learned from 2011 and trends we should know about this year:
Not So High: Last year we saw Joe Mauer, Buster Posey and Victor Martinez all going by the third round with Average Draft Positions in the NFBC of 28, 33 and 34, respectively. Not far behind were Brian McCann (ADP of 46) and Carlos Santana (67). Mauer and Posey were both injured much of the year and McCann landed on the DL once and missed 34 games. That's five catchers in the Top 70 from 2011. This year, only Santana (35), Mike Napoli (39) and McCann (61) are going in the Top 70. Victor Martinez was actually the top-rated catcher for 2012 (ADP of 34) before he was lost for the season with a knee injury. All that did was reinforce our belief that you can't trust a catcher to stay healthy long enough to justify a high draft pick.
Where are the bargains?: Each year there are fantasy owners who want to lock down that one stud catcher so that they don't have to worry about that position later on. But as we found out last year even with the superstars, there are not guarantees. While some went for Mauer, Posey and V-Mart in the first three rounds, others found bargains much lower in the draft. In 2011, the best bargain at this position was Alex Avila, who had an ADP of 367 and who went on to hit .295-19-82. Mike Napoli also turned out to be a bargain from the 112th spot (.320-30-75). Other bargains included Jonathan Lucroy with an ADP of 399, Yadier Molina (244) and Miguel Montero (126).
Current Trends: While this position isn't as top-heavy as last year, there is a push to get one of the top nine catchers in mixed leagues. The drop-off is so noticeable after the top nine that this first tier of catchers keeps inching higher and higher on the draft boards. Our top nine catchers and their ADPs so far in the NFBC include:

Carlos Santana   35
Mike Napoli      39
Brian McCann     61
Buster Posey     74
Matt Wieters     79
Joe Mauer        82
Miguel Montero   88
Alex Avila      101
Yadier Molina   155
It's a major drop-off after that and in the 15-team NFBC leagues some teams aren't taking their first catcher until pick 250 or the 17th round. That's wild. But this first tier is standing out so much that if you want someone like Wieters or Montero or Avila, you better not wait long because they could go sooner than you expected.
The next 6 and their ADPs:

J.P. Arencibia  182
Wilson Ramos    194
Russell Martin  208
Geovany Soto    224
Kurt Suzuki     228
Ryan Doumit     249
This Year's Bargains: So where are this year's bargains? It's possible that they could be in the lower rounds again. Jesus Montero was traded from the Yankees to the Mariners and even though he doesn't currently qualify at catcher, the Mariners say he will be given every chance to catch. His ADP is 150 now and he could be a bargain there even in a tough hitter's park.
The Royals' Salvador Perez is a very interesting pickup right now with an ADP of 251 (16th among catchers). He's only 21 and he opened some eyes last year when he hit .331-3-21 in 39 games with the Royals. He won't repeat that average, but he can hit .280 with a little power and provide value where he's being drafted now. Rookie Devin Mesoraco of Cincinnati is another interesting proposition with an ADP of 269 (21st catcher overall). The 15th overall pick in 2007, this 23-year-old hit .289-15-71 at Triple-A Louisville last year and could be the starter behind the plate. His upside is there if the playing time appears. I also like the upside of Wilson Ramos, who hit .267-15-52 in 113 games with the Nationals last year.
The Youth Brigade: The one thing I really like about this position is the young talent. Nobody in the Top 20 is over the age of 30 (Napoli is 30 and Doumit is 30). Perez is 21, Jesus Montero is 22, Mesoraco is 23, Ramos is 24, and at 25 are Santana, Posey and Avila. Mauer is still only 28, as is McCann, Montero and Kurt Suzuki. There's some serious upside here.
The Second Catcher: Finding a No. 1 catcher is tough enough, but finding two good catchers? Again, look at Perez, Mesoraco, Chris Iannetta (ADP of 265), Lucroy (255) and Carlos Ruiz (282) for serviceable production from your No. 2 catcher. They won't hurt you.
I still blame the Founding Fathers for making us carry two catchers all year long, but honestly I like our choices this year. It's not as bad as we've seen in the past and with a little luck even that second catcher may come through for you. Wouldn't that be something if the catcher position actually won a league title for you in 2012? Now that would be something to be thankful for.
(Greg Ambrosius is the founder of the National Fantasy Baseball Championship and a member of the Fantasy Sports Writers Association Hall of Fame and the Fantasy Sports Trade Association's Hall of Fame. For more information on the NFBC, contact him at gambrosius@stats.com or go to nfbc.stats.com).
For more information about the terms used in this article, see our Glossary Primer.
Free Weekly eNewsletter
The industry's #1 analytical weekly e-mail newsletter is ABSOLUTELY FREE!
More Information
Shopping Cart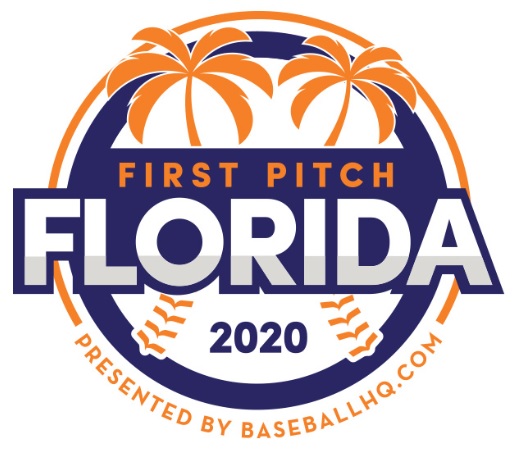 Inaugural Event!
February 28-March 1, 2020
St. Petersburg, FL
Early-bird registration now open!