NFBC: Checking in on the ADPs of some rebound candidates
By BaseballHQ
February 6th, 2012 12:00am
I find it almost comical to read some MLB player notes at this time of year because every player is "coming into camp in the best shape of his life" or "ready for a breakout season", or better yet, "recovering faster than expected from last year's injury." Nobody is hurt at this time of year and everyone has figured out what they did wrong last year.
Well, guess what? Fantasy owners aren't dumb enough to believe these pronouncements. We've been through the meat grinder before and we've seen those same players commit the same mistakes and those same injury-riddled players suffer the same injuries. We're not falling for all of this off-season hype again.
Let's concentrate on some of the top stars who failed to meet expectations last year because of injuries and are now major question marks heading into this year's drafts. Let's see where they are going right now in NFBC pay leagues and slice the crap from the player notes. We'll lead off with Ryan Howard, who suffered a torn Achilles on the final out of the NL Divisional Series.
Ryan Howard (1B, PHI): First let's read his player note from last week: "Manager Charlie Manuel said Howard is 'ahead of schedule' but is still expected back sometime in May." Okay, first off, that's not really ahead of schedule. This is an injury that takes 8 to 9 months to recover from and we all knew he could be out until May. This is a very serious injury to a slugger who generates so much power from the push of his legs. He was hurt in mid-October, so don't expect him to be 100 percent even if he does get activated by mid-May. NFBC owners agree as his Average Draft Position (ADP) was 119 before Manuel's statement, but in the last three NFBC drafts Howard has gone 123rd, 149th and 151st overall. I'm staying away from Howard this year, even at those levels.
Joe Mauer (C, MIN): Mauer struggled badly with a left knee injury last year that led to something called bilateral leg weakness. He's now working out hard this off-season and his weight is back up. He states that this is the best he's felt in years. Okay, good for Mauer, but he hit only nine home runs the year before and fantasy owners are tired of being burnt by injured catchers. Caution is the word here, with Mauer's ADP in the NFBC being 85 as he went 90th, 90th and 75th in our last three drafts.
Buster Posey (C, SF): Posey suffered a broken ankle last May in a gruesome home plate collision and is progressing well now. He's been running 30 and 60-yard sprints several times a week and will begin baseball activities this month. It's been a long road back, but thankfully the last player note says "barring any setbacks, the 24-year-old is expected to be 100 percent by the start of spring training." Now there's some insight.
Posey is a special talent whose ADP last year in the NFBC was 33. NFBC owners want to believe he can come back, but reality has set in for most owners, who saw even last year that a repeat of 2010 was going to be tough. His ADP in the NFBC now is 75, but in the last five drafts he's gone 73rd, 50th, 87th, 61st and 68th. Expect that same type of confusion to continue until we see Posey back behind the plate and running freely.
Jason Heyward (OF, ATL): I think we have a real bargain here as Heyward's ADP right now in the NFBC is 132 after being 45 last year. He was a mess from the time he showed up in bad shape last spring training and it continued through the season as he battled wrist and shoulder injuries. Now he says "I know I have to go to spring training in the best shape possible. If I do that, if I am healthy and there are no issues, then I can do what I need to do -- show up and just play baseball."
Easier said than done, but I like the potential here. Heyward has a lot of talent and like Posey, his draft position is all over the board. In the last five NFBC drafts, he's gone 153rd, 122nd, 117th, 89th and 120th. I think you'll see him move up the draft boards once we see him in spring training, so don't sleep too long on this guy. He's still just 22, but it's time to man up and play through these injuries, Jason. I think he will in 2012.
Adam Wainwright (RHP, STL): Wainwright missed all of last season after undergoing Tommy John surgery to his elbow. But 11 months later, he's reportedly back to full strength and even throwing breaking balls again. He's expected to carry a full workload in spring training and be in the Cardinals' rotation on Opening Day. His ADP in 2011 was 62 and right now his ADP in the NFBC is 91. If he can bounce back like teammate Chris Carpenter did in 2009, he will be a real bargain at this level.
Alex Rodriguez (3B, NYY): The news that A-Rod went to Germany in December for a unique blood thinning process to help his ailing knee and shoulder was concerning to the Yankees and to all baseball fans. The 36-year-old's body is starting to break down and he needs mad science to keep it going. His luster has faded to NFBC owners and he's now going around 56th overall, often landing in the fifth round of our 15-team drafts. At a very weak position, A-Rod barely stands out anymore. The fading skills and age scare me too much to draft him.
Adam Dunn (DH, CHW): He can't even blame injuries for his horrendous 2011 showing, but Dunn still says this year will be different: "I'm going into this year feeling as good as I've felt in a long time and just ready to get started and quit talking about it,'' Dunn said. Unfortunately, anybody who saw him with a bat in his hand last year isn't buying the comeback talk. He was ATROCIOUS at the plate. In the NFBC, he's going 207th overall, which can be seen as a risk-free spot or a waste of a 14th round pick. It's your call there, but I'm not buying it.
Hope springs eternal at this time of year, but even hope has its bounds. Hopefully you use common sense and not your heart when deciding whether to draft any of these players in 2012.
(Greg Ambrosius is the founder of the National Fantasy Baseball Championship and a member of the Fantasy Sports Writers Association Hall of Fame and the Fantasy Sports Trade Association's Hall of Fame. For more information on the NFBC, contact him at gambrosius@stats.com or go to nfbc.stats.com).
For more information about the terms used in this article, see our Glossary Primer.
Free Weekly eNewsletter
The industry's #1 analytical weekly e-mail newsletter is ABSOLUTELY FREE!
More Information
Shopping Cart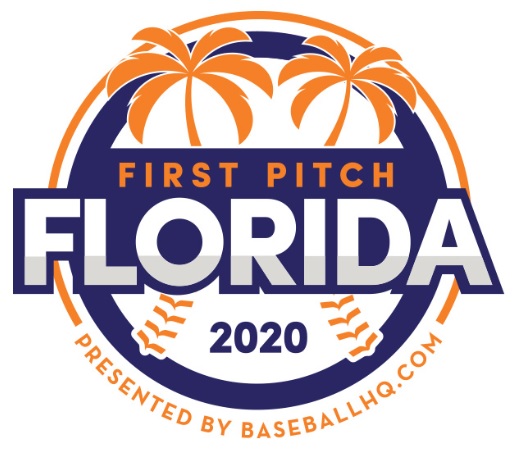 Inaugural Event!
February 28-March 1, 2020
St. Petersburg, FL
Early-bird registration now open!