MINORS: Top SS Prospects 2020
By Robert Gordon
January 27th, 2020 1:04am
Photo: Gavin Lux (INF, LA)
This week continues our annual review of the top prospects by position. Between now and Opening Day, we'll examine one position a week by looking at both those rookies ready to contribute in the big leagues now, as well as the top 15 long-term prospects at each position. Again this year, our topic schedule will mirror the position covered in Market Pulse that same day, to give you a complete look at the position.
Here's our previously covered positions:
This week, we take a look at the top shortstop prospects in baseball. Unlike 2019 when the pool of elite level prospects was relatively thin, the 2020 crop of is deeper, both with more long-term impact players and with more advanced players ready to make their mark in the majors. Part of this renewed depth is that the 2019 draft added two elite players in Bobby Witt Jr. (TOR) who went at #2 overll and C.J. Abrams (SD) who went at #6. In addition, players like Gavin Lux (LA), Wander Franco (TAM), Oneil Cruz (PIT), and Carter Kieboom (WAS) had breakout seasons with Lux and Kieboom making MLB contributions that helped their teams reach the post-season.
While the overall depth of the position is back to historic norms, it remains to be seen how many of the players on this list actually end up playing SS every day in the majors. For sure Lux, Kieboom, Nico Hoerner (CHC) and Brendan Rodgers (COL) with start their careers at spots other than SS, and will have to wait for injuries or trades to see extended action at short. At 6'3", 205 Jordan Groshans (TOR) is likely to grow out of the position and Oneil Cruz (PIT) at 6'7", 175 is even bigger and even more likely to move to 3B or OF. Of those on the list, only Franco, Witt, and maybe Royce Lewis (MIN) are likely to be elite-level defenders.
One important caveat to keep in mind is that the need for impact production and the physical demands of the position frequently create opportunities for playing time that are hard to anticipate. For example, in our 2019 Top SS column, we projected Bo Bichette, Kevin Newman, and Fernando Tatis Jr. to post a modest $1-$5 value. When the dust settled on the season, the trio had earned approximately $71 in fantasy value (Tatis $22, Newman $21, and Bichette $28). Fantasy owners looking to make a speculative pick would do well to look at players on this list. While Lux, Hoerner, Kieboom, and Rodgers will have some role in the majors in 2020, they all have the offensive upside to make a larger than anticipated impact. Even players like Willi Castro in Detroit, Jazz Chisholm in Miami, and Andres Gimenez in New York could exceed their projections due to injuries or poor performance of those middle infielders ahead of them at the major league level.
The dollar ranges listed below represent projected values for 2020. (See a more detailed scouting report on each player by following the link to his team's organization report.)
$10-$15
Gavin Lux (LA)
Lux proved that his breakout in 2018 was no fluke, putting up even better numbers in 2019 (.347/.421/.607 with 26 HR). He started the year at Double-A Tulsa hitting .313/.375/.521, earning an early promotion to Triple-A Oklahoma City. All he did there was rake to the tune of .392/.478/.719 with 13 HR in just 49 games. That explosion earned Lux a late season callup to the majors where he filled in admirably at 2B for the oft-injured Max Muncy. With a strong spring, Lux has a chance to enter the year as the Dodgers everyday 2B. If that happens, he could blow past our relatively conservative $12 projection and has to be considered one of the early favorites for the NL ROY Award.
$5-$10
Carter Kieboom (WAS)
Kieboom was the Nationals 1st round pick in 2016 and has slowly developed into one of the top all-around infield prospects in the game. The 22-year-old has a quick bat, an all fields approach, and a discerning eye at the plate. In 2019 he hit .303/.409/.493 at Triple-A while matching his career-high with 16 HR. He moves well defensively with good hands enough arm strength to stick the position, but is never going to replace Trea Turner. Kieboom was promoted in Turner's place early last season, and at times looked over-matched (5-for-39). The defending World Series champs had a busy off-season, losing their MVP candidate Anthony Rendon, adding Starlin Castro to play 2B, and bringing back veteran Asdrubal Cabrera to man the hot corner. Kieboom is said to have a shot at the 3B job, but might not break camp with a starting role, though he should plenty of action filling in at 2B, SS, and 3B and could beat our modest $7 projection.
Nico Hoerner (CHC)
Unlike some of the Cubs other home-grown talents over the last decade, Hoerner lacks the kind of loud, flashy skills that grab your attention, but he made quick work of the minors, making his MLB debut after playing just 89 games. At the plate he has a patient approach and excellent barrel awareness (31 BB/ 36 K in 337 AB), but at 5'11", 200 he lacks the size and bat speed needed to develop the kind of power most teams expect from their middle infielders in today's game. Barring any last minute moves or a disastrous spring training, Hoerner should open the year as the Cubs starting 2B and while he doesn't have the same upside as Lux and Kieboom, he gets on base enough that should put up solid counting stats in a still potent Cubs lineup.
Brendan Rodgers (COL)
It will be interesting to see what the Rockies do with Rodgers in 2020. The club has been notoriously slow to trust their top prospects over the past five years, causing some to speculate that they have delayed the maturation process for players like Rodgers, Ryan McMahon, Garrett Hampson, David Dahl, Raimel Tapia and others. While some of that speculation may have merit, Rodgers just hasn't been healthy or productive enough when he has been given the chance. A lingering shoulder injury has led to several extended stints on the DL and finally shoulder surgery in the off-season. He should be fully healthy by the start of spring training, but his MLB career slash line of .224/.272/.250 is in stark contrast to his robust minor league slash line of .296/.352/.503. Rodgers will once again open the year without a clear path to full-time AB, though a slow start by McMahon could create an opening. Fantasy owners will need to be patient and avoid prospect fatigue with Rodgers as he still has above-average offensive tools, especially in Coors Field.
Willi Castro (DET)
The rebuilding Detroit Tigers have become a wasteland for most fantasy owners, but that means that players like Castro have an opportunity to display their skills and carve out a starting role. Castro came over to the Tigers in exchange for Leonys Martin and while he lacks any plus tools, he's a switch-hitter with some power, a tick above-average speed, and solid bat-to-ball skills. Castro hit .301/.366/.467 at Triple-A Toledo and then held his own in 30 games with the Tigers. The Tigers plan to open the season with Nico Goodrum at SS and Dawal Lugo and Jeimer Candelario splitting time at 3B. None of the trio have ever posted an OPS above .750 in a full season so Castro and Isaac Paredes (3B) should see plenty of major league action in 2020.
$1-$5
Jorge Mateo (OAK)
Mateo came over from Yankees as part of the Sonny Gray deal in 2017. The 24-year-old infielder has elite speed and had his best season as a pro in 2019, hitting .289/.330/.504 with 19 HR and 24 SB at Triple-A Las Vegas. His aggressive approach at the plate (5% ct% and 73% ct%) will likely eat into his batting average, but the power and speed combination presents fantasy owners with an opportunity for profit. Mateo will likely start the year back at Triple-A and has no clear path to regular playing time, but he can play multiple positions and the A's have a solid track record of getting the most from their prospects. Worth an end-game flyer in AL-only formats.
Andres Gimenez (NYM)
The Mets signed Gimenez for $1.2 million in 2015 and while he has been slow to develop he reached Double-A by the time he turned 20. He has strong instincts at the plate, but was more aggressive in 2019 (5% bb% rate and 76% ct% in 2019) as he searched for more power. He needs to be more selective and rely on his line-drive, contact oriented approach. Gimenez is a plus runner and stole 28 bases, but was also caught 16 times. With Amed Rosario emerging as an all-star caliber SS, Gimenez will have to wait for an opening, though the 37-year-old Robinson Cano has been injury-prone the past two years.
Jazz Chisholm (MIA)
Chisholm is a high-risk/high-reward prospect and has as much raw power as any player on this list. He also has above-average speed and has the tools to be a consistent 30/15 player in the majors. The question is, will he make enough contact to tap into that power and get on base on a regular basis. An extremely aggressive approach leaves him with a career sub-70% ct% rate and a career BA of just .255. Chisholm did, however, make an adjustment in the second half of 2019, hitting .284/.383/.494 after being traded for Zac Gallen July. The off-season addition of With Jonathan Villar on a one-year, $8.2 million deal, Chisholm will start the year at Triple-A.
Long-term Top 15 SS prospects
1. Wander Franco (TAM)
2. Gavin Lux (LA)
3. Royce Lewis (MIN)
4. Carter Kieboom (WAS)
5. Bobby Witt Jr. (KC)
6. Marco Luciano (SF)
7. C.J. Abrams (SD)
8. Brendan Rodgers (COL)
9. Jazz Chisholm (MIA)
10. Oneil Cruz (PIT)
11. Jordan Groshans (TOR)
12. Ronny Mauricio (NYM)
13. Xavier Edwards (TAM)
14. Nico Hoerner (CHC)
15. Tyler Freeman (CLE)
Wander Franco (TAM)
Franco has the potential to be one of those generational players who can do it all on the baseball field. The 18-year-old Dominican shortstop (he doesn't turn 19 until March) slashed .327/.398/.487 with 27 doubles, 7 triples, 9 HR, and 18 SB between Low and High-A. He is a legit 5-tool talent and has an advanced approach at the plate with a 12% bb% rate, 1.60 Eye, and a 92% ct% - all elite levels, especially for a teenager. It will be interesting to see what the cost-conscious Rays do with Franco. At the major league level, the team is in win now mode and Franco could be ready for the majors as early as 2021.
Marco Luciano (SF)
Outside of Wander Franco there isn't a player on this list with more long-term upside than Marco Luciano (SF). The 18-year Dominican shortstop slashed .302/.417/.564 and is just starting to tap into his raw power, with some scouts giving him grades of 60 or 70 on his power. He has a discerning eye at the plate, a double plus arm, and above-average speed. Luciano earned a 9C grade and our own Jeremy Deloney said about Luciano "He could be a .300 hitter with 25+ HR and 25+ SB if not more." Watching video of Luciano will give you some idea of what scouts mean when they say, "he's a player you can dream on."
Bobby Witt Jr (KC)
The Royals were thrilled to land Witt Jr. with the 2nd overall pick in the 2019 draft. The 5-tool prospect has the potential to be a 20/20 middle of the order hitter. He runs well, has good range, soft hands, and a cannon for an arm and is a true SS. The 19-year-old Witt will likely be on the fast-track to the majors and has the tools and pedigree to be a star.
For more information about the terms used in this article, see our Glossary Primer.
Shopping Cart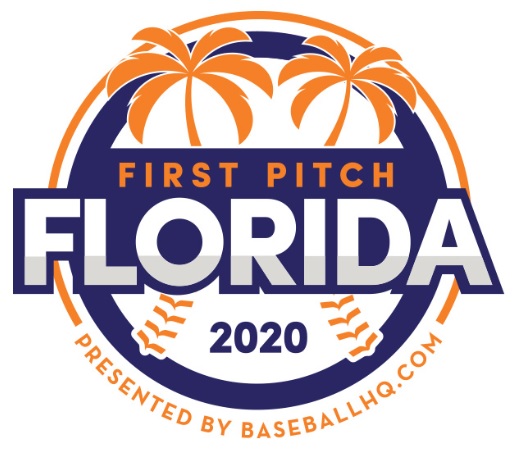 Inaugural Event!
February 28-March 1, 2020
St. Petersburg, FL
A few seats still left!