Minors: Top 2B Prospects 2020
By Chris Blessing

@C_Blessing
February 3rd, 2020 1:04am
(Photo: Mauricio Duran, 2B, SF)
This week continues our annual review of the top prospects by position. Between now and mid-March, we'll examine one position a week by looking at both those rookies ready to contribute in the big leagues now, as well as the top 15 long-term prospects at each position. To give you a complete look at a position, our topic schedule mirrors the position covered in our Market Pulse series, which was also published today.
Here's our Previously Covered Positions:
This week, we look at the second base prospects. Referencing last week's look at shortstops, you'll see a lot of future fantasy 2B who are covered as SS, since it's their natural position, and not 2B. Dodgers SS prospect Gavin Lux and Cubs SS prospect Nico Hoerner are likely Opening Day 2020 performers at 2B. While each possesses the ability to stick at SS, each has a better defender and established hitter already entrenched on the MLB depth chart.
The 2B crop is about where it's been the past decade or so. However, the top 5 guys seem stronger than past years. There are two top 50 prospects in this bunch, Rays prospect Vidal Brujan and White Sox prospect Nick Madrigal, who missed a top 50 ranking by 1 point. Both prospects are very similar with ct%, solid bb% and speed pushing their respective profiles and low hard contact rates dampening some of the hype.
A pair of Indians prospects, Brayan Rocchio and Aaron Bracho, and Nationals prospect Luis Garcia each round out the Top 5. Rocchio and Bracho are both lower minor options who have a great chance at becoming HQ100 prospects next season. Rocchio is a lot like the previously mentioned 2B prospect Brujan and Madrigal. Rocchio relies on ct%, bb% and speed to push the profile. However, he's shown an ability to find barrel more often than Brujan and Madrigal have in their careers. Bracho has a power-driven hit tool. He absolutely scolded the ball in the Arizona (rookie) League. He has the best offensive upside amongst the entire group of 2B this year. There is 25+ HR potential with a high OBP in Bracho's profile. Garcia has fallen off on prospect lists mostly due to lacking overall upside (questionable power, lack of speed). Making it to Double-A before his 20th birthday was a huge accomplishment. Garcia has the tools to be a good second-division starter at 2B.
The dollar ranges listed below represent projected values for 2020. (See a more detailed scouting report on each player by following the link to his team's organization report.)
$16-$20
Nick Madrigal (CHW)
Madrigal is clearly the top rookie 2B option this season. He possesses two 80-grade (20-80 scouting scale) tools, an 80-grade glove and 80-grade contact skills, which will get him into the White Sox lineup early. Split between the 3 highest minor league levels, the RHH Madrigal had a 97% ct%. He very rarely strikes out and is a .300 hitter waiting to happen. However, Madrigal lacks oomph in his bat. Preferring to serve balls up to where fielders aren't present, his natural swing is more inside out than pull-dominant. While he'll spray the ball across the diamond, he's at his best working the 3-4 and the 4-6 hole with ground balls or hitting balls over the infielder's heads. The speed should play too. Think Kevin Newman-like production with less HR power.
$11-$15
Mauricio Dubon (SF)
The Giants acquired Dubon at the trade deadline last season in the Drew Pomeranz deal with Milwaukee. Dubon spent the last month as the Giants everyday 2B, holding his own. The RHH Dubon brings good contact skills and an ability to find barrel in his swing. He is also extremely aggressive at the plate, which limits his ability in OBP formats. Dubon could get to average power at projection. However, right now, he tops out at 10-15 HR. He's lost some of his running speed in recent seasons. Dubon is still a threat to steal 15-20 bags in a season.
Long-term Top 15 2B prospects
1. Vidal Brujan (TAM)
2. Nick Madrigal (CHW)
3. Brayan Rocchio (CLE)
4. Aaron Bracho (CLE)
5. Luis Garcia (WAS)
6. Mauricio Dubon (SF)
7. Jahmai Jones (LAA)
8. Michael Busch (LA)
9. Travis Blankenhorn (MIN)
10. Terrin Vavra (COL)
11. Kendall Simmons (PHI)
12. Miguel Hiraldo (TOR)
13. Kody Clemens (DET)
14. Esteury Ruiz (SD)
15. Ezequiel Duran (NYY)
While the list drops considerably after Mauricio Dubon, there are still some good players here. Twins prospect Travis Blankenhorn is an under-the-radar grab with his offensive skills pushing his overall profile. Possessing 25+ HR power in swing and frame, outside of Aaron Bracho, Blankenhorn has the most power projection. However, the hit tool may not be strong enough to catch up to higher velocities. Making Blankenhorn's case interesting is his versatility defensively. The LHH Blankenhorn may only have the bat for 2B every day, he could also play a corner OF position and 3B. He has a real chance at a utility roll.
Rockies prospect Terrin Vavra is an OBP dream. A selective hitter, Vavra uses superb plate discipline to force pitchers into deep counts, which leads to favorable outcomes. A LHH, Vavra uses all fields. However, his opposite field prevalence doesn't help him drive the ball. A slim physical profile and a flat bat path also limits his ability to become a power threat. The hit tool will push the profile. However, in regular 5x5 formats, Vavra only offers one category fulfillment.
Like Bracho, power drives Yankees prospect Ezequiel Duran hit tool. Duran is a strong player with a raw swing. At his best, he's driving balls to the gap and will sell out to the pull-side for HR power. Currently, spin recognition and inconsistent swing path hurt his profile. Duran can go through stretches where he struggles elevating the ball off the bat. However, his strength will often win out and can muscle balls he gets bear on out to the opposite field. Duran sticks at 2B due to plus defensive skills. In the lineup, his profile screams bottom 3rd of the order on a contending team.
For more information about the terms used in this article, see our Glossary Primer.
Shopping Cart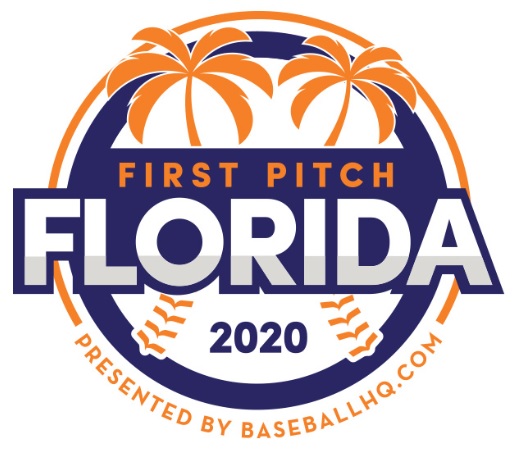 Inaugural Event!
February 28-March 1, 2020
St. Petersburg, FL
A few seats still left!