MINORS: Revisiting prospect evaluations
By Chris Blessing

@C_Blessing
August 15th, 2019 12:04am
In an industry where we celebrate our successes and pray people forget about our misses, articles revisiting player evaluations tend to be more filler than actual analysis. The only way any of us get better at what we do is taking stock of our past evaluations and figuring out what could have been done differently. In a decade of prospect coverage, I've submitted several evaluations. Since 2015, my first year at BHQ, I've made over a thousand different evaluations, opinions you can find on this site, on social media, in books (Baseball Forecaster & Minor League Baseball Analyst), in publications (USA Today Sports Weekly & Lindy's Baseball Preview), and on select podcasts. I've been wrong a lot! However, overall, the bulk of my evaluations have stood the test of time. Today, I'm looking back at a few evaluations, some good, some bad, and some indifferent, to explain what I saw at the time and how those lessons fuel future evaluations.
Nate Pearson
A few weeks ago, BHQ released its 2019 Mid-season Top 50 list. As per usual, I contributed to the list. One of our biggest movers up the list was Blue Jays RHP prospect Nate Pearson. I had been extremely harsh in my evaluation of Pearson in one our HQ100 roundtables after the release of the 2019 HQ100. The group ranked Pearson 79th on the HQ100. I didn't have Pearson in my Top 100. Here are my roundtable comments:
I didn't have Pearson in my top 150. He's a mess mechanically, wildly inconsistent and never healthy. Plus, his 100+ MPH fastball comes out of his hand at a favorable slot for hitters. He's a reliever for me.
Fast forward to our mid-season list. Pearson moved up to 14 overall. On my own personal list I submitted, I had Pearson ranked 13th. So from not even making my Top 150 to being my 13th overall fantasy prospect, I have some explaining to do.
The Pearson I saw in Arizona was all of those things stated in my roundtable commentary. I'd spoken to scouts who agreed with my assessment. None had him further down than I did at the time. What has changed?
For starters, in my preseason evaluation, I was going off the only look I had at Pearson, during the AFL Fall Stars game, which is a showcase look and not a game look. Some may argue the AFL is one big showcase event, where prospects are trying to impress all 30 teams. Scouting at the grand showcase of the showcase event was ill-advised, since Pearson was reaching back for some extra velocity to light up the stadium's radar gun, which in turn pushed his mechanics out of whack.
This year, Pearson has been healthy. The Blue Jays have nursed Pearson along, putting a low pitch count on every other start early in the season. He's much more controlled within his delivery. Pearson's arm slot has crept up from what I saw in the AFL, which has positively affected the plane of his FB. He's using his size better in his delivery, creating angles to go along with high-90s FB and wicked high-80s-to-low-90s SL. The CU is still a work in progress. However, the more controlled delivery should benefit the CU's progression.
As his workload has increased this season, Pearson is still maintaining his velocity throughout his start. However, as he tires, he's still fighting his delivery, which is something even the top MLB pitchers do from time to time. I was bullish on my mid-season grade because I believe the stuff has a chance at playing as a starter now. I stand by my current ranking.
Max Fried
As much as I like to point out how I identified Chris Paddack early in his development, I missed big on Max Fried. Even last year, I wondered aloud in the Gwinnett Stripers scout section whether a rehabbing Max Fried fit best in the bullpen long term. Then, this season happened.
In my 2017 scouting report of Fried, I mentioned sage advice from a longtime scout that I failed to take. It went like this:
While the 89-92 mph fastball is consistent with his velocity output in the 2nd half of 2016, the command, or lack thereof, is a major concern. Talking with a scout last season, he coined the phrase "California Lefty" in reference to Max Fried and others of his ilk, like Barry Zito and Tyler Skaggs. In his opinion, LHPs with big curveballs didn't need solid FB command. They can survive with below-average command.
I had Fried as a 4th or 5th SP after my 2017 look, roughly a 7C prospect. My scouting contact was right, Fried didn't need average-or-better command despite a very average FB, which has played up a bit in velocity since I scouted him in 2017. He needed the ability to change eye levels, which Fried does incredibly well. Even more so now since adding a low 80s SL to go with his FB, CB, and CU. All the underlying stats, such as Fried's 9.0 Dom and his 119 BPV, indicate Fried is a solid fantasy contributor as he enters into his prime.
While another example of a "California Lefty" like Fried, Barry Zito, or the late Tyler Skaggs escapes me, I understand the type will present itself in the coming years. If you read a report of a lefty changing eye levels the way those guys have done, ignore where he comes from (even though coming from California is a plus) and bet on him likely reaching his upside. Maybe it's Kolby Allard, a lefty who changes eye levels with less than a premium FB and a guy I valued much higher than I valued Fried in the past.
Jose Peraza
My first Jose Peraza exposure was in 2013 when he was a 19-year-old in Single-A. I wrote an article on Peraza at Bullpen Banter and later revisited Peraza, first in 2014 at RotoScouting.com in Double-A, and then in Triple-A and the majors in 2015 for the 2016 MLBA. Here is my excerpt from the MLBA:
High-energy 2B was traded from LAD to ATL as part of the Todd Frazier 3-way trade. Top-of-the-order hitter handles the bat well with a short compact stroke and makes consistent contact. Plus runner swiped 33 bases after stealing 60 in '14. Smart player gets the most of his abilities. Continues to improve on defense.
Peraza's player rating in 2015 was an 8B. While he's been underwhelming this season, at 25, he's been worth an 8 rating, mostly supported by his SB rate, which is down this year. His peak R$ was his age-24 season at $28, and he will likely end up between $10 and $15 this season, which is slightly below his career average. Of course, his walk rate is atrocious and his attempts at discovering additional power this season hasn't panned out, with an increased fly ball rate bringing down his hard contact rate. Regardless of how his performance is moving forward, Peraza is a measuring stick for more prospects than I'd like to admit, guys with similar contact and speed profiles.
I call my Peraza comps the contact-over-patience benchmark comp. Juan Lagares is another placeholder of the benchmark comp too. Mostly, guys pegged with a Peraza comp or Lagares comp need to have another skill to make them a viable MLB commodity. Peraza's speed pushed his fantasy profile. Lagares never translated his plus speed to his fantasy profile and is currently a shell of his former self, holding onto a big league job based on his defensive reputation, which is non-existent today, and his $9M expiring contract.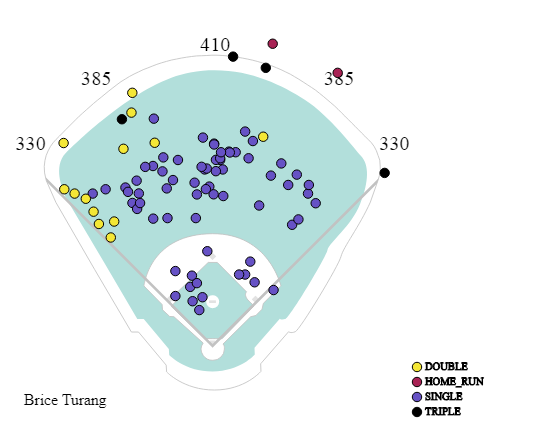 (Courtesy of Baseball Savant)
A player who passes my Peraza test is Brewers prospect Brice Turang. Even though I've yet to scout him in person, scouts have said many of the same things about the 19-year-old Turang that I did about Peraza at the same age. The LHH Turang is hit-over-power with ct% and speed pushing the profile. He has walked a little more than Peraza did back then, likely meaning he won't be the sort of strain Peraza has been in OBP leagues. The thing I'm most impressed about Turang is his spray chart (above), very similar to the one I saw from Peraza. Plus, he should stick in the middle infield with some OF versatility, just like Peraza. Uncovering guys like Turang, even if they have first-round pedigrees, will help you diversify your roster.
For more information about the terms used in this article, see our Glossary Primer.
Shopping Cart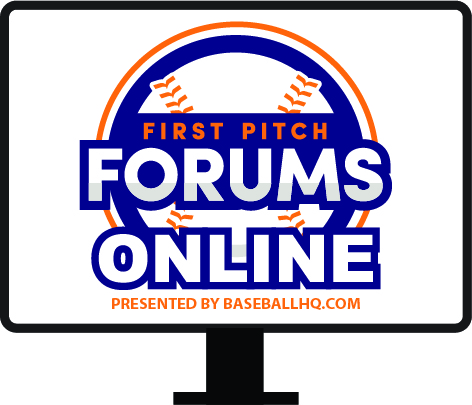 Our virtual First Pitch Forum returns!
Three online-only events: March 5, 11, 17
Join us live, or watch when you want
Just $19!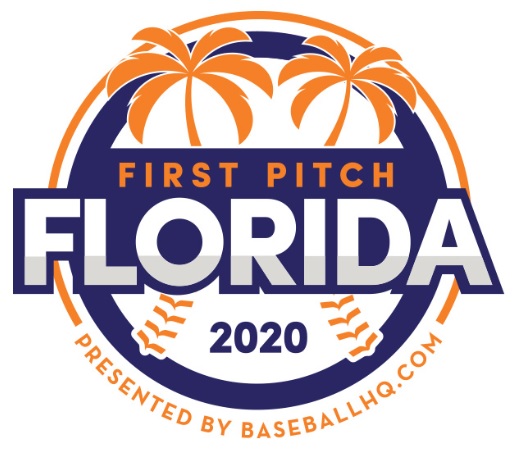 Inaugural Event!
February 28-March 1, 2020
St. Petersburg, FL
A few seats still left!