MINORS: NL scouting and player development report cards
By Chris Blessing

@C_Blessing
May 21st, 2019 12:04am
Every year, as we prepare for list season, the BHQ Minors staff grades each farm system. You usually see these grades at the top of an organization report or in a composite ranking in the Minor League Baseball Analyst. Each contributor grades the organizations they cover. For instance, I was responsible for grading the Cincinnati Reds organization and 10 other organizations this past season. To me, it's my least favorite part of the gig. Often, instead of grading on talent alone, I want to grade on a curve based on how well a given organization has done developing their talent. Maybe next year, we can incorporate a five-year Development Grade, which could further guide our subscribers on which organizations are best at developing talent.
Today, let's begin a two-part series, which may dash any hope that I ever work full-time with an organization (j/k) on scouting and player development units throughout baseball. First up, the NL. My look at AL organizations will publish on Tuesday, June 4th. Word constraints likely limit how deep I can go into every organization. If you want me to dig any further about a particular organization, let me know.
Arizona Diamondbacks
(Disclosure: From February 2018 to May 2018, Chris was an Associate Scout for the Diamondbacks covering prospects in Georgia.) The Diamondbacks have never been a highly-touted development system, especially when it comes to developing pitching. However, no other organization has had more success the last 10 years with identifying college bats in the draft, making adjustments in the lower levels, and watching those bats flourish into producers at the big league level. Think guys like Paul Goldschmidt, Adam Eaton, and A.J. Pollock. Unfortunately, a lot of these successes with college bats were early in the decade. While they have struggled in recent years turning college bats into productive MLBers, they've succeeded with a few reclamation projects, guys like Mitch Haniger, a former 1st round pick who fell apart in the Brewers organization, and David Peralta, who signed out of the independent league in 2013. With a strong young crop of hitters coming through the organization for the first time in a long while, the track record of success with Diamondbacks hitters bodes well to future returns. Grade: C
Atlanta Braves
No other NL scouting staff does a better job identifying the kind of players that their player development team will have success with than the Braves do. This could change now that Amateur Scouting Director Brian Bridges is no longer with the organization, and several other changes have occurred. Despite a lot of turnaround, some of the same folks, especially in player development, are still in place for Atlanta to continue with their development success. The Braves know pitching and how to develop it. Take Mike Soroka. Kid has had MLB contributor written all over him since his pro debut. The one thing he was missing was a true out pitch. Enter a slight adjustment lowering his arm slot two years ago, which turned his SL from an average offering to a plus offering. The list of guys this player development team has influenced goes on and on, from Touki Toussaint to Max Fried. Even the adjustments we're seeing from hitting prospects have been noteworthy, too. The Braves right now our one of the best player development staffs in baseball. Grade: A
Chicago Cubs
The Cubs have done a fine job identifying talent and making adjustments as these prospects transition to pro ball, like 1st round pick Nico Hoerner. Hoerner and Cubs coaches made a few adjustments with where Hoerner's hands start, which has really improved his chances of becoming a solid fantasy contributor. However, the last several big prospects to come through the organization have under-performed. Sure, they traded some of their better prospects like Eloy Jimenez and Dylan Cease. But Kyle Schwarber and Ian Happ didn't really reach their projection, and several pitchers haven't either. Bad luck? It could be. We'll know more as they continue to restock the system. Grade: C-
Cincinnati Reds
Two years ago, I wrote an article on how bad the Reds organization has been developing prep pitchers. Outside of Homer Bailey, it's been a struggle for the Reds developing prep pitchers since the early-to-mid '90s. Also, the Reds have gotten so little out of pitchers in the draft over the last decade, it's hard to tell if it's bad development or just scouting the right guys. They've found hitters like Nick Senzel, Jesse Winker, and Taylor Trammell. However, they continue to struggle finding starters, with three of their more recent big-time pitching prospects, Robert Stephenson, Michael Lorenzen, and Amir Garrett, all ending up as relievers. It makes it hard to trust their track record with the development of Hunter Greene, Tony Santillan, and even Jacob Heatherly. Grade: C-
Colorado Rockies
Rockies prospects take time to develop. Even with their bigger position prospects, the Rockies aren't going to push a guy through quickly to get his bat to the big leagues. The patient approach has seemingly won out every time. The Rockies MLB roster is deep with their own talent, all introduced slowly to regular playing time. While it frustrates owners in the here and now, the Rockies continue to develop hitters who become solid-or-better fantasy contributors over time. They are very hit-or-miss with pitching. German Marquez and Kyle Freeland represent their victories, while Jon Gray continues to be an enigma and Riley Pint can't get out Single-A hitters. Grade: B
Los Angeles Dodgers
The Dodgers have one of the Top 5 scouting and player development departments in baseball. The last regime missed on a lot of pitching talent. This regime, which has been to the World Series twice, has found good young arms in Latin America and the draft, including Walker Buehler. Their ability to identify bats, especially from Latin America, is the Dodgers biggest scouting attribute. The underrated player development team does a solid job getting these guys ready for the bigs. They also lack the one-way-fits-all approach we've started seeing from some organizations. Looking at the bats that have debuted over the last three or four years, guys have unique swings and approaches. The Dodgers have more catching prospects currently in their system and have had a decade's long track record of producing solid-to-great catchers, which is rare among organizations. Grade: A
Miami Marlins
The Marlins whole organization, sans Don Mattingly, has turned over the last three years. We're not sure what to really expect. All the big names in management came from the Yankees organization, which has had a fantastic track record developing solid-or-better fantasy contributors. We'll say their grade is incomplete for the time being. Grade: Incomplete
Milwaukee Brewers
The Brewers player development and scouting departments are underrated. Sure, it's been a time since they developed the big bat or even a frontline starter. However, they continue developing useful parts for a winning team. If there is fault to find with the organization, it is in how little their top prospects have lived up to their billing. Orlando Arcia is a solid player, but hasn't lived up to his potential. As for pitching, most of their former top prospects presently have their warts but find ways to be useful, like Brandon Woodruff and Corbin Burnes. Grade: B-
New York Mets
The Mets have done well turning higher-round position player picks into useful MLB contributors. However, a string of potential stars from Latin America haven't panned out exactly the way they'd like. They also struggle identifying draft prospects outside of the first few rounds of the draft. The Mets do well in the lower minors teaching adjustments and fundamentals with their hitters. In the upper minors, the development path becomes results-oriented and the how gets thrown out the window. The organization will rush guys before they're ready because the minor league results have created a euphoric feeling around the next big thing. Sometimes, their promotion strategy has no effect on their dudes, like Michael Conforto and Pete Alonso. Other times, the aggressive promotion doesn't end up working out, like with Amed Rosario. The Mets haven't done a good job with pitching in recent years, which can be mostly blamed on scouting. They've identified flawed arms, like Justin Dunn (traded to Seattle) or Thomas Szapucki. Guys who look more and more like future relievers than starters. Grade: B-
Philadelphia Phillies
I've only recently become a fan of the Phillies amateur scouting department. I thought the previous regime reached for guys more than most teams in the first few rounds of the draft. Those overreaches have led to a lackluster player development record. Rhys Hoskins is probably the one exception. In recent years, the Phillies have hit Latin America hard. Their hitters on the farm have done well in making adjustments to professional baseball. Unfortunately, developing pitching continues to be an organizational weakness, sans Aaron Nola, who came to the organization close to MLB-ready. Outside of Nola, it's been awhile since Philadelphia has developed a #1-#4 starter. They were on their way with Sixto Sanchez before they shipped him to Miami. They've got a few good live arms on the farm, so they will have a few chances to change their development ways in the coming years. Grade: C
Pittsburgh Pirates
The Pirates have done a fantastic job developing all sorts of hitters. 66% of their lineup on any given day is home-grown. Sure, outside of Starling Marte, none of the hitting talent is elite. However, there are quality bats like Josh Bell and Gregory Polanco who have become solid bats, and others, like Cole Tucker, who have the potential to become solid. Developing pitching has been the Pirates weakness since Gerrit Cole graduated the farm system. Mitch Keller could change it when he debuts shortly. Still, he may be nothing more than a mid-rotation arm, which is lower than most have had Keller being until recently. Grade: C+
San Diego Padres
The best farm system in baseball is also one of the best scouting departments in baseball. Look at their minor league affiliates, every team is stacked with guys from throughout the United States and Latin America. The regime's first few players to break through are Fernando Tatis Jr. and Chris Paddack, guys the Padres acquired through trades and honed from the lower minors to the big leagues. Their player development team does a great job identifying weaknesses and adjusting to make the player better. This is true for both pitchers and position players. Even with graduations, this farm system will keep turning out talent because of its fusion of scouting and player development. Grade: A
San Francisco Giants
It's been some time since the Giants developed a top-flight talent. Mostly, the organization hasn't been at the top of the draft because it won multiple World Series championships to begin this decade. The early decade run was a player development win. Mostly home-grown pitchers and some bats, who were never Top 100 prospects (outside of Buster Posey), helped catapult the team to a few championships. In recent years, the Giants have struggled developing regulars and have very little depth at their upper levels. They have dropped the ball on developing pitchers, like Tyler Beede and Kyle Crick, and look to have a few future relievers, sans maybe Shaun Anderson, up their sleeve. Grade: D
St. Louis Cardinals
Pitching, pitching, and more pitching. The Cardinals scouting department continues to identify bona-fide pitching prospects through the draft and Latin America. The player development group has gotten their pitchers ready for the challenges of big league ball. Outside of Miles Mikolas, who was drafted by San Diego and picked up as a free agent after three years in the Japan Central League, the Cardinals have a home-grown rotation, a rarity across baseball. Currently, the farm system is flush with potential solid or better fantasy contributors. Before writing this article, I was under the impression the bats hadn't really developed like they should have. However, they've done well with Paul DeJong, who was mostly unheralded by mainstream media, emerging as the best of the bunch over the last five years. Grade: A-
Washington Nationals
The Nationals have continually scouted and developed top-flight talent, especially hitting talent. In their current everyday lineup, Ryan Zimmerman, Anthony Rendon, Juan Soto, and Victor Robles are home grown talent. Unfortunately, outside of Stephen Strasburg, who was taken 1st overall in the 2009 draft, they haven't drafted (or signed) and developed many pitchers. In fact, their inability to develop pitching has forced them to lean heavily on signing pitching through free agency. With no big pitching on the horizon, it seems the Nationals are content with their current roster construction strategies. Grade: C+
For more information about the terms used in this article, see our Glossary Primer.
Shopping Cart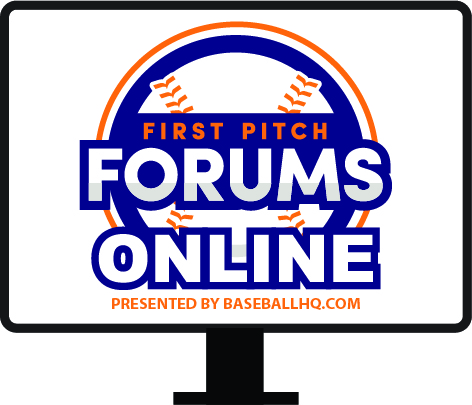 Our virtual First Pitch Forum returns!
Three online-only events: March 5, 11, 17
Join us live, or watch when you want
Just $19!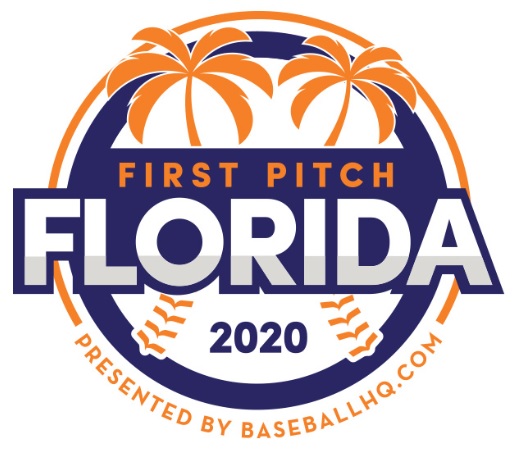 Inaugural Event!
February 28-March 1, 2020
St. Petersburg, FL
A few seats still left!