MINORS: First-year player draft potential rating buckets
By Chris Blessing

@C_Blessing
June 20th, 2019 12:04am
With the draft in the rearview mirror and July 2, the first day of the international signing period, quickly approaching, first-year player drafts (FYPD) will soon begin in earnest. It's the time of year where experts start accumulating all the necessary data to make calls on each and every relevant prospect we believe has a future as a fantasy asset. We're trying to be right on guys most of us have only seen on film or just talked about with club and other sources. It's a time of year where misinformation is rampant and sometimes the truth is further away than we'd like. How do you push through all the noise?
Since I've been here, the BHQ Minors Team has never compiled a FYPD list for our subscribers. While producing a list would be useful, I've found a better way of describing this year's draft. Last week, I was a guest on the Fantasy Six Pack Hour podcast with Joe Bond and A.J. Applegarth. For the past three seasons, I've joined the guys to talk about FYPD implications after the MLB Draft. Every year, Joe asks me to bring my Top 12 FYPD prospects. When I supply it, I almost instantly want to change it. This year, I supplied my list, but we set up my appearance very differently. Instead of going down the list, we put guys in buckets, like "Best Pitching Prospects" and "Best Hit/Run Combination." Buckets is a very scout-like term. When I evaluate a guy like Sixto Sanchez or Luis Gil (Tuesday's Eyes have it article), I put their pitches in certain buckets comparable to guys I've seen in the past. It's another way to compare player's specific attributes. Anyway, using this bucket approach helped us explain this draft, especially related to FYPDs, better than a traditional FYPD list would.
Regardless of the player hype generated by the MLB Draft two weeks ago, it was one of the weaker drafts in recent memory. Every scout I've talked to agrees. The value of this year's draft was in rounds 5 thru 15, where several prospects we'd grade with 6 and 7 potential ratings were available for teams to draft. In most years, it's not unusual to find players rated 6s or 7s in rounds 5-15. However, what made rounds 5-15 a value this year was the weakness of rounds 1-4, where similar prospects to the ones found in rounds 5-15 were taken early and often. The first round, after pick 6, takes a steep step down in overall quality, too. Plus, the pitching is the weakest we've seen in a long time, with the best guys being high-risk/high-reward types.
Using our potential rating grades as buckets, let's rank the 1st round of this year's draft. These grades aren't permanent, given that most of these players have yet to make their professional debut. This is for baseline purposes. I'll also add some thoughts on why guys slot into a particular bucket. However, for a more complete analysis of the players drafted in the first round, check out our article "2019 Draft: Scouting round one". At the end, I will give you some additional names to target outside of the 1st round. Also, check the forums on July 2 for a short international signing day breakdown of the 2019 class.
9B
1. Adley Rutschman (C, BAL)
Despite catcher risk, Adley Rutschman is the only draft prospect to fit into the 9B bucket. The 21-year-old, who slashed .411/.575/.751 this past season at Oregon State, is a future #1 overall catcher in fantasy. The switch-hitter has potential to hit for average and plus power, and should move fairly quickly through the Orioles organization. He is the best fantasy C prospect since Buster Posey.
9C
3. Andrew Vaughn (1B, CHW)
4. J.J. Bleday (OF, MIA)
The 9C group consists of two college bats, Andrew Vaughn and J.J. Bleday. There is chatter out there that suggests Vaughn should be the top fantasy prospect over Rutschman. Like Rutschman, Vaughn is an elite offensive player, slashing .381/.544/.716 this past season. However, 1B is saturated with elite offensive players. I believe in J.J. Bleday too. The sudden power output (26 HR) is real, and Bleday didn't lose his plate and hit skills tapping into HR power.
9D
2. Bobby Witt Jr. (SS, KC)
5. Riley Greene (OF, DET)
6. C.J. Abrams (SS, SD) (Scouting Report)
10. Hunter Bishop (OF, SF)
16. Corbin Carroll (OF, ARI)
17. Jackson Rutledge (RHP, WAS)
23. Greg Jones (SS, TAM)
This bucket is headlined by the top HS players, Bobby Witt Jr., Riley Greene, C.J. Abrams, and Corbin Carroll. I like slotting the better HS players in the 9D bucket because it recognizes their upside, but also attributes the risk of ownership. In this HS group, Carroll is the most polished of the group and could be the Jarred Kelenic or Nolan Gorman of this bucket to emerge as a higher probability 9-rated prospect.
The college bats in this bucket are Hunter Bishop and Greg Jones. Like Bleday, Bishop tapped into significant power this season, hitting 22 HR and slashing .344/.482/.757 with 12 SB. The plate and hit skills weren't present in previous seasons, which does cause some concern for Bishop maintaining a high AVG and OBP. Jones is a speedster with power potential. The hit tool has some question marks, especially with some previous ct% issues. Jones slashed .341/.491/.543 with 5 HR and 42 SB. He increased his ct% from 69% to 80%. Still, scouts worry those ct% issues could come back to haunt Jones.
9E
13. Keoni Cavaco (SS, MIN)
18. Quinn Priester (RHP, PIT)
24. Daniel Espino (RHP, CLE)
26. Blake Walston (LHP, ARI)
My first narrative this season was "Examining the 9E prospect." Keoni Cavaco, likely a 3B if he makes it, resembles the profile of some of the position prospects I featured, like Antonio Cabello, M.J. Melendez, and Heliot Ramos. Cavaco has big, over-the-fence power. Scouts routinely agree his raw power is plus-plus and he could hit for 30+ HR if he makes it to the big leagues. The hit tool is suspect and the ct% in HS scared off some teams.
The top pitchers of this draft, sans Nick Lodolo and Zack Thompson, are either raw or come with mechanical question marks. The biggest upside play of this group is Daniel Espino, who could have three plus pitches before all is said and done. Espino fell in the draft to 24 due to very long arm action and not anything medical. Quinn Priester is the most polished of the 9E group, with solid command of his FB and CB. He also has a solid delivery. However, he lacks the tool upside of Espino and Blake Walston in this bucket. Walston is very projectable. Tall, lean body with a clean delivery and three potentially above-average-or-better pitches, Walston was unseen against top competition during the summer and fall due to his HS football commitments. The upside is immense, and the wear-and-tear on his arm is minimal.
8B
7. Nick Lodolo (LHP, CIN)
I've taken many stabs at the Reds organizations ability to draft and develop SPs over the years. Nick Lodolo is their best chance in a while to develop a solid MLB starter. The pitching tools aren't loud, but they are solid across-the-board. There is some RP risk, especially with some FB command concerns. However, it wouldn't be the Reds if they didn't draft a college SP with RP risk.
8C
12. Brett Baty (3B, NYM)
14. Bryson Stott (SS, PHI)
19. Zack Thompson (LHP, STL)
20. George Kirby (RHP, SEA)
This bucket is usually the sweet spot of the first round. This year, only 4 guys fit into this bucket due to the uncertainty of so many prospects from picks 8 through 32. The usual pitching prospects are here. College arms with average-or-better pitches across the board with #3/#4 upside. This year, those guys are Zack Thompson and George Kirby. Thompson has more upside, but Kirby has more finish despite being a small college arm.
Brett Baty is the best HS hit tool in the draft. He's an older HS prospect (19), and there are concerns that the older kid beating up against younger competition could be a thing. Blake Rutherford (Scouting Report) was the last to be drafted at this age with similar hit tool attributes, although I liked Rutherford's profile better coming out of HS. Bryson Stott was the hardest college bat to properly grade. He's in the 8C rating more for his defensive position than offensive skill level. Stott has power to all fields in BP, but settles for dunks and low line drives in games. Honestly, I prefer KC 2nd round pick Brady McConnell over all the 1st round college middle infielders.
8D
8. Josh Jung (3B, TEX)
9. Shea Langeliers (C, ATL)
11. Alek Manoah (RHP, TOR) (Scouting Report)
15. Will Wilson (SS, LAA)
29. Logan Davidson (SS, OAK)
31. Michael Busch (1B/OF, LAD)
Six prospects in the 8D bucket, all college bats, with the exception of Toronto RHP Alek Manoah, who I profiled last week. If I ranked the bats in fantasy order, I probably start with Michael Busch, Will Wilson, and then find a random number generator to determine who I like more out of the other three college bats.
Josh Jung reminds me a lot of Athletics prospect Sheldon Neuse. More projectable body, which explains why Jung went 1st round and Neuse went 2nd round in 2016. Their profiles are very similar coming out of the Big 12 conference, hit over power at a premium power position. Shea Langeliers is the most certain MLBer of the group. I got a very Austin Hedges vibe watching him offensively and defensively. I can't bet on Logan Davidson's hit tool to produce in pro ball. I think he'll be a low average second baseman with some pop. Will Wilson is intriguing, especially adding power to his game this season. He doesn't stick at SS for me. Likely a 2B and a position in need of some power. Michael Busch has hit everywhere he's played and has plus power potential. When I watch Busch, I see some Max Muncy in him. He's a slick enough defender at 1B who could work even at 2B.
8E
25. Kody Hoese (3B, LAD)
30. Anthony Volpe (SS, NYY)
Because of a heavy college bat draft, the 8E bucket is shallow this year. No college bat helped himself more this season than Kody Hoese, who hit 23 HR and struck out less than he walked. He's a power-first prospect who hasn't shown the power in previous seasons and likely doesn't stick at 3B. A move to 1B would likely cause damage to the profile. Anthony Volpe is hit over power and speed as a fantasy player. He receives high marks for his defensive ability. Dansby Swanson is the upside play for Volpe.
7B
27. Ryan Jensen (RHP, CHC)
One or two players receive 7 buckets in the draft, usually under slot signs. We have five this year, with a few of the 8s (Jung, Langeliers, Davidson & Volpe) being borderline 7s. The only 7B is Ryan Jensen. Jensen has a high-probability of becoming a late-inning RP. Thus, late-inning RP tend to live in the 7 buckets. Most teams didn't have him in the first round, and his bonus came in $570,000 under slot.
7C
21. Braden Shewmake (SS, ATL)
23. Michael Toglia (1B/OF, COL)
28. Ethan Small (LHP, MIL)
32. Korey Lee (C, HOU)
The 7C group consists of late 1st round picks. Braden Shewmake has a utility profile for me. He'll hit, but I don't believe he has the strength to drive the ball consistently for XBHs given his lanky body type, which doesn't seem to be able to add bulk. The switch-hitting Michael Toglia has swing-and-miss concerns. I'm not a big fan of the bat and his ability to find barrel against velocity. Ethan Small is pitchability, command, and control wrapped up in one package. To me, it's a #4/#5 starter profile with his mostly average arsenal of pitches. Korey Lee was a surprise 1st rounder and signed significantly below slot. However, the bat should be solid and profiles well in this depressed catchers market.
Non-1st Rounders to Target (Comp 1 to 4th round, 8D or higher rating)
Round in ()
College Draftees
(2) Brady McConnell (SS, KC) 8C
(CBB) Isaiah Campbell (RHP, SEA) 8D
High School Draftees
(1C) Brennan Malone (RHP, ARI) 8D
(CBA) J.J. Goss (RHP, TAM) 8C
(2) Matthew Lugo (SS, BOS) 8D
(3) Tyler Callihan (2B, CIN) 8D
(3) Matthew Allan (RHP, NYM) 9E (signability concerns)
For more information about the terms used in this article, see our Glossary Primer.
Shopping Cart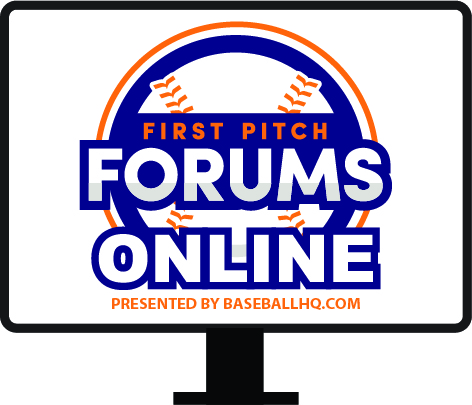 Our virtual First Pitch Forum returns!
Three online-only events: March 5, 11, 17
Join us live, or watch when you want
Just $19!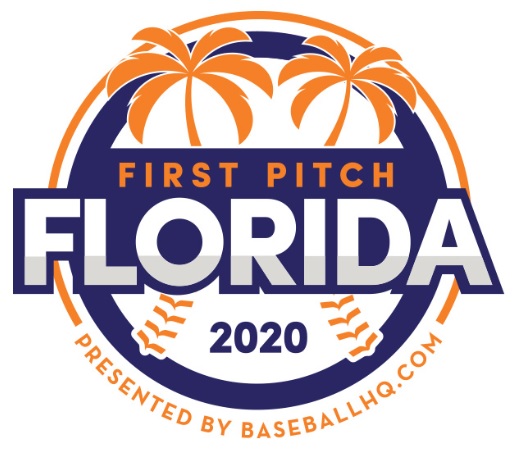 Inaugural Event!
February 28-March 1, 2020
St. Petersburg, FL
A few seats still left!