MINORS: The Eyes Have It—Nick Madrigal & White Sox prospect report
By Chris Blessing

@C_Blessing
June 27th, 2019 12:04am
The ideal scouting arrangement is to get a look at a player in spring training, a look in the 1st half of the season, and another in the 2nd half. It is rare when I'm able to accomplish such a feat. However, covering the White Sox Double-A Birmingham team has allowed for such opportunities. There is a good chance I'll see their Single-A affiliate Kannapolis again too. So far this season, we've published the following Eyes Have It articles on White Sox prospects.
Dodgers and White Sox Triple-A/Double-A back fields (Chris Blessing)
Dodgers/White Sox/Padres High-A/Low-A back fields (Chris Blessing)
Daniel Lynch (KC); Hi-A Royals and White Sox (Brent Hershey)
Ronny Mauricio (NYM) and Steele Walker (CHW) (Chris Blessing)
Luis Robert, Luis Basabe and Blake Rutherford (Chris Blessing)
The coverage seems excessive. However, with a Top 5 farm system entering the season, the opportunity to cover White Sox prospects has been too good to pass up. With the possibility of 1st round pick Andrew Vaughn coming to a ballpark near Brent or I this year, today won't be our last in-season look at White Sox prospects. Today, we focus on last year's 1st round pick Nick Madrigal and a few of his Double-A teammates.
Nick Madrigal (2B, CHW)
#40 HQ100
#4 White Sox prospect (Double-A)
Dates Seen: 3/16/19, 6/16/19 & 6/20/19
Previous Grade: 9C
Current Grade: 9C
Projected Role: Starting 2B
The White Sox got an advanced bat when they drafted Nick Madrigal 4th overall in last year's draft. The Oregon State product has done nothing but hit since making his professional debut. Through games on June 25, Madrigal is slashing .302/.365/.381 in 407 AB split between several lower minor affiliates and Double-A, where he is currently slashing .393/.456/.475 in 61 AB since his call up four weeks ago. More impressive, the 22-year-old continues to maintain an eye-popping 97% ct% from complex ball all the way to Double-A. This year, he is averaging just over two strike outs a month and has a 3.28 Eye in his 248 AB split between two levels this season. I've never scouted a 80 grade contact tool (on 20-80 scouting scale) before, and don't know what to say without totally overselling or even underselling the skill.
Here are two clips of Madrigal getting owned by Sixto Sanchez (scouting report). Don't mind the quality of contact or the result, marvel in his ability to even put bat on ball and hit either pitch fair.
#Marlins Sixto Sanchez vs #Whitesoz Nick Madrigal round 1. 99 MPH FB on the hands. Sanchez sitting 97-99 w/ FB in 1st. pic.twitter.com/VKVAROj8NQ

— Chris Blessing (@C_Blessing) June 16, 2019
Another jam shot for Madrigal, this time on the hardest CH from Sixto Sanchez so far. Like the Rh-on-Rh changeup. Still sitting 97-99. #Marlins pic.twitter.com/PzYW7OhRo9

— Chris Blessing (@C_Blessing) June 16, 2019
The 5'7'' Madrigal has a very simple setup. He stands mostly upright until the pitcher begins his delivery. At this point, Madrigal crouches down, making himself compact. He doesn't move his hands very far to get his hands to the trigger position and just explodes with his swing. Elite hand/eye skills allow his bat to find ball, even when he's fooled on the breaking ball with two strikes. When the pitch is drivable, Madrigal unleashes a quick, line-drive swing. His swing is so quick that he can wait fairly late in the pitch's progression to unleash it and still make solid contact. Of course, I didn't capture any of these swings. However, check out the bat control Madrigal possesses on this single to RF off Sixto Sanchez.
#Whitesox Nick Madrigal isn't jammed for a 3rd AB in a row. Goes with the movement of Sixto's SL and hits a single the other way. pic.twitter.com/REAw0nZ4Cv

— Chris Blessing (@C_Blessing) June 16, 2019
I had a Twitter follow ask, will Madrigal hit for power? A lot of fantasy owners and baseball fans were likely fooled on draft night when people unfamiliar with the draft process put Dustin Pedroia comps on Nick Madrigal, lauding Pedroia's ability to hit the gaps for XBHs and hitting 20 HR, which Pedroia only did once in his 14-year career. While, in the age of the juiced ball, anything is possible, I just don't buy Madrigal ever seeing the 15-25 HR range because his swing and lower body is geared towards heavy top spin contact. 10-15 HR is a reasonable max output to expect at maturity, which is below average pop. However, Madrigal has a chance to average 40-plus doubles with his bat control and ability to hit the gaps, which is a skill, from age 23 to 29, that Pedroia owned.
Madrigal is also a threat on the bases. On several sprints to 1B, I had his speed clocked between 4.15 and 4.20, which is plus foot speed. On the bases, he studies the pitcher well and gets great jumps because of his instincts and advanced footwork. While many certainly run faster than Madrigal, few have his ability to get to top speed so quickly. So far this season, Madrigal is 25-for-32 in SB attempts. There is 30 SB potential with Madrigal as a big leaguer.
Defensively, the White Sox have Madrigal working exclusively at 2B, which became his position junior year at Oregon State after injury, and now-Orioles prospect Cadyn Grenier enjoyed a breakout campaign filling in. Madrigal fits 2B better than SS. However, if needed, Madrigal can transition to the left side of the 2B bag, showcasing average range and a solid arm. 2B allows his range to play up significantly, where his hands and footwork around the bag are plus attributes.
I don't have a true Nick Madrigal comp because I've never seen his skill set before. He has contact skills like Tony Gwynn but not the elite bat and barrel control, a XBH profile like Dustin Pedroia without the 15-20 HR potential, H and SB potential like Whit Merrifield, and the soft contact ability of David Eckstein with more XBH potential. For me, Madrigal is a .300/.355/.425 hitter, which is very similar to Merrifield's production the past three seasons. 45 SB is a stretch for Madrigal. However, 20-30 SB is within regular range for him. With those sort of numbers, Madrigal is a borderline elite player. Thus, the 9C potential rating stays. However, I may lean towards an 8A potential rating come MLBA20.
White Sox Prospect Notebook
Former 2017 2nd round pick 1B Gavin Sheets (unranked White Sox prospect) looks a bit like an overdraft by the White Sox scouting department. He is a 1B-only prospect with good contact ability, but below-average game over-the-fence HR power. Listed 6'4'', 230 Ibs, Sheets has hit only 13 HR over his last 689 ABs, split between High-A and Double-A. The raw power is there, but the bat isn't quick enough to get extended and drive through the pitch in front of the plate. Although the 23-year-old is solid recognizing spin, Sheets is beaten regularly by velocity. As a 1B profile, Sheets is nothing more than a 6B prospect. Grade: 6B
The 3rd round pick from the 2017 draft has also hit a rough patch. However, unlike Sheets, OF Luis Gonzalez (#7 White Sox prospect) looked like someone of interest last year split between Single-A and High-A. Unfortunately, some bad swing habits have caused Gonzalez to struggle in Double-A, slashing a measly .230/.290/.323 in 269 AB. Like Sheets, Gonzalez is sluggish getting his bat to the contact point in front of the plate. Unlike Sheets, Gonzalez's swing looks to be in parts, which is causing his average and hard hit rate to plummet. After several looks, split between three series, Gonzalez's swing isn't getting any better. He's a solid OF who could fill a future role as a 4th or 5th OF. Grade: 6C
RHP Zack Burdi (#10 White Sox prospect) isn't what he was before his 2017 Tommy John surgery. Two years removed, the velocity has been creeping up, hitting 99 in a recent scouted relief performance. However, instead of sitting high-90s, he's mostly mid-90s and the command of his FB is gone. It has led to ugliness. In 19.2 IP, Burdi is sporting some uncharacteristic numbers. His ERA is 6.41, hitters are batting .289 against him and his WHIP is 1.85. Sure, he's always struggled with BB, even at Louisville. However, the 2016 1st round pick was always hard to hit. Now, guys are barreling FBs and laying off his SL, which is average at best right now. Sure, Burdi is likely still recovering from surgery. Still, the results give us pause and drop his overall projection. Grade: 8E
For more information about the terms used in this article, see our Glossary Primer.
Shopping Cart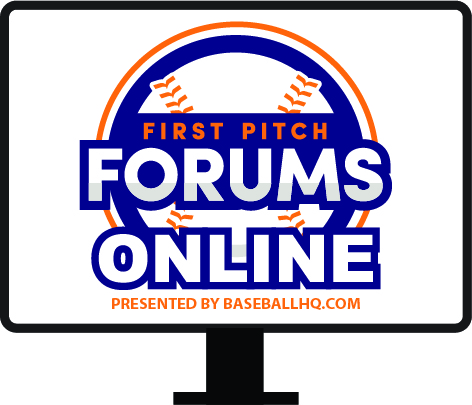 Our virtual First Pitch Forum returns!
Three online-only events: March 5, 11, 17
Join us live, or watch when you want
Just $19!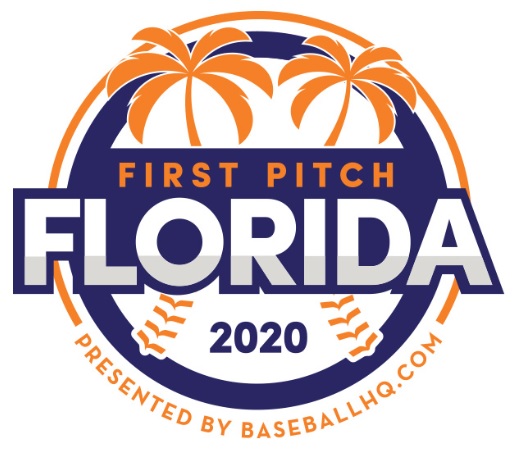 Inaugural Event!
February 28-March 1, 2020
St. Petersburg, FL
A few seats still left!