MINORS: Building Successful Farm Systems (Deep Formats)
By Chris Blessing

@C_Blessing
August 24th, 2017 12:04am
There is only 5 1/2 weeks left in the baseball season. If you are in contention for a league title, every day playing fantasy baseball is exciting. Each move is more important than the last. Each injury feels like it is catastrophic to your franchise's championship aspirations. Then, there are owners that want the season to be over already. If you are one of the other 8-to-10 teams in your league not competing for a title, it's the slowest 5 1/2 weeks of the season. Each injury is another exclamation point to the woefulness of your season. Today's column, though, on how to build a successful farm system should help non-contending owners succeed again, could be just for you.
Last week, we discussed how to properly build farm systems in leagues with limited minor league slots available. This week, we tackle deeper formats, defined by leagues with 15 or more slots available for minor league players. The goal is to tailor an approach to minor leaguers appropriate to your league's format. Let's take a look at deep farm system roster construction.
Defined Expectations
"Most people don't plan to fail; they fail to plan." I stole this quote recently when a friend asked for farm system advice. He had some nice names in his system, but had failed to define an expectation and set goals. There was no rhyme or reason to his collection of minor leaguers. He picked up some names from various media sources, including a few guys I scouted, and found a few more from scanning stat lines from the lower minors. So when he wanted to trade off guys to help his team win a championship, no one wanted his prospects and he wasn't able to improve his team.
Having clearly defined expectations help owners set goals and manage risks. As we mentioned last week, a defined expectation can be as simple as you want—like acquiring assets to contend or maintaining a competitive advantage over the league's other owners. Whatever the expectation for your farm system may be, there are some sound strategies to consider when tackling farm system construction.
To meet expectations, you must first set goals to help manage risks and maximize rewards. If you've ever listened to a sales presentation for any sort of financial planning, you've heard the investment professional talk about short term, middle term and long term goals. In deeper formats, this is how farm system construction should look. Owners should categorize prospects into short term assets, medium term assets and long term assets.
Short Term Assets
Short term assets are prospects who are 0-to-2 years away from making a fantasy impact (which is different than 0-to-2 years from making their debut). These players may already be in the big leagues; just not having a fantasy impact yet. In formats with 15 or more slots available for prospects, owners should allocate 25%-to-40% of their farm system to short term assets.
In a successful farm system, these prospects have been medium term and/or long term assets. Some were even acquired in trades, waiver-wire transactions or free agency. Owners don't need a specific breakdown of player types. Rather, owners should find 4-to-6 prospects at any position to help fill their short term needs.
Some good examples of short term assets are guys already in the big leagues, like Amed Rosario (scouting Report), Francis Martes and Ozzie Albies (scouting Report) or upper minor leagues guys displaying advanced baseball skills, like Nick Senzel (scouting Report), Brent Honeywell (scouting Report) and Willie Calhoun. Don't forget the unheralded guys who continually exceed expectations against older competition like Mauricio Dubon (scouting Report) and Jake Bauers (scouting Report). Just because Dubon's and Bauer's impact potential isn't greater than guys like Rosario and Senzel, it doesn't mean their impact won't be felt in the years to come.
Medium Term Assets
Medium term assets are prospects who are 2-to-3 years away from making a fantasy impact. In investing, you'd put more eggs in long term goals if you are planning for retirement. In fantasy, medium term assets should make up the bulk of your farm system portfolio, over 50%. Why?
Most of the top 100 prospects in baseball fall into the medium term asset category. In most cases, there is a track record of success for these guys, preferably in the lower minors or college. Each player in this category should have a greater than 50% chance to be a solid fantasy contributor and a 30% or greater chance to be something more than that. For higher impact guys, names such as Vladimir Guerrero Jr and Yadier Alvarez should be considered for this category. Owners should also try to find steady High-A and Double-A pitchers who may lack top-of-the-rotation upside but have solid potential to become a mid-rotation starter or late-inning reliever. Think guys like Mike Soroka (scouting Report), Cal Quantrill and Luis Ortiz. Also, if a Double-A or Triple-A pitching prospect needs shoulder or elbow surgery, they should immediately be termed as a medium term asset to allow for rehab and ineffectiveness coming back from serious surgeries.
The medium term "bucket" is also where you can start to identify player pool inefficiencies. In the first part of the series, we identified shortstop and base stealers as two pools low on production at the big league level, in addition to catchers as well. However, we told owners in shallow formats to avoid catchers not named Francisco Mejia. In deeper formats, these player pool inefficiencies are all in play, including catcher. Owners can afford to take the risk of a catcher's hit tool being under projected. This is also a great place to load up on excess pitching, too.
Long Term Assets
Long term assets are prospects who are 4 or more years away from making a fantasy impact. These types of assets should only account for 5%-to-25% of your farm system. Made up of mostly teenaged players, this category is reserved for prospects with high ceilings and low floors. In finance, this is the speculative stock.
A good philosophy to employ here is targeting short-season pitching since teenaged pitching prospects are the most speculative market. It's easy to find the prep guys who recently debuted for their organizations, like Hunter Greene and MacKenzie Gore. It's harder to find international teenaged prospects to target. That is where assets such as the Minor League Baseball Analyst publication and our off-season Organizational Reports come into play. Leave it to our resources to help owners find the next Sixto Sanchez or the next Franklin Perez than picking up guys based on short-season stat lines.
Don't overestimate the amount of time needed to construct a deep and balanced farm system. You can start reaping the rewards as soon as next season by changing how you view farm system construction. Following this approach will help owners transform a poorly performing farm system into a successful one.
For more information about the terms used in this article, see our Glossary Primer.
Free Weekly eNewsletter
The industry's #1 analytical weekly e-mail newsletter is ABSOLUTELY FREE!
More Information
Shopping Cart
Listen to Baseball HQ's weekly audio programs.
Subscribe today!
Learn More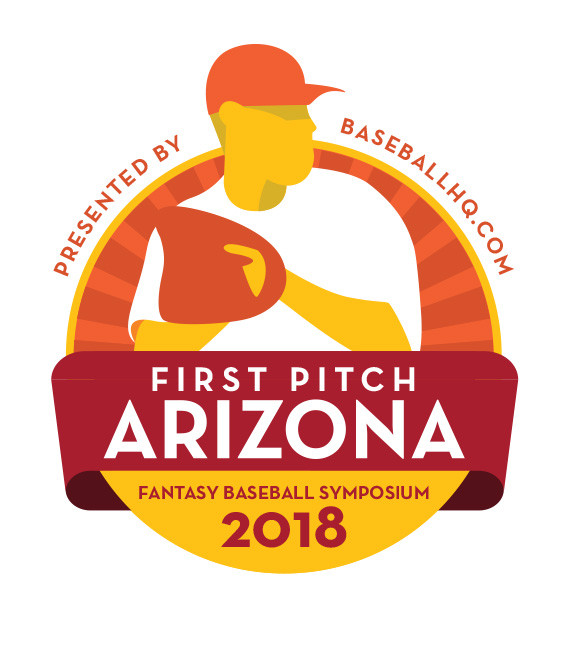 Nov 1-4, 2018
EARLY-BIRD REGISTRATION NOW OPEN!