MINORS: 2022 Prospect & organizational storylines to watch: Part 2
By Chris Blessing

@C_Blessing
March 31st, 2022 12:03am
Photo: Alek Thomas (OF, ARI)
Last week's look at four prospect and organizational storylines to watch was so popular, it made sense to push out some others to watch in when the MiLB and MLB seasons start next week. Let's get into some of the better storylines for the 2022 season.
Phillies Pitching Development
A few months ago, I was caught making fun of Phillies development. The track record has been pretty iffy over the last several years. I would dare say the scouting department hasn't done player development many favors either. Every organization has a strategy going into the draft, obviously. However, better teams seem like the analytical models they operate from, and their scouts are in lockstep with each other. I don't believe the model the Phillies operated from in the late 2010s was an effective model and something the scouting department was in lockstep with.
The Phillies scouting department took much-needed player risk to improve their talent level in the past two drafts. It started with their first-round picks, RHP Mick Abel in 2020 and RHP Andrew Painter in 2021, two high upside prep arms, which is a subset of prospects the Phillies haven't particularly had much success developing in the last 15 years. In the 2021 draft particularly, the scouting department took some chances on high-upside arms. They took a high-upside college arm, RHP Griff McGarry, who struggled throwing strikes in college but has had no problem throwing strikes thus far in pro ball. They gambled a round before McGarry, selecting RHP Micah Ottentbreit out of a Michigan HS, who has projection to go along with some pitchability skills. They even went $75K over slot for 11th round pick RHP Andrew Baker, who has tremendous fastball metrics, out of a Florida Junior College.
Pitching development is led by Pitching Coordinator Travis Hergert, who came to the Phillies as an assistant in 2019 from an Iowa Community College, where he coached for 15 years. Hergert assumed the role as pitching coordinator last summer, meaning this is his first spring training as the man charged with improving pitching development. With several arms seemingly taking steps forward last year, Hergert and his coaching staff are looking to continue those positive developments into 2022 and change the perception of their organization from a poor pitching developing farm system to one that isn't.
DBacks rebuild enters next phase
Every organizational rebuild essentially has four phases. The first phase is the fire sale. Whether a team trades their better players to other organizations or just doesn't chose to resign their free agents, a fire sale is needed to improve the organization's talent pool (through trades, International Free Agency, and the draft). Step 2 is to begin to improve the talent pool in the farm system, whether through the fire sale or redirecting assets spent on MLB players to other areas, like scouting and player development. This is the phase the DBacks have found themselves in during the past couple of seasons, where they've watched the overall talent pool in their system evolve and improve immensely. Now, comes step 3, the emergence of talent from the farm into MLB. This is where DBacks are at right now.
After losing 110 games, the chatter around spring camp has been focused mostly on the rookies. While it's unknown if any of these prospects will break camp with the big-league club, you can count on management giving OF Alek Thomas, SS Gerardo Perdomo and DH Seth Beer an extend run as regulars in the everyday lineup by mid-summer. Thomas, the highest ranked of the trio, is battling for reps in CF with Daulton Varsho and fellow prospect Jake McCarthy in camp. Thomas, who continually makes hard contact and is a plus defender, has done well to calm aggressiveness that plagued him at the plate earlier in his career. However, some scouts and writers, this one included, are skeptical Thomas is ready to deal with MLB velocity, which could lead to some growing pains.
Perdomo, who struggled mightily for the first half of 2021, reworked his swing at Arizona's complex and came out of the experienced as a changed hitter. While he's likely never a top 10 fantasy SS, he'll be playable in deeper formats. With Nick Ahmed's injury, there could be an early path to playing time that the defensively-skilled Perdomo can grab ahold of. As for Beer, he's a DH only. If Thomas were to make the team, Beer becomes the odd man out since it would push Varsho to a corner and one of Pavin Smith, David Peralta and Jordan Luplow to DH. As the season wears on, it's likely Beer will get his shot. The second half of the season might bring on some prospect pitching as well, with Drey Jameson, Ryne Nelson, Bryce Jarvis and Brandon Pfaadt potentially ready to debut.
Astros close to retooling roster
With Carlos Correa signing with the Twins, the Astros are doing what they do best, they are retooling. The phrase "sustainable contenders" isn't used often enough in baseball. It looks like Houston has figured out the secret in recent years, staying in contention while introducing new core players from their system, such as Kyle Tucker, Yordan Alvarez, Framber Valdes and Luis Garcia, and not missing a beat.
This year, we'll see SS Jeremy Peña takeover Correa's role on the roster. Peña, who the Astros picked up in the 2018 draft out of the University of Maine, has hitterish skills and has come into power, mostly utilizing the pull field to launch HR. We're talking a potential high BA with 20-25 HR power and the ability to reach for double digit steals sooner rather than later. Pena is also a plus defender and will stick at SS.
C Korey Lee and SS/CF Pedro Leon will spend most of 2022 in Triple-A. With the Astros catchers signed through 2022, Lee will likely be primed to assume the primary catcher role in 2023. While his lone plus-or-better tool won't help a fantasy roster (throwing arm), he has average-to-above-average skills at the dish and has improved with his receiving behind the plate, allowing Lee to stick at the position. Leon's biggest attribute is his plus-speed, which helps him most to defend in CF and on the bases. Unfortunately, there is swing-and-miss in the swing and below-average power. If he can improve his ability to get on base by cutting down on his swing length and improving patience, there's a chance he's something more than a UT bat. Also, 3B Joe Perez could help this year too. Unfortunately, he lacks a true defensive position, with many scouts comping him to former Astros farmhand J.D. Davis.
Giants High-A Eugene is the place to be
We chronicled the Cubs Low-A team last week. The Giants High-A team in Eugene, on paper, exceeds the Cubs Low-A team with talent. Top prospects SS Marco Luciano, OF Luis Matos, LHP Kyle Harrison, RHP Will Bednar and OF Jairo Pomares are all likely to break camp with Eugene. We'll also likely see LHP Matt Mikulski, 3B Casey Schmitt, LHP Nick Swinney and former first round picks C Patrick Bailey and Hunter Bishop all suit up for Eugene this year.
Of the bats, I'm closely watching Luciano, who the Giants aggressively pushed him to the Arizona Fall League last year. Reports out of spring camp are encouraging. He struggled with spin last season and overall aggressiveness. Hopefully, Luciano will get to hard contact more often. His top percentile EV ranks are among some of the best in the minors. Luciano has double-plus power to all fields and a refinement in his hit tool could put him in the top spot of prospect lists this time next year.
On the pitching side, Harrison has the biggest upside with 3 potentially plus pitches. However, the other arms, such as Bednar, Mikulski and Swinney, are most intriguing to watch this year. All three are college arms high on pitch design in an organization that seems to reach for another level when it comes to pitch shape and break. All 3 may flirt with top 100 consideration next year and could be great sleeper names for 2022 acquisition as the season wears on.
For more information about the terms used in this article, see our Glossary Primer.
Free Weekly eNewsletter
The industry's #1 analytical weekly e-mail newsletter is ABSOLUTELY FREE!
More Information
Shopping Cart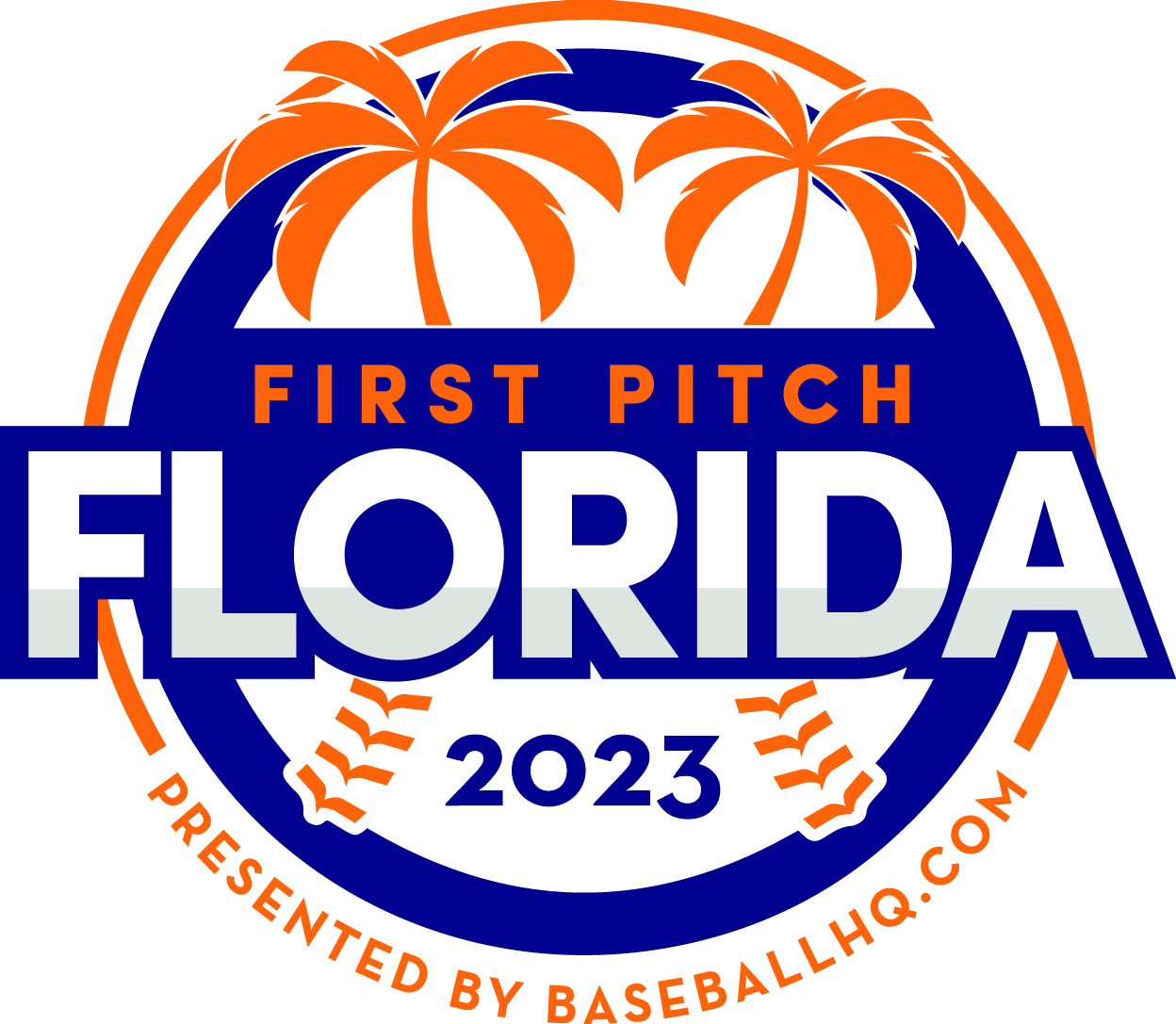 March 3-5, 2023
West Palm Beach, FL
REGISTRATION NOW OPEN