MINORS: 2018 Rule 5 Draft Recap
By Nick Richards
December 17th, 2018 12:04am
Photo: The Rule 5 Draft at the Winter Meetings
The 2018 Winter Meetings have concluded, and as usual it ended with the annual Rule 5 Draft. During the major league phase of the draft certain rules apply to who can be drafted:
Players with four or five years of professional experience
Not on a 40-man roster
Must remain on a club's active 25-man roster for the 2019 season (unless injured)
If the selecting team drops the player from their 25-man roster, the player is offered back to his original organization
MLB clubs draft in reverse order of standings from the previous season. They can draft as many as they like as long as they have room on their 40-man roster. That's why some teams do not bother drafting at all. In general, bad teams are more likely to draft since a) they are more likely to have fewer than 40 players they want to protect; and b) they are more likely to be willing to fill out their 25-man with a speculative player on the cheap.
What can we expect from a Rule 5 draftee? The best-case scenario might be last year's Brad Keller (RHP, KC)—drafted by Cincinnati from Arizona, and then traded to Kansas City. Keller produced $9 in fantasy value by making 20 starts for the Royals and putting up a very lucky 3.08 ERA and 9-6 record. Don't expect that this year.
In general the players selected are of two types:
Middle relievers (who might get some starts) as bullpen depth
Batters with power or speed for bench slots
Who Got Drafted in the Major League portion?
The complete list—Drafting team, former team, and a few trades
Orioles - Richie Martin, INF (OAK)
Royals - Sam McWilliams, RHP (TAM)
White Sox - Jordan Romano, RHP (TOR) - Traded to TEX
Marlins - Riley Ferrell, RHP (HOU)
Tigers - Reed Garrett, RHP (TEX)
Reds - Connor Joe, INF/OF (LAD)
Rangers - Chris Ellis, RHP (STL) - Traded to KC
Giants - Travis Bergen, LHP (TOR)
Blue Jays - Elvis Luciano, RHP (KC)
Mets - Kyle Dowdy, RHP (CLE)
Phillies - Drew Jackson, INF (LA) - Traded to BAL
Diamondbacks - Nick Green, RHP (NYY)
Mariners - Brandon Brennan, RHP (COL)
Giants - Drew Ferguson, OF (HOU)
Of Those Drafted, Who Might Have Fantasy Value in 2019?
Richie Martin (INF, BAL)
Previous organization: Oakland Athletics
Profile: Prior to 2018, Martin was a 7C prospect known more for his defense than his bat, but then in full season at Double-A Midland, Martin's power and OBP jumped, while he continued to reduce his strikeout rate and held his walk rate.
2019 Fantasy impact: Martin hasn't played above Double-A, but now he will get a chance in spring training to win a bench spot. With the Orioles in full rebuild mode, he might get more playing time than we would expect. He could provide some SB and maybe even a not-terrible batting average.
Long-term impact: With his plus defense due to great range, a strong arm, quick hands and good instincts, Martin could eventually hold down an average SS slot if he reaches his ceiling. But he has to prove his 2018 wasn't just a lucky run.
Sam McWilliams (RHP, KC)
Previous organization: Tampa Bay Rays
Profile: The 23-year-old right-hander has made 75 starts since being drafted by the Phillies in the 8th round of the 2014 draft. Last year in Double-A Montgomery, McWilliams had a Dom of 8.4 but a Ctl of 3.6 and WHIP of 1.505. But if the Royals put him in their bullpen, his stuff could play up.
2019 Fantasy impact: McWilliams has yet to see Triple-A, so keep expectations in check. As a righty out of the pen, he could bear down on batters and get some strikeouts (but the walks will be there too).
Long-term impact: With his mid-90s heat coming out of a high-three-quarters slot and standing 6'7", his fastball could get results in the big leagues. He has a four-pitch mix with his slider being his best off-speed offering. Until his curve or change-up improve, he will have a hard time succeeding as a starter. But if it comes together for him, he could slot in the back end of the rotation. Until then, expect high WHIPs and some struggles as a hard-throwing bullpen piece.
Riley Ferrell (RHP, MIA)
Previous organization: Houston Astros
Profile: A career reliever, Ferrell had a good 2018 in Double-A (though his walk rate was too high), before struggling in his first taste of Triple-A. Still, his upper-90s fastball/slider combination gets guys out, and he just needs to reduce the walks to have an impact out of the pen.
2019 Fantasy impact: Ferrell has gone to the right organization to see immediate success. The strikeouts will be there, but so will the walks until he gets his control worked out.
Long-term impact: If he learns to harness his stuff, he could get saves. For the Marlins, there are fewer guys in the way to getting those saves.
Connor Joe (INF, CIN)
Previous organization: Los Angeles Dodgers
Profile: Joe has played at 1B, 2B, SS and OF, but in the draft he was announced as a catcher (a position he played in college). That defensive versatility will increase his chance of winning a bench slot. What he does is hit well (career .363 OBP) with some line-drive power.
2019 Fantasy impact: If he can be at all competent at catcher, he will stick. Otherwise he can play 3B and has enough bat to serve as a bench option.
Long-term impact: His bat could play best at catcher, and at age 26 this former 2014 first-round pick by the Pirates needs to show something, but he could be a good utility player in the majors.
Drew Jackson (INF, BAL)
Previous organization: Los Angeles Dodgers
Profile: The Phillies drafted Jackson and then traded him to Baltimore. He's a pull hitter from the right side of the plate and his batting average is not likely to be great. But he takes a walk, he has power and speed, and this combo can do nicely from the bench.
2019 Fantasy impact: Roles are available in Baltimore, so Jackson, at age 25, could stick in the majors even without Triple-A experience.
Long-term impact: If he can improve his batting average and reduce the ground balls, he could hold down an outfield spot.
Finally there is Elvis Luciano (RHP, TOR) who was surprisingly taken from Kansas City even though he is only 18 and hasn't pitched above rookie ball. The plan is that he can show enough in spring training to be hidden in a low-leverage bullpen role this year and then returned to starting next year in the Blue Jays minor league system. The skills and results are great with Luciano, but to hope he can succeed as a teenager in the majors is very unlikely. However, dynasty owners should at least take note of the name.
For more information about the terms used in this article, see our Glossary Primer.
Shopping Cart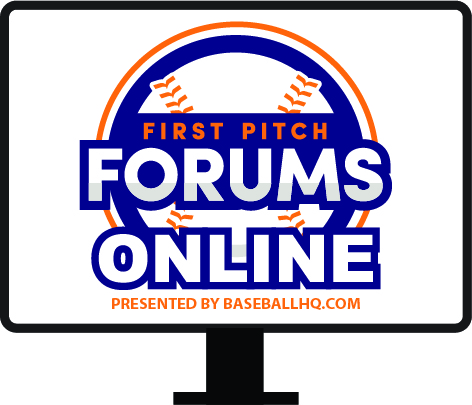 Our virtual First Pitch Forum returns!
Three online-only events: March 5, 11, 17
Join us live, or watch when you want
Just $19!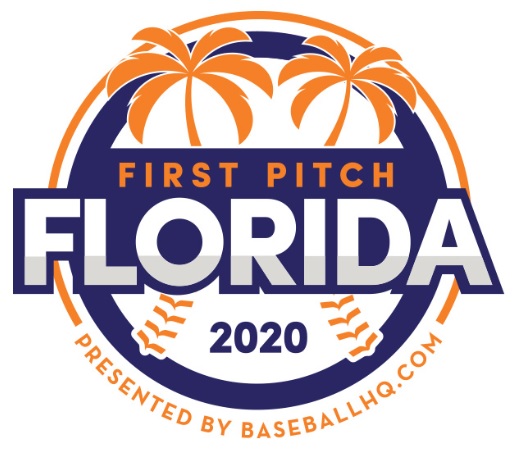 Inaugural Event!
February 28-March 1, 2020
St. Petersburg, FL
A few seats still left!