MINORS: 2016 Arizona Fall League Preview
By Robert Gordon
October 5th, 2016 11:05pm
Photo: Yoan Moncada (2B, BOS)
The Arizona Fall League begins October 11 and this year's rosters, with representatives from all 30 MLB teams, are packed with excellent prospects who have a chance to become outstanding big leaguers. Similar to past years, the pitching ranks are quite thin, but there are several position players worthy of acclaim. What follows is a snapshot of each team, with MLB affliations, followed by some of the top pitchers, hitters, sleepers to follow during the 2016 AFL season. Prospect team members Rob Gordon, Jeremy Deloney and Chris Blessing contributued to this report.
See these players and much more at First Pitch Arizona, November 3-6, in Phoenix. Click here for more details and to register.
Mesa Solar Sox (CHC, CLE, MIA, OAK, TOR)
Roster Summary: The Mesa Solar Sox are loaded with high-end talent and have five Top 100 position prospects including Eloy Jimenez (OF, CHC), Ian Happ (2B, CHC), Franklin Barreto (SS/2B, OAK), Bradley Zimmer (OF, CLE), and Anthony Alford (OF, TOR). Happ and Barreto give the Solar Sox two of the best middle infield prospects in baseball and should provide the team with a potent and balanced attack; this team should score runs in bunches. Historically the AFL is a tough pitching environment with warm, dry air, cozy ballparks, and a bevy of talented hitters, but this year Mesa has some nice depth. In addition to Frankie Montas (see below), the Solar Sox will be led by Jarlin Garcia (LHP, MIA), Conner Greene (RHP, TOR), and Duane Underwood (RHP, CHC). Underwood missed almost half of the 2016 season with a sore forearm, but when healthy has a fastball that tops out at 98 mph.
Best Position Player: Eloy Jimenez (OF, CHC). Picking the best position player for Mesa was really a bit of a coin flip as Jimenez, Happ, and Barreto are all top 25 prospects, but Jimenez has the tools to be a superstar. The 19-year-old out of the Dominican Republic had a breakout season, hitting .329/.369/.532 with 40 doubles and 14 home runs as one of the youngest players in the Midwest League and was named the league MVP. Jimenez needs to be more selective at the plate (just 25 BB in 432 AB), but is just starting to tap into his potential. At 6-4, 205 he has the size and strength to develop plus power and become an impact fantasy player.
Best Pitcher: Frankie Montas (RHP, OAK). Acquired from the Dodgers in the Rich Hill/Josh Reddick deal this season, the 23-year-old Montas comes after hitters with a plus 95-98 mph sinking fastball that has been clocked as high as 102 mph. He backs up the heater with an above-average slider and a below-average change. Montas struggles with control and has a career 3.8 Ctl, but he also an impressive 9.3 Dom and has the stuff to get major league hitters out. If Montas can stay healthy he should be able to carve out a role in Oakland in 2017.
Sleeper Prospect: Greg Allen (OF, CLE). Allen is an athletic and speedy OF who was a 6th round pick in 2014 out of San Diego State. He has below average power, but did launch a career high 7 HR in 2016 between High-A and Double-A. What Allen does do well is make consistent contact. He has a good understanding of the strike zone and puts the bat on the ball so that he can utilize his plus speed. In 2016, Allen hit .295/.416/.413 with 77 BB/78 K and 45 SB. Allen isn't going to get a lot of attention, but fantasy owners looking for speed and on-base ability should keep an eye on him.
Issues to Watch: Barreto has a chance to win a starting role in Oakland in 2017 and a strong showing in the AFL could go a long to reassuring Billy Beane and GM David Frost that he's ready to take over in the middle infield. Barreto was impressive in 2016, hitting .284/.342/.422 with 25 doubles, 11 home runs, and 30 SB, making Barreto an excellent breakout candidate in 2017. (Gordon)
---
Get the jump on 2017 with a BaseballHQ.com subscription that unlocks articles like these all off-season long. Winning. Fantasy baseball. Insight.
Glendale Desert Dogs (CHW, HOU, LA, STL, WAS)
Roster Summary: The Desert Dogs open the AFL with a nicely balanced squad. Offensively the club includes 2016 1st rounder Zack Collins (C, CHW), Willie Calhoun (2B, LA), Alex Verdugo (OF, LA), and Harrison Bader (OF, STL). Collins will split time behind the plate with the Cardinals Carson Kelly and the Astros Garret Stubbs. Calhoun played at three different levels in 2015 and struggled a bit at Double-A, hitting just .254 but also slugging 27 home runs. Bader and Verdugo have similar profiles with above-average tools across the board. Verdugo is just 20, so the AFL could be a challenge. On the mound, the Desert Dogs feature two righthanded Astros, David Paulino and Francis Martes. At 6-7, 215 Paulino is a big, with a bit of projection left, and already comes after hitters with a plus 93-96 mph fastball and a plus curve. Paulino pitched at four different levels in 2016, including one spot start with the Astros. Austin Voth of the Nationals gives the Desert Dogs another quality arm. The 24-year-old righty isn't overpowering, but has a nice three-pitch mix and profiles as a solid back-end option in the majors.
Best Position Player: Cody Bellinger (1B, LA). The Dodgers hit the jackpot when they drafted Belinger in the 4th round of the 2013 draft out of high school in Chandler, Arizona. The sweet-swinging lefty had a breakout in 2015, hitting 30 home runs in the CAL. He followed that up with a solid 2016, hitting .271/.365/.507 with 26 home runs between Double and Triple-A. Bellinger has good athleticism and is a plus defender at 1B. He could handle the OF if needed and will likely see action there in the AFL. With Adrian Gonzalez under contract until 2018, Bellinger will have to bide his time until injury or trade creates an opening, but a strong showing in the AFL could raise his stock.
Best Pitcher: Francis Martes (RHP, HOU). The Astros signed Martes as an international free agent out of the Dominican Republic in 2012 for a paltry $87,000. Since then, he has rocketed to the top of their organizational depth chart and is now one of the best pitching prospects in the minors. Martes added velocity as he matured and now overpowers hitters with a plus 93-96 mph heater that tops out at 98 mph. He backs the fastball up with a plus power curveball and an improved change-up. Like most young hurlers, Martes struggles with control, but not to the point that it will limit his effectiveness. The AFL will be a good test for Martes and with a strong showing, he could in the majors by mid-2017.
Sleeper Prospect: Garrett Stubbs (C, HOU). Stubbs doesn't have the same upside as Collins or Kelly, but the 8th round pick in 2015 has a good approach at the plate and owns a career slash line of .293/.385/.426. Defensively Stubbs has good receiving and throwing skills and has the athleticism stick behind the plate despite his slender 5-10, 175 frame. Stubbs showed surprising pop in 2016, belting 24 doubles and 10 home runs between High-A and Double-A while posting a solid .391 OB%.
Issues to Watch: One player to watch closely this fall is White Sox OF Courtney Hawkins. Hawkins, the 13th overall pick in the 2012 draft, has been a complete bust thus far. After five seasons of professional baseball, the 22-year-old Hawkins now owns a slash line of just .227/.290/.409. Poor contact and strike zone judgement have been the main culprits. In 2016 Hawkins posted a 70% ct rate and an Eye of 0.20 in 418 Double-A AB. Hawkins remains an elite athlete, but at this point there is little reason to remain optimistic about his future and a poor showing the AFL could seal his fate with the Sox. (Gordon)
Peoria Javelinas (BAL, CIN, SD, SEA, TAM)
Roster Summary: This isn't considered to be a prospect-heavy roster, but there are some interesting players who will look to increase their prospect status. The outfielders have talent, led by Tyler O'Neill (OF, SEA) and Michael Gettys (OF, SD). The Orioles are hoping to see their 2015 first round pick D.J. Stewart (OF, BAL) take a positive step and put himself back among their better prospects. Justin Williams (OF, TAM) is another outfielder worth watching. The Rays placed some of their better farmhands in the AFL, led by Brent Honeywell (RHP, TAM). The Reds, on the other hand, disappointed many by leaving all of their better youngsters at home. The Peoria pitching staff lacks high-profile arms other than Honeywell, but a handful of relievers could excite.
Best Position Player: Tyler O'Neill (OF, SEA). One of the more improved players in the minors in 2016 was O'Neill, who was among the Double-A Southern League leaders in a variety of categories. He hit .293/.374/.508 with 24 HR while exhibiting significantly more patience at the plate. The 21-year-old has among the best raw power in the minors and has the tools and talent to become a prototypical RF in the majors. He could get time with the Mariners in 2017.
Best Pitcher: Brent Honeywell (RHP, TAM). This was an extremely easy choice. While Luiz Gohara (LHP, SEA) has intrigue and upside, Honeywell ranks among the top pitching prospects in baseball. In fact, the 21-year-old ranked #33 in BaseballHQ.com's midseason top 50. The athletic starter split the season between High-A and Double-A and posted a 2.34 ERA, 9.1 Dom, and .221 oppBA. Though he missed time with arm soreness, he returned with aplomb in Double-A and showcased his excellent arsenal, including a screwball.
Sleeper Prospect: Drew Jackson (SS, SEA) wasn't as good as he was in his pro debut in 2015 when he hit .358/.432/.447 in short-season ball, but he continues to open eyes with his advanced approach and knowledge of the game. He grinds out at bats, get on base at a consistent clip, and uses his speed effectively. Though he hit only .258/.332/.345 with 6 HR and 16 SB, he has a lot of potential, including the potential for average pop. The 23-year-old is also a consistent defender.
Issues to Watch: The vast majority of the pitching staff spent the season in the bullpen so it will be interesting to see how the coaching staff utilizes the top arms. There will likely be short stints among many of the arms, including the starters. Some of the better relievers include Tanner Scott (RHP, BAL), Brad Wieck (LHP, SD), Phil Maton (RHP, SD), and Jose Torres (LHP, SD). Wieck stands 6'9" and posted a 1.17 ERA and 13.6 Dom between High-A and Double-A. Torres had a sniff of the majors as a September call-up. (Deloney)
Scottsdale Scorpions (LAA, NYM, NYY, PHI, SF)
Roster Summary: This is one of the deeper rosters in the league with talent on the mound, behind the plate, and at the plate. The pitching staff is fairly deep with arms that are looking to rebound from poor performances or injuries. The Yankees are hopeful to see James Kaprielian (RHP, NYY) return to the mound after ending his season in April. They are equally interested to see if Dillon Tate (RHP, NYY) can recapture the glory that made him the number four overall pick in the 2015 draft. The rotation at catcher should be interesting as Aramis Garcia (C, SF) and Taylor Ward (C, LAA) rank among their organization's better prospects. The infield is loaded, highlighted by Gleyber Torres (SS, NYY), Gavin Cecchini (SS, NYM), Scott Kingery (2B, PHI), and Miguel Andujar (INF, NYY).
Best Position Player: Gleyber Torres (SS, NYY). The 19-year-old Torres was the key component in the trade that sent Aroldis Chapman to the Cubs and he has the tools—both offense and defense—to impact the game. Because of his age and athleticism, there is a lot of excitement surrounding his development. He easily eclipsed his career-high in HR in 2016 while improving his defense at shortstop. The right-handed hitter batted .270/.354/.421 with 29 doubles, 11 HR, and 21 stolen bases.
Best Pitcher: James Kaprielian (RHP, NYY). Despite limited innings in 2016 due to a flexor strain in his pitching elbow, Kaprielian gets the nod over Tate. The Yankees selected the tall righty in the first round of the 2015 draft and he possesses a wicked fastball that touches the high 90s. He also mixes in three secondary offerings that could all become potent offerings. He likely won't be entirely unleashed in the AFL, but all eyes will be on him to see if he can miss bats like he's capable.
Sleeper Prospect: Scott Kingery (2B, PHI). In a deep Phillies system, the 22-year-old Kingery often gets overlooked. However, he has significant talent and can impact the game with his bat, legs, and glove. He hit .281/.335/.388 with 36 doubles, 5 HR, and 30 SB in High-A and Double-A. He doesn't have great strength or bat speed, but he puts the ball in play and uses his speed well.
Issues to Watch: The Yankees have sent several of their top prospects to the league and are interested to see how Tyler Wade (SS/OF) adapts to playing the outfield—he split time between SS and 2B in 2016. Greg Bird was dazzling in his rookie season in the big leagues in 2015, but missed the entire 2016 campaign due to labrum surgery. Add in Miguel Andujar (3B, NYY) and the aforementioned Kaprielian, Torres, and Tate, and many eyes will be on Scottsdale. Another closely monitored prospect, Marcos Molina (RHP, NYM), is returning from Tommy John surgery and last pitched in 2015. Oh, and the late add of Tim Tebow (OF, NYM) will certainly qualify as both "an issue" and being "watched." (Deloney)
Salt River Rafters (ARI, ATL, COL, DET, MIL)
Roster Summary: The Rafters boast one of the league's deepest lineups. However, they lack the elite names we've grown accustomed to. Ryan McMahon (COL, 1B/3B) is the team's highest rated overall prospect. Nipping at his toes are a pair of Brewers prospects, Brett Phillips (MIL, OF) and Isan Diaz (MIL, 2B), who have future regular MLB tags attached to them. The pitching staff is a dumpster fire, one of the weakest staff's in AFL history. There are a few interesting arms among the 19 assigned to the squad. Keep an eye on Tayler Scott (MIL, RHP). Scouts have raved about Scott's stuff, but an inability to throw strikes has already led one club, the Chicago Cubs, to give up on his immense talent.
Best Position Player: Ryan McMahon (1B/3B, COL). McMahon struggled in his Double-A debut. Drafted by the Rockies in the 2nd round of the 2013 draft, the slugging corner infielder ascended up prospects boards with a combination of patience and power. After slugging 67 XBH each in '14 (Single-A) and '15 (High-A), evaluators believed McMahon was on the verge of a breakout season. Unfortunately, '16 was met with fewer barreled balls and more strikeouts. McMahon especially struggled against RHP (.233/.305/.392). The Rockies hope a successful AFL campaign builds enough momentum to propel him to Colorado sometime next season.
Best Pitching Prospect: By default, Spencer Turnbull (RHP, DET) is the Rafters best pitching prospect. Turnbull is far from terrible, but the poor state of the overall pitching staff pushes a guy with 4th starter upside to the top of the staff. Turnbull throws a heavy sinker, sitting in the low-to-mid 90s, and complements the pitch well with a solid slider. Turnbull has also improved his change-up greatly over the past few months. Unfortunately, control is a serious issue for the former Alabama Crimson Tide pitcher. His inability to command his fastball likely pushes him to the bullpen.
Sleeper Prospect: Dustin Peterson (OF, ATL) finally turned a corner in '16 with Double-A Mississippi. Peterson, the younger brother of Mariners prospect D.J. Peterson, has made tremendous strides producing solid contact with a much more compact swing. Slashing .282/.343/.431, he produced 52 XBH by utilizing a gap-to-gap approach. Scouts believe there is 20 HR potential in his bat. Concern remains that there is significant swing and miss left in the bat, which would be exploited by ML pitchers.
Issues to Watch: There are several issues to watch on Salt River, more so than many other AFL teams. After setting the world on fire in '15, many Brewers front office personnel expected Brett Phillips to assume the everyday big league CF role by midseason. Unfortunately, Phillips cooled significantly in '16. Slashing a dismal .229/.332/.397 in Double-A, Phillips struggled making contact, striking out 154 times in 441 plate appearances. Can Phillips reemerge as the Brewers top position prospect? We'll see this fall. (Blessing)
Surprise Saguaros (BOS, KC, MIN, PIT, TEX)
Roster Summary: Surprise features two of the league's top infield prospects, Yoan Moncada (BOS, 2B) and Nick Gordon (MIN, SS). Beyond that, their lineup doesn't boast the depth many other AFL teams enjoy. The outfield is especially filled with 4A types. There are many back-end of the rotation types and middle relievers on Surprise's pitching staff. Michael Kopech (BOS, RHP) is the biggest pitching prospect of note and is a must-see attraction for any AFL attendee.
Best Position Prospect: Yoan Moncada (2B/3B, BOS) is a phenomenal prospect. Having spent time split between High-A, Double-A and Boston this season, Moncada has proven his unspectacular '15 campaign was a mirage. Having better adjusted to America, the young Cuban second baseman enjoyed a dominant minor league campaign. Still, there are areas of concern with Moncada's game—chief of which is whether he'll develop the ability to recognize breaking ball spin. Aided by a high walk rate, Moncada's strikeout frequency wasn't as alarming as some, but he still struck out 25% of the time as a minor leaguer and struggled mightily to make contact in a brief MLB look. He'll also get time to hone his skills at 3B after a late-season position switch.
Best Pitching Prospect: Michael Kopech (RHP, BOS) is sure to light up radar gun readings this fall for Surprise. He consistently hit 100 mph plus this summer, though Kopech struggles commanding the pitch. What makes his fastball especially deadly for hitters is its late movement. At times, he is unhittable. His second best offering is a wipeout slider with plus potential. His change-up is a poor offering with little upside. Ideally, Kopech projects as a late-inning reliever.
Sleeper Prospect: Mitch Garver (C, MIN) was a much talked about prospect by scouts in the Southern League. An older prospect, Garver leapfrogged fellow prospect Stuart Turner as the possible solution for the Twins at catcher. Garver's bat has never been a question mark, but many believed he didn't have the catch/throw ability to maintain a starting role. Those question marks disappeared this season. Garver looked solid behind the plate, improving his pitch framing ability and the mechanics of his throwing motion. Garver could easily be a starting backstop for the Twins sometime next season.
Issues to watch: The Red Sox have been waiting for Trey Ball (BOS, LHP) to take off. Unfortunately, it hasn't happened yet. Ball cannot find the strike zone. His fastball sits in the low-to-mid 90s with two potentially solid or better off-speed offerings. His curveball has tremendous depth when he stays on top of the pitch. Ball has solid arm action throwing a low 80s changeup with drop and fade too. However, it all comes back to throwing strikes. Ball is in make or break territory as a prospect. A solid AFL could go a long way to building positive momentum for 2017. (Blessing)
For more information about the terms used in this article, see our Glossary Primer.
Shopping Cart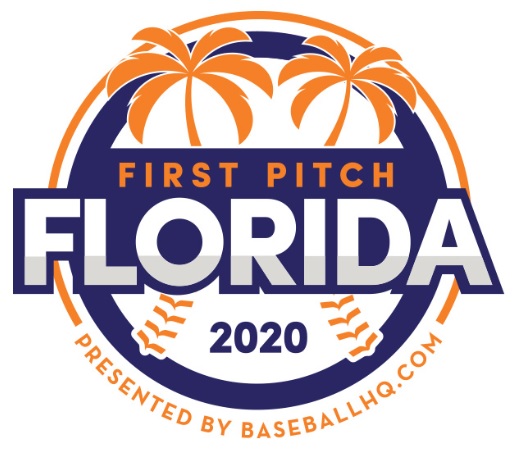 Inaugural Event!
February 28-March 1, 2020
St. Petersburg, FL
A few seats still left!