MASTER NOTES: The Tulo Maneuver
By Ron Shandler
June 15th, 2013 11:03pm
I'm not sure whether Doug Dennis is evil, or a genius.
He and I are among the 15 owners making up the XFL, the industry's only experts keeper league. Actually, it's more of a dynasty league. The XFL uses standard 5x5 rules with the exception of 40-man rosters and on-base percentage replacing batting average.
You probably know Doug; he's the bullpen columnist here and a regular speaker at our First Pitch conferences. He's been a periodic guest on Baseball HQ Radio and on some of the Sirius/XM radio shows. He's also a lawyer.
Every season is a little different in the XFL. In some years, struggling owners decide to start playing for the future as early as late April or May. This season has seen very little of that activity early.
So it was not unusual to receive the following email from Doug early this past week:
"Can Troy Tulowitzki help your team? Why of course he can! And wouldn't you rather he help your team than one of your competitor's teams? Why of course you would! Think about it--this one deal could be the one that makes sure that you come in first rather than second or third. Tulo is unique--what other MI gives you so much? So make your best offer--I'd like to complete a deal by Sunday, if possible. For my part, I want someone who will be a valuable contributor to my team in 2014. So it might hurt a little. But flags fly forever, so it will certainly be worth it."
And of course, Doug only sent this note to the few of us bunched at the top of the standings. It effectively instilled the fear of a good sales letter, while pitting us against each other for this incredibly valuable commodity.
Let's face it... a healthy Tulowitzki is a difference-maker, especially in an OBP league. In 10 years, I've never finished higher than 3rd and this year may be my best chance to win, so I had to consider this. Moreover, my biggest current deficits are in the HR and RBI categories. If nothing else, I had to try to keep Tulo away from the other teams fighting for first.
Now, in this keeper league, Tulo has a salary of $39, which would go up to $44 next year. My offer would have to be a player with a significantly lower price tag but good long-term upside. And yes, it probably was going to hurt a little.
There was only one player on my team that fit the profile and I thought would pique Doug's interest.
I've owned Jason Heyward since 2009, the year before his rookie debut. I've weathered his up-and-down early career and have spurned numerous trade offers in the past. But his current price tag was $10; next year it would still be only $13. It was time.
I made the straight-up offer to Doug. He asked if he could sleep on it, which is roto-speak for "I want to wait to see if yours is the best offer." But by next morning, I guess it was.
And in my own short-sighted way, I felt content with the deal and thought that was that. But barely one hour after we consummated the transaction, I received another email from Doug. It said:
"Mariano Rivera. You know you want him. You know you need him. Offer me a 2014 usable keeper (any position) and maybe Mo is the missing link that brings you the title in 2013. Tulo is already traded, so if you missed the boat there, don't lose out here! You'll kick yourself if you finish third because you sat on your hands!"
I quickly grabbed the standings, and sure enough, one of the other contenders stood to gain a big bunch of points by adding a frontline closer. If he traded for Rivera, the advantage I gained with Tulowitzki would have been effectively dulled.
And Doug would likely have come away with at least two prime keepers.
And then who would be next? Dustin Pedroia? Yadier Molina? Maybe he'd wait a month and offer up his overpriced Pablo Sandoval or Adam Eaton. By baiting us with each player individually, he effectively created a highly volatile marketplace.
I could only respond to his second email with, "Well played, Doug. Well played."
Was it an evil tactic? Was it genius? Evil genius, maybe? Clearly within the rules. My bad for not anticipating that the Tulo offer was not an isolated event. Perhaps I should have immediately gone to his roster and attempted to build a bigger deal. Of course, hindsight is 20/20.
But at least I own Tulo. Actually, it's more like a rental. I hope he stays healthy. Bye, Jason.
POST SCRIPT: Less than 24 hours after writing this piece, Troy Tulowitzki broke a rib trying to make a play. Given that the official league transaction deadline was not until Sunday, the trade was nullified. To add insult to injury (as it were), Doug received no takers on his Mariano Rivera offer. And life goes on.
For more information about the terms used in this article, see our Glossary Primer.
Free Weekly eNewsletter
The industry's #1 analytical weekly e-mail newsletter is ABSOLUTELY FREE!
More Information
Shopping Cart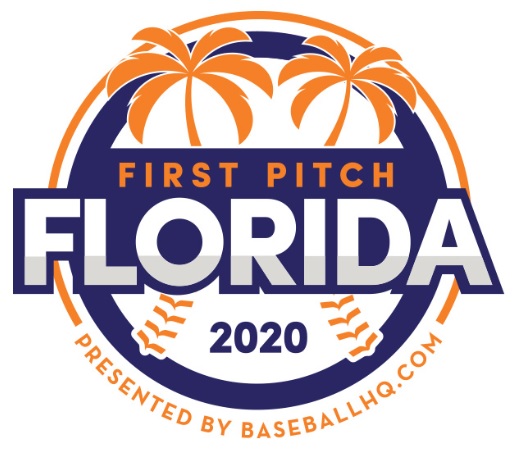 Inaugural Event!
February 28-March 1, 2020
St. Petersburg, FL
Early-bird registration now open!