MASTER NOTES: Surviving September
By Ron Shandler
August 29th, 2014 11:04pm
One of the biggest challenges in season-long fantasy leagues is keeping all owners engaged for six months.
By this point in the season, only about 20% of teams have a reasonable shot at a title. That means 8 out of every 10 teams is just playing out the string. In Major League Baseball, multi-millionaires are paid to play even if their team is 25 games out of first place. In fantasy, there is no such built-in incentive.
However, there are artificial incentives that can be employed. In Tout Wars, we use two incentives to make sure owners stay engaged all year.
In the first, we set a minimum points level that each team must achieve. In the 12-team AL and NL leagues, that level is 60 points. For each point that a team falls short of that, they lose $1 off their free agent acquisition budget (FAAB) for the following year. So, if you finish this year with 57 points, you'll go into 2015 with only $97 of the normal $100 FAAB.
That's one incentive to keep clawing for every point. The other is that the final 2014 standings constitute the seeding for the reserve round in 2015. Keep on clawing.
While artificial incentives can work, I'd like to think that this time of the season is ripe for early planning.
At USA Today this week, I wrote that next year's first few draft rounds could be more muddled than we've seen in years. That's because most of this March's top picks have become riskier plays. In fact, 17 of the top 20 have either spent time on the disabled list or under-performed as compared to expectation this year.
That potentially opens the door for more surprises. This year's breakouts of Jose Abreu and Masahiro Tanaka could become more commonplace in 2015. Why? Because we can't trust that Paul Goldschmidt and Andrew McCutchen are going to be perfectly healthy and we can't guarantee that Miguel Cabrera and Robinson Cano are going to rediscover their lost power skills.
Even Mike Trout is only batting around .255 since July 1.
And what better time of year to start scouting potential rookie surprises than in September?
This coming month looks like it could offer the mother lode of early previews. Javier Baez and Rymer Liriano (pictured) were promoted earlier this month. Jorge Soler just got the call this week. Players like Francisco Lindor, Mikail Franco and even Rusney Castillo could see some significant playing time in September.
In keeper leagues, it's possible that many of these players are already in farm systems. Those in redraft leagues might grab a few out of the free agent pool to help with a late push.
But that's just treating these potential impact players as ancillary commodities when, in fact, they could anchor your fantasy teams in 2015.
If you were just playing for September, you could consider these rising stars as if they were potential foundation players for your team. What would a roster look like whose core was Lindor at shortstop, Soler in the outfield and maybe Jon Gray on the mound?
You could consider September as a testing ground for some of your planning for 2015.
For players like Byron Buxton, Addison Russell and Mark Appel, you may need to wait until the Arizona Fall League to assess their potential (and you can watch them at First Pitch Arizona -- 20% discount ends Sunday), but there is a whole host of top prospects who you can play fantasy ball with right now.
That's one of the neat things you can do in this year's final set of monthly leagues in September. Stock your roster with an eye to the future and see where it may take you. For those currently out of the hunt, it's a great exercise to give you a leg up on 2015.
Take your last shot in a one-month league in September at ShandlerPark.com. Deadline is Monday, Labor Day. Details are here.
For more information about the terms used in this article, see our Glossary Primer.
Shopping Cart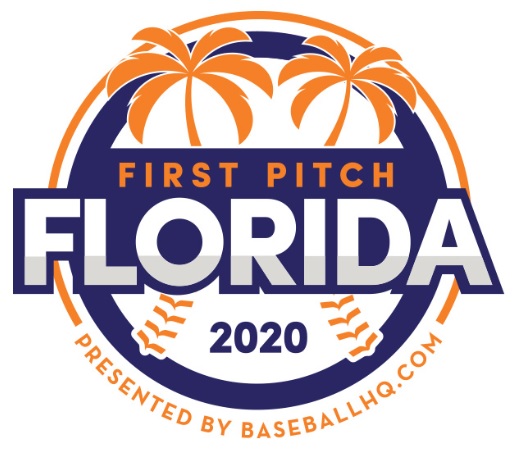 Inaugural Event!
February 28-March 1, 2020
St. Petersburg, FL
A few seats still left!