MASTER NOTES: Surviving August and beyond
By Ron Shandler
August 15th, 2014 11:04pm
I wrote a piece for USA Today this week that lamented our loss of the media at this time of year. Here it is, the most exciting part of the baseball season—the stretch run—and all you hear on talk radio, on major media websites, in newspapers and magazines is... football.
Now, football is a great game and I recognize that the media rush to its Opening Day this month is akin to what we experience in March. I get that. But I would think there could be more effort made to find a balance.
Maybe too many people have already fallen out of contention in their baseball leagues, so who cares, right? The research does show that any team in 5th place or lower on August 15 has maybe a 1% chance to win. Looking at the Tout Wars and LABR experts leagues, only one 5th place team is closer than 18 points out of first, and there are two that are more than 30 points out. The average 1st to 5th gap in these seven leagues is 23 points.
Insurmountable? We'd like to think not, but I'd be willing to bet that none of the seven 5th place teams is going to win.
The odds of current first place teams holding on for a title are about 71%. Another 28% is distributed among teams in 2nd, 3rd and 4th. So really, only four teams in each league have anything to play for. From a marketing perspective, that's maybe 33% of the total audience, in a 12-team league anyway. Toss in a few teams at the top of the standings that are mailing it in because football is coming, and you can almost see why the media is treating baseball like it barely exists.
Of course, this is highly over-simplified. But the truth is, at this time of year we have to make our own fun. We have to find our own things to look forward to, especially if you haven't played fantasy football since Fran Tarkenton was a Minnesota Viking.
That's my story, anyway.
Daily games? Okay, that's one way to stay engaged.
Monthly games? Well, I've talked enough about those. You can give that one more shot in September if you'd like.
But even if you can't see first place without a telescope, there is already an opportunity to start thinking ahead to 2015.
As an aside, many people have asked me over the years why I never expanded BaseballHQ.com into football. The reason was always because there is something happening in baseball 12 months of the year.
You might be thinking that there is nothing going on in November, and oh, you would be so wrong.
When Rick Wilton started bringing fantasy leaguers down to the Arizona Fall League 20 years ago, there really was no baseball going on. It was during the strike, and the best reason to head to Phoenix was to see Michael Jordan attempt to be a baseball player.
But in retrospect, that wasn't the only reason. Because in 1994, we also got to see Derek Jeter in the AFL. And Nomar Garciaparra. And Tony Clark, Joe Randa and Marty Cordova, all future major leaguers.
In the fall of 2000, we marveled at the power potential of some unknown third-baseman by the name of Albert Pujols. A few years ago, we got to see Bryce Harper and Mike Trout in the same outfield. Last year, we saw players like Mookie Betts, Marcus Stroman and C.J. Cron who've already made the bigs, as well as Byron Buxton (pictured, sort of) and Kris Bryant, who are well on their way.
Basically, if you want a leg up on 2015, you have to start at the Arizona Fall League. And there is no better way to bridge the gap at the end of the World Series than to be in Phoenix, basking in the 80 degree sun and watching next year's top prospects from the front row. Yes, the games are so poorly attended, that you can pretty much sit wherever you want.
The First Pitch Arizona conference is celebrating its 20th anniversary this year. It's three days of seminars and socializing for about 150 hard core fantasy leaguers. If you look forward to draft day each year, frankly, this is almost better. We have drafts too. And the ballgames. And the chance to hang with some of the top writers and analysts in the fantasy baseball industry... from USA Today, ESPN, MLB.com, Rotowire and of course from here too.
All the details are here. There is a $100 discount if you register before the end of the month.
Look, I know that traveling to Phoenix is not inexpensive, but I guarantee the experience is worth every penny. I don't have a vested financial interest in this any more—I no longer own this company—so I'm writing to you as one fan to another. It's a killer weekend you won't soon forget.
And you're sure to come away with insight that the other owners in your league won't have in 2015. Guaranteed.
For more information about the terms used in this article, see our Glossary Primer.
Shopping Cart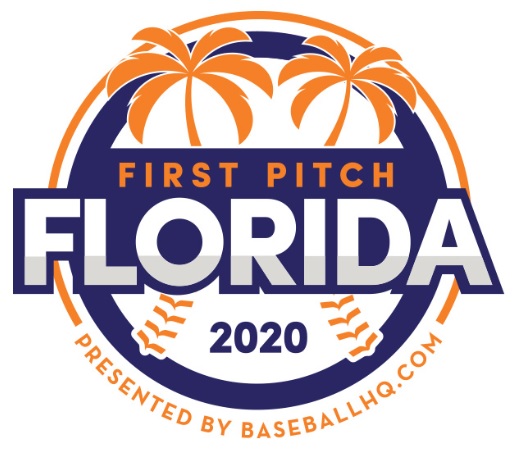 Inaugural Event!
February 28-March 1, 2020
St. Petersburg, FL
A few seats still left!