MASTER NOTES: Reading tea leaves—Jackie Bradley vs. Oscar Taveras
By Ray Murphy

@RayHQ
January 26th, 2014 12:06am
In our recently-released HQ100 prospect list, St. Louis OF Oscar Taveras ranks #2, and Boston OF Jackie Bradley ranks #38. Both are advanced prospects that are ready or nearly-ready for the majors. Bradley actually made his MLB debut in 2013, and Taveras might have if not for injury issues.
Based on these facts, you would assume that Taveras is the better selection in fantasy leagues for 2014, right? Maybe not.
Why not? The answer lies in their team contexts. By interpreting the actions of these two savvy organizations this offseason, we can draw some conclusions about each prospect's outlook for 2014... conclusions that might change your 2004 ranking of them.
First, St. Louis: Taveras battled some injuries that caused him to miss the end of the 2013 season, and have continued to hamper him this offseason. He may or may not be healthy enough for Opening Day. The injury situation probably would have forced him to the minors in April, at least to get some regular ABs and work off some rust from the time missed last year.
Still, the Cardinals aren't doing anything to hold a spot for him. Carlos Beltran departed as an FA, but that opening was filled from within (via Allen Craig moving to the OF and Matt Adams taking over at 1B). Additionally, the acquisition of Peter Bourjos puts four quality OFs on the roster ahead of Taveras. Once Taveras goes to the minors and establishes his health and readiness for a call-up, it's hard to see how the Cardinals can work him into the lineup: neither Craig nor Matt Holliday is going to sit too often, and since Taveras is left-handed, there's no natural platoon to be created with Adams (via Craig swinging back to 1B.)
Taveras remains an excellent prospect, and in some sense what we're seeing here is that he might just be a short-term victim of the Cardinals' deep roster and system. His long-term outlook remains excellent, and worthy of that #2 overall prospect ranking. But his path to contributing in 2014 is cloudy.
Contrast that with Bradley's situation in Boston: the Red Sox also lost an OF in free agency (Jacoby Ellsbury to the Yankees). Boston was rumored to be interested in Beltran, and then later in the winter were linked to lesser free agent outfielders like Franklin Gutierrez. Close observers of the team have waiting all winter to see what sort of backup OF Boston would bring in as an insurance policy against the possibility of Bradley struggling again in his transition to the majors.
This week, we got our answer, when the Sox signed Grady Sizemore to a guaranteed contract. Along with Bradley, Shane Victorino, Daniel Nava and Jonny Gomes, Sizemore now slots in as the 5th OF.
Yes, we are talking about that Grady Sizemore: the one who didn't play at all in 2012 or 2013, and hasn't returned a positive Roto value since 2009. As if that's not enough reason to doubt him, there are three other factors that make him a curious signing for the Red Sox:
He comes with significant questions about his health/durability.
Even when healthy, he wasn't a particularly good defensive CF at his peak.
As a left-handed hitter, he doesn't even make an effective platoon partner for the left-handed Bradley.
The Red Sox could have signed a replacement-level OF, someone who is a good CF defender and bats right-handed, as a more suitable alternative to Bradley. A Reed Johnson-type, for instance—a player with no upside, but a guy who has some specific utility as your 25th man. Instead, they took a shot at Sizemore: a guy with a much higher ceiling, and at least as much of a chance of providing nothing at all.
The conclusion: Boston isn't worried about that second outcome—if Sizemore is on the DL by April 15th, that's going to mean they are heavily committed to Bradley. Sure, they can swing Victorino to CF and play Nava/Gomes in the corners, but that's a dubious defensive alignment for a team that puts a lot of emphasis on defense. Basically, by taking the flier on Sizemore and assuming the downside risk that comes with him, the Red Sox are saying quite firmly "we believe in Jackie Bradley." They don't feel like they need a replacement-level insurance policy for him.
Based on this (admittedly speculative) reading of the tea leaves, in redraft leagues I'm moving Bradley up my draft lists, and Taveras down. Team context matters, especially when we're talking about organizations that have demonstrated they know what they are doing. World Series championships speak.
For more information about the terms used in this article, see our Glossary Primer.
Free Weekly eNewsletter
The industry's #1 analytical weekly e-mail newsletter is ABSOLUTELY FREE!
More Information
Shopping Cart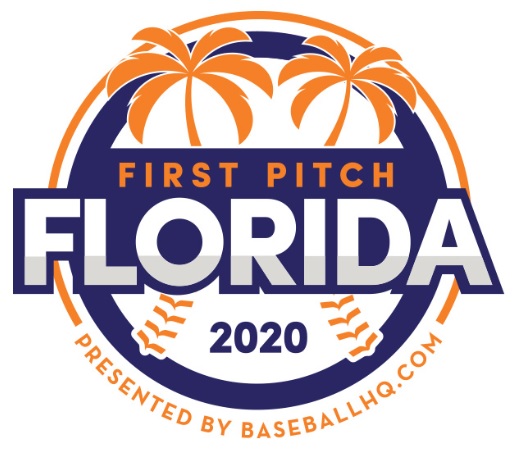 Inaugural Event!
February 28-March 1, 2020
St. Petersburg, FL
Early-bird registration now open!