MASTER NOTES: PRO Pitchers 2018
By Patrick Davitt

@Patrickdavitt
March 3rd, 2018 12:03am
Introduction
Last year in this space, I debuted a new player-evaluation system called "PRO," which stands for "Percentage Ratio Outcomes." The metric first calculates the percentages of positive and negative outcomes per plate appearance (for batters) and per batter faced (for pitchers).
This week, let's look at pitchers from 2017, with an eye towards finding some pitchers to underline on our cheat sheets for this year's drafts. Note that we won't be stating the obvious (Corey Kluber is very good), but trying to spot pitchers whose reputations might be out of line with their production, as assessed by PRO. Caution: PRO should not be the beginning and end of your player assessment for draft, but just one of the tools in your kit. The battery-powered screwdriver, maybe. Or The ratcheting box-end wrench. Or (that's enough tools—Ed.)
Pitchers for this study are grouped into four categories, all based on their 2017 stats:
Fulltime Starters: Minimum 25 starts (GS), minimum 90% of games as starts, minimum 500 Batters Faced (BF). This category had 85 qualifying pitchers.
Part-time Starters: 15 GS, 70% GS%, 400 BF. 46 qualifiers.
Other Starters: Pitchers who had starts but did not qualify for either of the first two SP categories
Relievers: No GS, 100BF. The biggest category, with 248 pitchers.
As a reminder, for pitchers, positive outcomes are:
Soft- and medium-hit grounders and fly balls
Infield pop-ups
Strikeouts
And negative outcomes are:
Hard-hit grounders and fly balls
All line drives
Walks and HBP
For hitters, the reverses are true.
There's one extra step after calculating the total good and bad percentage outcomes. Subtracting the bad outcomes from the good outcomes, to get the net Percentage Ratio Outcome (net PRO). To set levels, top starters' PROs are +40% or even higher, while the worst starters are at +10% or lower. Among relievers, the top net PROs are +45% or higher (Kenly Jansen was at +56%), while the stragglers are barely above +0% (Craig Breslow was at +3%).
(Memo to self: don't draft Craig Breslow.)
Let's go!
Fulltime Starters (FT SP): Targets
Ervin Santana (MIN) had a fine 2017, but is still being downplayed by the tout community. Santana was just outside the top-10% of FT SP, at +33%, and was top-10% in positive outcomes. Santana induced soft- or medium contact from 44% of his batters, which is very high. You won't get the Ks, but on a decent MIN team, there could be good results here again in 2018.
Marco Estrada (TOR). Estrada had a dreadful 2017, 4.98 ERA/1.38 WHIP. But his PRO was in the top 10% of fulltime starters at +35%, thanks to a bump in K% to 22% (still way short of elite) and an IF rate of 6%. There are those who say infield flies are not projectable or "a skill," but the MLB average is around 2% and Estrada has been getting 6% or higher for years. As well, Estrada's combined soft- and medium-hit FBs, routine outs a very high percentage of the time, was 26% of batters faced.
J.A. Happ (TOR) was pretty good last year, with a 3.53 ERA. He was also unlucky on Hit Rate at 32%, which is quite high considering that he gave up as few hard-hit GB and FB as Clayton Kershaw and fewer than Carlos Carrasco and Jacob deGrom.
Charlie Morton (HOU) is another guy whose good last season (3.62/1.19) has been gainsaid by experts. Could be a buy opportunity, considering he pitches on a really good team and showed excellent ability to avoid negative outcomes: Very low hard-hit GB and FB reduces offense. Oddly, his one area of concern is HBP, which at 2% of BF is something that could be better (although if Morton is hitting guys because he's being aggressive inside, it might be a cost worth bearing).
Fulltime Starters: Not Targets
There was quite a lot of expert hullabaloo about where Alex Cobb (FA) will end up. Cobb had a good year (3.66/1.22), but was in the bottom 10% of all FT SP across the board: low positive outcomes, high negative, and a net PRO of +15%. In particular, 37% of Cobb;s BF last year got LD, hard-hit FB or hard-hit GB, making his 29% Hit Rate look vulnerable. Add in a very low 17% K rate, and there's an answer to the question, "Where will Cobb end up?" The right answer is, "Not on my fantasy roster."
Sometimes it all goes south faster than a rocket-assisted Canada Goose. Johnny Cueto (SF) was bottom-10% in all categories, with a net PRO of +14%. If you think Cueto's name and rep will get some bids, nominate. But don't price-enforce.
Part-time Starters (PT SP): Target
Many of these pitchers are in the PT group because they missed action in 2017 with injuries. Dallas Keuchel (HOU) tops the list at an elite +37% net PRO, and is worthy of bidding to the max of your comfort level with his injury. Ditto Kenta Maeda (LA) and Danny Salazar (CLE, both +33%) and James Paxton (SEA, +32%).
One name that might be sliding in your league is Danny Duffy (KC), whose fantasy value fell by half from 2016's $17 season, mostly due to a slip in wins and a small spike in WHIP. He also hit the DL with oblique and elbow injuries, and had elbow surgery after the season. Off the field, of course, Duffy also had a DUI. But Duffy was near-elite with 66% positive outcomes, including 41% of batters making weak (soft- and medium-hit) contact. Knock a point or two off the 10% hard-hit FB, and Duffy would have been in the top-10% of net PRO.
Part-time Starters (PT SP): Don't Target
He's not quite all the way down in the bottom 10% of this category, but Cole Hamels (TEX) gave up almost as many LDs as he had Ks, en route to a poor +17% net PRO in 2017. Just for context, both James Shields and Ubaldo Jimenez had 18%.
Also think carefully about tout darling JC Ramirez (LAA) and Matt Harvey (NYM), both at or under 15% net PRO.
Other Starters: Target
There was a time when a lot of us were looking with anticipation at Nate Karns (KC). Maybe we still should. He's had an up-and-(mostly)-down career thus far, but was in the elite of this group with +32% net PRO, including a knack for inducing weak contact.
Like Karns, OAK's Daniel Mengden faced less than 200 batters, but shone across the board with a +31% net PRO, mostly because of a very favorable 47%-35% weak contact vs strong contact. Very low K%, though.
White Sox youngster Reynaldo Lopez faced only just over 200 batters, but also induced tons of weak contact, albeit with even fewer Ks than Mengden. But his minor-leagues record showed plenty o' gas and K potential, undermined in the latter part of the year in MLB by a bad back.
Other Starters: Don't Target
No need to get into particulars, but think long and hard before rostering any of Robert Stephenson, Amir Garrett, Steven Wright, Jarred Cosart or Julio Urias.
Relievers: Target
TEX setup guy Keone Kela got some bad ink when he responded to his usage by deliberately slacking on the field during Spring Training. He also had two DL stints with shoulder soreness. But when he was pitching...wow, he was pitching. He had a Jansen-esque +46% net PRO, thanks in large part to a 34% K rate and 19% combined hard-hit and LD rates. A fine LIMA target in his own right, and looks like he's behind only lefty Alex Claudio (17% K%) for saves.
Similarly, the unsettled Orioles could be out of the race early in the tough AL East, which could mean moving their closers Brad Brach and Zach Britton (currently on the DL). The target here is Mychal Givens, who posted a 70% positive PRO in 2017 and needs only a bit of sharpness in the control to move into the elite.
None of the other guys here are highly likely to get into the saves mixes for their teams, but be mindful of Trevor Hildenberger (MIN), Will Harris (HOU), Tommy Kahnle (NYY) and Emilio Pagan (SEA), all of whom were at or above 40% net PRO in 2017.
Relievers: Don't Target
Again not going into the deets here, but DET is apparently looking to Shane Greene to close the team's handful of wins in 2018. Be advised: Greene notched a net PRO of just +12% last year, despite a 26% K%, because he actually gave up more strong contact than weak, and walked 12% of his batters. Next in line is supposedly Joe Jimenez, the prototype hard thrower who faced 99 batters in 2017 and had a crummy 17% K%, and, like Greene, gave up more strong contact than weak.
Conclusion
The strength of PRO is that it looks at the outcomes these pitchers are generating—not in hits and HR, but in the aspects over which they exert real control. As well, because we use BF as the denominator, we get a fairly large sample to work with. Good outcomes should lead to good results, and that's the way to bet it. That said, make sure to diligently do due diligence.
There's a PDF table of the pitchers here.
For more information about the terms used in this article, see our Glossary Primer.
Shopping Cart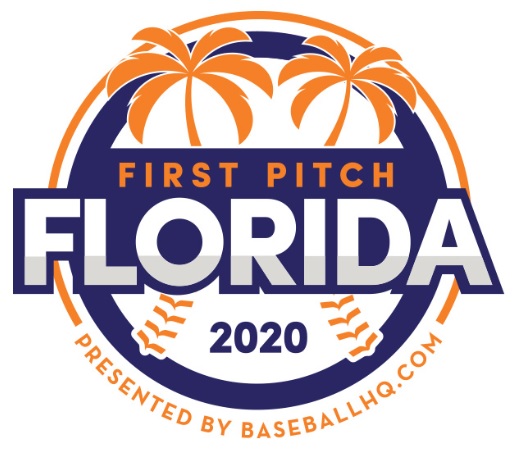 Inaugural Event!
February 28-March 1, 2020
St. Petersburg, FL
A few seats still left!