MASTER NOTES: PRO hitters 2018
By Patrick Davitt

@Patrickdavitt
March 10th, 2018 12:03am
Last week, we looked at 2017's pitchers, using the "Percentage Ratio Outcomes" (PRO) system I devised last season. This week, we turn to the hitters, whose PRO metric starts by calculating the percentage of hitters' plate appearances (PA, minimum 200) resulted in these positive outcomes:
Hard-hit grounders and fly balls (HHGB, HHFB)

All line drives (LD)

Walks and HBP (bb, HBP)
And these negative outcomes:
Soft- and medium-hit grounders and fly balls (SHGB/FB, MHGB/FB)

Infield pop-ups (IF)

Strikeouts (K)
The sum of the negative percentage outcomes is subtracted from the sum of the positive percentage outcomes to arrive at the Net PRO.
Again a reminder: Don't lean too heavily on PRO or any other single metric in doing player assessment.
To set levels, top hitters' Net PROs are just above zero (hitting is hard). Joey Votto led MLB last year at +8% Net PRO. The average MLB hitter (Andrelton Simmons, Melky Cabrera) is around -22% Net PRO, while the worst hitters by the metric were down below -40%: Darwin Barney, Billy Hamilton, Adam Rosales, Danny Espinosa, Michael Saunders, Tyler Saladino, Peter Bourjos, Alen Hanson, Ronald Torreyes and Adam Engel, who brought up the distant rear at -48%.
Let's take a look at some potential 2018 "Boons and Banes," based on their 2017 PRO results.
Boons
Justin Turner (3B, LA) hit more than his share of MHFB (16%, in the worst-10% of all hitters), making it all the more impressive that this Net PRO was second only to Votto's at +6%. How did he do it? start with best-10% performance in both K rate (10%) and SHGB, key negative outcome avoidance. Then add in best-10% performance in HHFB (16%), above-average LD% and bb%, and a 3% HBP rate. The portrait that emerges is a hitter who consistently puts the ball in play (helping his counting stats) and achieves solid contact almost 40% of his PAs.
Rhys Hoskins (1B/OF, PHI) started his career with a bang, and PRO makes him full value for his excellent production. Hoskins was in the best 10% of avoiding soft-hit GB and FB, and among the best at generating hard-hit FB (hello, taters) and walks. His Net PRO was right at 0%, meaning he generated as many good outcomes as bad ones. That's tremendous performance.
A lot of touts are trumpeting the virtues of Nick Castellanos (3B/OF, DET), and PRO agrees. Castellanos had an exceptionally low 2% soft-hit FB percentage and 0% IF. On the positive side, Castellanos was best-10% in HHGB and HHFB, as well as LD. Castellanos will be on a weak DET club, but should spend more time in a run-producing lineup slot. Possible star-level breakout here.
Aaron Judge (OF, NYY) is one of 2018's most interesting calls, and PRO shows why. Judge was excellent at avoiding some negative outcomes, finishing best-10% in SHGB and SHFB, as well as MHFB. On the positive side, he was also best-10% in bb%. The warning signs: worst-10% in K% at 31%, ten points worse than league average, and his LD was just 11%, three points under league average. How Judge goes in 2018 might well depend on his K%.
One of the fantasy-baseball shows on SiriusXM was talking about the 2018 outlook for MIL IF Jonathan Villar, and someone on the show noted that Villar "doesn't face a lot of competition" from Eric Sogard (IF, MIL). But where Villar was worst-10% in Net PRO at -35%, Sogard was best-10%, at -6%, a tick behind Mike Trout and Buster Posey, and just ahead of Paul Goldschmidt and Judge. This is not to suggest that Sogard is the hitter that any of those stars are. But he's doing something right out there. He's at or under all the league averages for negative outcomes, including a best-10% mark in K rate (12%). He's worst-10% in HHFB%, so there's not much HR power to count on, but he's also best-10% in LD rate, where his 20% rate was not only in the top-10% of all hitters, but fifth in the game. Sogard also drew walks in a very useful 15% of his PAs, good to know for OBP Leagues.
And don't sleep on Shin-Soo Choo (OF, TEX). He is not best-10% in any of the positive outcomes, but is average or better in all except HHFB, where his 9% rate is one point under the norm. Where Choo shines is in avoiding negative outcomes—he's best-10% in SHFB, MHFB and IF. Perceived injury and PT risk might temper bidding to your benefit, if you feel like Choo will get the 600+ PA he had in two of last three seasons.
And to close the Boons, a catcher. Austin Barnes (C, LA) managed 262 PA last year for the Dodgers, and smoked a Net PRO of -6%. His calling cards were a 15% walk rate, a 17% LD rate, and a combined SHFB-MHFB rate of 11%. He was a tick over league average in weak (soft and medium) GBs, but countered that with a 16% K rate that was five points bettere than league average. Again, PRO is not predicting the next coming of Mike Piazza here, but we all need catchers, and Barnes' ability to make contact and reach base could make him worth a bump.
Banes
A recurring topic in toutdom is whether or how to handle Billy Hamilton (OF, CIN) in the gathering of SBs. PRO says you might be better off letting someone else roster the speedy Red, who manages the neat trick of finishing in the worst-10% of overall Net Pro while finishing bottom-10% in only two categories: HHGB and HHFB, where his matching 3% levels are way under league norms. Add in a league-average 21% K rate and subpar 7% bb%, and PRO says Hamilton's struggles to reach base and exploit his wheels are for real.
Also, without getting into details, let's just say it's a good thing for their fantasy value that Hamilton, Rajai Davis (-38%, OF-NRI, CLE) and Jarrod Dyson (-36%, OF, ARI) can steal bases.
There's been some pre-season buzz about Tim Anderson (SS, CHW), based on what some analysts see as intriguing power/speed potential. But Anderson is -39% in Net PRO, the result of being under league average in seven of the 11 PRO categories, especially his 27% K rate and worst-10% walk rate of just 2%, the worst in the game. He's also below-average in the high hit-rate outcomes, meaning his SBO will be limited by all the right turns he takes at first. And the power? His 7% HHFB rate is three full points under league average.
Yankees SS Didi Gregorius had a solid year in 2017 and has found his way nearly into the top 100 ADP. But despite gaudy stats (25-87-3-.287-73), Gregorius was worst-10% in negative outcomes, most notably a league-worst 18% MHFB%, meaning Didi produced more cans o' corn than the Jolly Green Giant. Add in worst-10% scores in bb%, SHFB% and IF%, and only a fine 12% K rate kept him from appearing at or near the very bottom of Net PRO. As it is, Gregorius was at -34%, just one tick above the worst-10% threshold, and keeping company with Elias Diaz, Cliff Pennington, and J.J. Hardy.
Conclusion
The strength of PRO is that it looks at the outcomes these hitters are generating—not in hits and HR, but in the aspects over which they exert real control. As well, because we use PA as the denominator, we get a fairly large sample to work with. Good outcomes should lead to good results, and that's the way to bet it. That said, make sure to diligently do due diligence. SB ability doesn't turn up in the PRO metric or its components, which can distort a hitter's true fantasy value, as we saw with Hamilton, Davis and Dyson.
A PDF of the full list of hitter PRO, sorted by Net PRO, is here. Right-click to download.
A PDF of the full list of hitter PRO, sorted by player name, is here. Right-click to download.
For more information about the terms used in this article, see our Glossary Primer.
Shopping Cart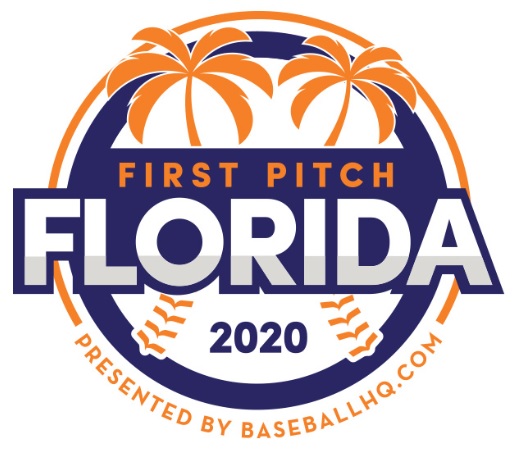 Inaugural Event!
February 28-March 1, 2020
St. Petersburg, FL
A few seats still left!