MASTER NOTES: Is one month too short?
By Ron Shandler
August 12th, 2013 11:04pm
There has been a lot of talk about the one-month leagues I ran in July.
About 500 people signed up and filled 18 leagues. Dozens of different strategies were attempted. Some succeeded, many failed.
One league ended up in a tie for first (and remained tied even accounting for individual categories). Another league winner won by half a point, coming from behind in the final week. Four of the 18 champions ran away with winning margins over 20 points.
It was all just like in regular full-season leagues. Except we could do this six times each season.
Those who participated because they had a chance to play against me were duly rewarded. My average finish in these 30-team leagues was a woeful 12th place. I did finish in 6th in one league and in the top 10 in six leagues. It certainly wasn't my best performance but it was educational.
The biggest argument I've heard against the entire concept of a one-month league is that it generates sample sizes that are too small to be representative of the talent on your roster. People liken it to our regular leagues at the end of April. In fact, I caution my readers not to make moves that early because the stats haven't settled down yet.
But here is a piece of long-term research that is very telling:
Of the teams that will eventually go on to win their full-season league, 80% of them will finished the month of April in 1st, 2nd, 3rd or 4th place. Think about that. Eighty percent of the time, a league's eventual winner will already be sitting in a money spot after one month.
So one month is enough time to provide a sense of which teams are good and which teams are not. One month can determine the early winners and losers based on their performance on draft day. And even in one month, some players will outperform their baseline expectation, some will fall short, but the overall roster will still net out at a level close to the caliber of talent you own.
And that's all we ask for in a one-month league.
Yes, the standings over one month can be volatile, but the standings movement is what provides the daily drama, which is my favorite part. It's the one huge thing missing in daily games.
If you follow the standings in your full-season leagues right now, you typically see teams moving up or down in the categories by maybe one or two places, at most, each day. The standings are pretty well fixed over the course of each week.
In a monthly league, the standings movement is more fluid, similar to what you'd experience in April. The best part is, if I watch a great performance for one or two of my players on TV, that could well buy me 6 or 10 points on a given night. At this time of year, you need a bunch of those great individual performances to have any effect on the standings in full-season leagues.
Yes, our industry was founded on the full-season league, and most people take great enjoyment in working a roster over six months, myself included. I'm not suggesting you give that up. But if your team is struggling, the summer can get very long.
I'll be running a bunch more one-month leagues in September. This is a month that will provide a great challenge, what with the fluidity of major league rosters. I invite you to participate, again for free, before we roll this out in 2014. I'll announce the opening of signups at BaseballHQ.com. But you can get an email reminder if you join the mailing list at ronshandler.com.
I've personally been playing one-month contests for the past year, and can tell you that they are exciting and challenging in their own right. Hope to compete against you next month.

For more information about the terms used in this article, see our Glossary Primer.
Free Weekly eNewsletter
The industry's #1 analytical weekly e-mail newsletter is ABSOLUTELY FREE!
More Information
Shopping Cart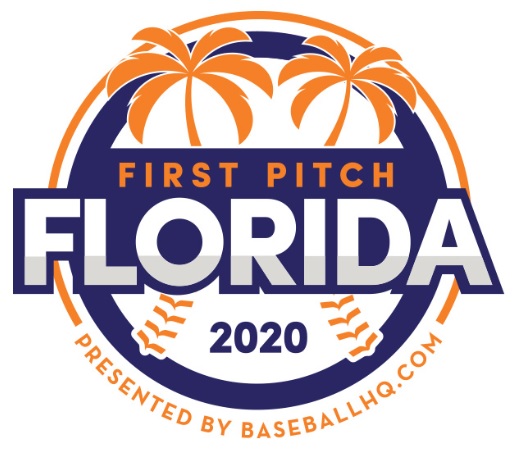 Inaugural Event!
February 28-March 1, 2020
St. Petersburg, FL
Early-bird registration now open!